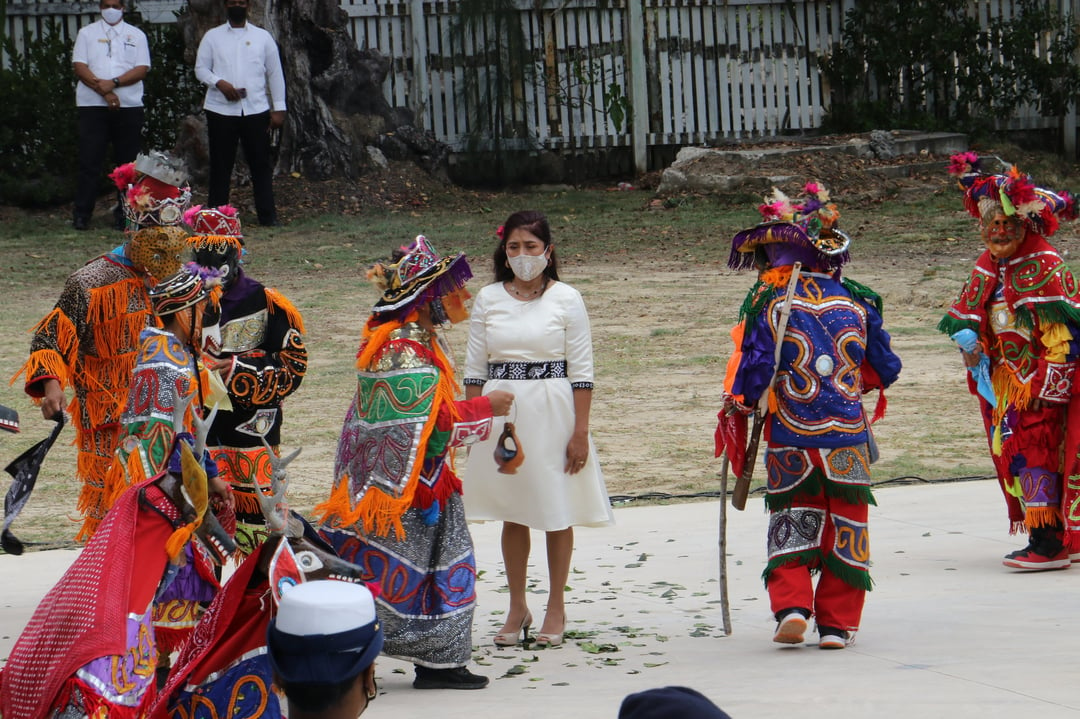 Her Excellency Tzalam Receives Ceremonial Blessing
History was made on Thursday, May 27, 2021 when Her Excellency Froyla Tzalam was officially installed as Governor General of Belize. Of Mopan Maya descent, she became the first indigenous woman to hold this office in the Commonwealth. It is indeed a historic moment, and sheds light on one of the characteristics of Belize that makes her so unique: her beautiful mix of cultures.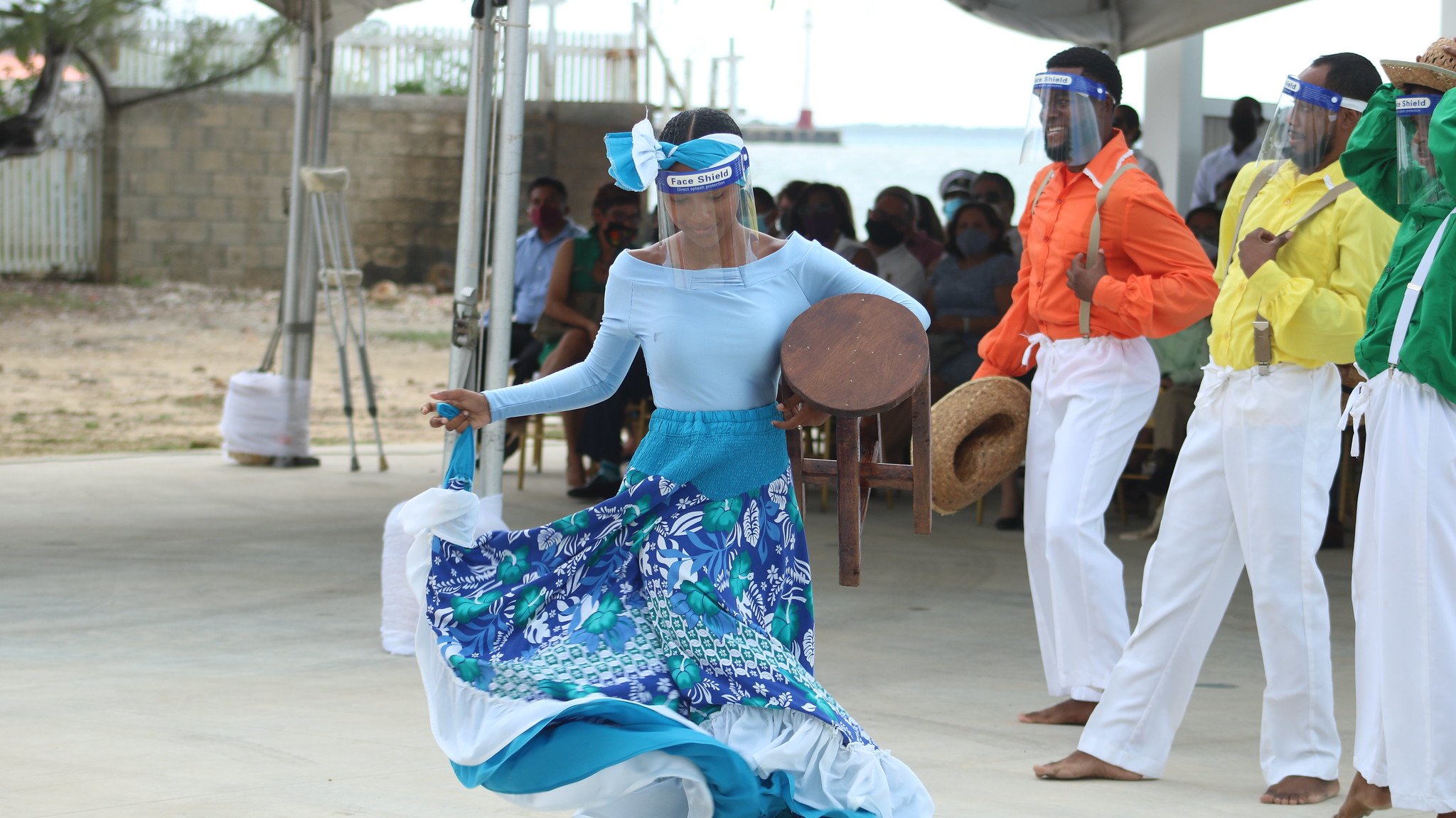 Dancing Traditional Creole Songs At HE Tzalam's Installation
Officially, there are 7 ethnic groups in Belize: Creole, Garifuna, Maya, Mennonite, Mestizo, Chinese, and East Indian. The Maya is split into 3 different groups, the Kek'chi, Yucatec and the Mopan. Each culture has its own language, special foods and even clothing, as well as their own deep, cultural beliefs.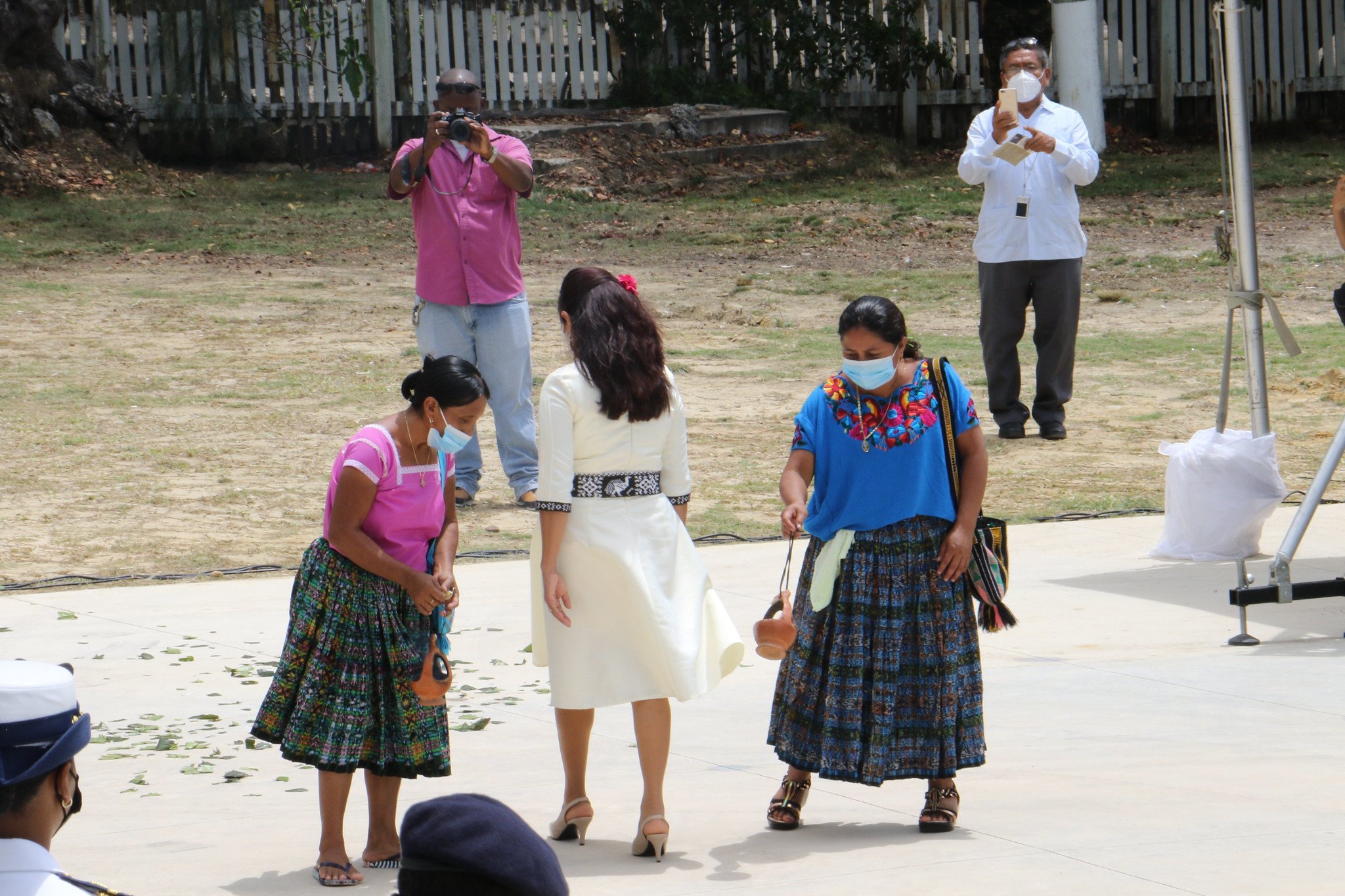 Herbal Medicine And Spirituality Still Holds Deep Meaning In The Maya Culture
The Mopan Maya, whom our Governor General proudly calls her people, are mostly found to the South and West of Belize, their largest settlement being San Antonio Village in Toledo. The Yucatec mostly settled in the Northern districts which was their refuge during the Caste War. The Kek'chi Maya also have a stronghold on the Toledo District. They, like the Mopan, fled Guatemala seeking rivers and streams near where to settle. There are around 30 Kek'chi communities throughout Toledo, the largest village being San Pedro Columbia.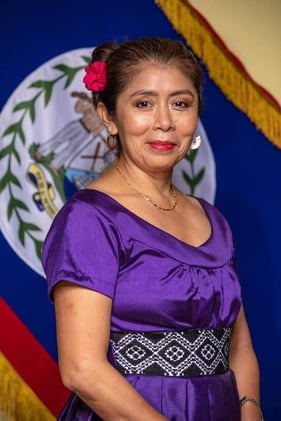 In recent years, the Maya culture has experienced a renewed sense of being known and seen. It is not uncommon to see Maya men and women in their traditional dress walking around busy towns down south. Groups throughout the country continue to educate youngsters on traditions and history, as well as old games like the Pok Ta Pok. Traditional herbal medicine, both their creation and application, are more commonplace amongst these groups, and there is almost a sense of urgency to ensure that these traditions and beliefs move on. Their vast knowledge of traditional healing makes all three groups of Mayas be exalted in the world of alternative medicine and natural healing.
During the installation of HE Tzalam, her history and culture was front and center to the world watching, as a traditional deer dance preceded a symbolic spiritual blessing with the sound of traditional marimba music filling the air. As the first indigenous person to be given the title of Governor General, HE Tzalam cemented her name, and her Mopan Maya ancestry, in the annals of history. Congratulations HE Froyla Tzalam.