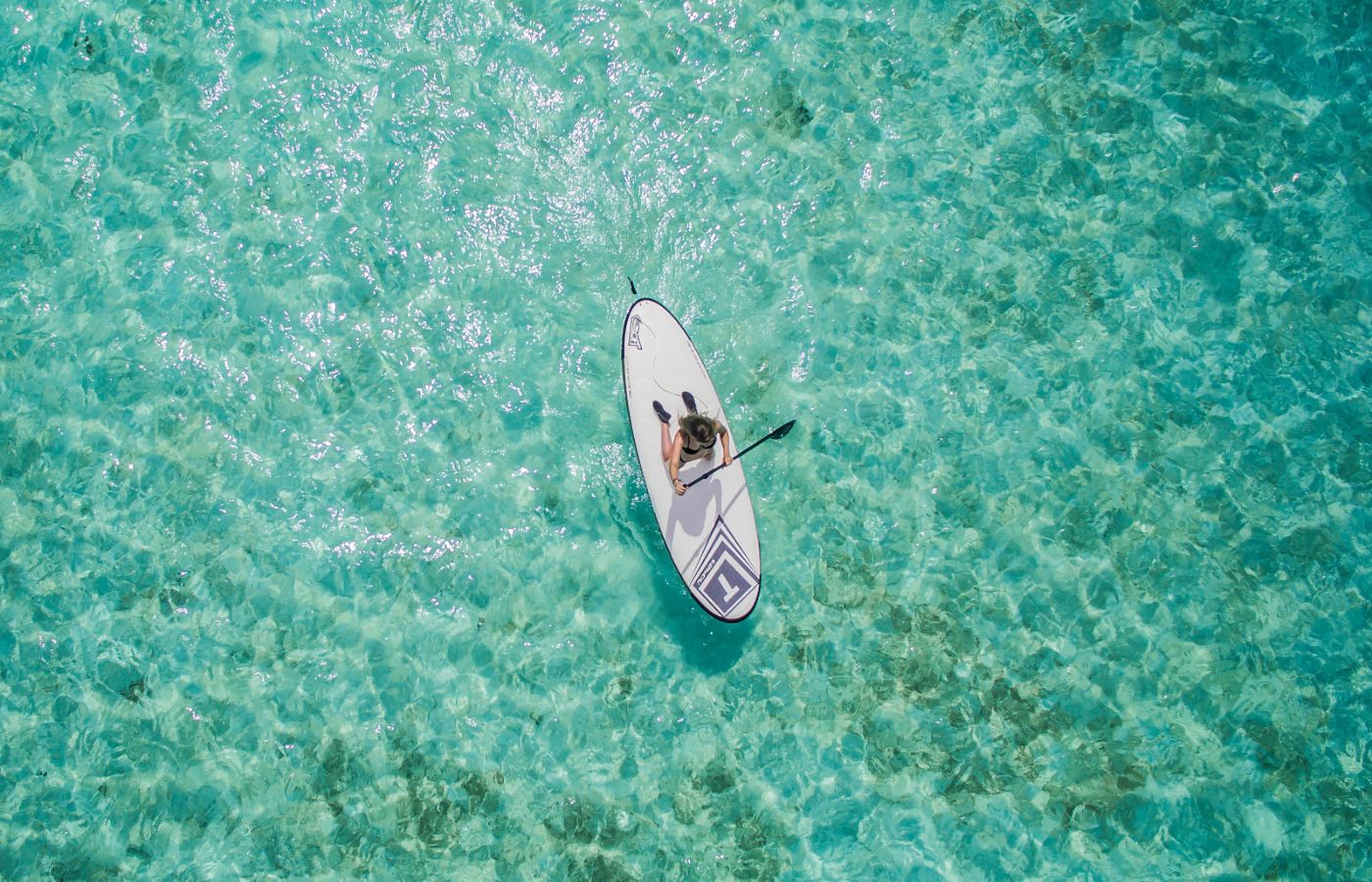 Paddle-boarding in the Caribbean Sea
A family vacation in Belize can be full of adventure and fun, especially with the right plan. The country offers a natural playground, with a variety of activities that children and adults can enjoy, making their stay in Belize a most memorable one. Here is a list of the top 8 family-friendly activities to do when in Belize:
1. The Belize Zoo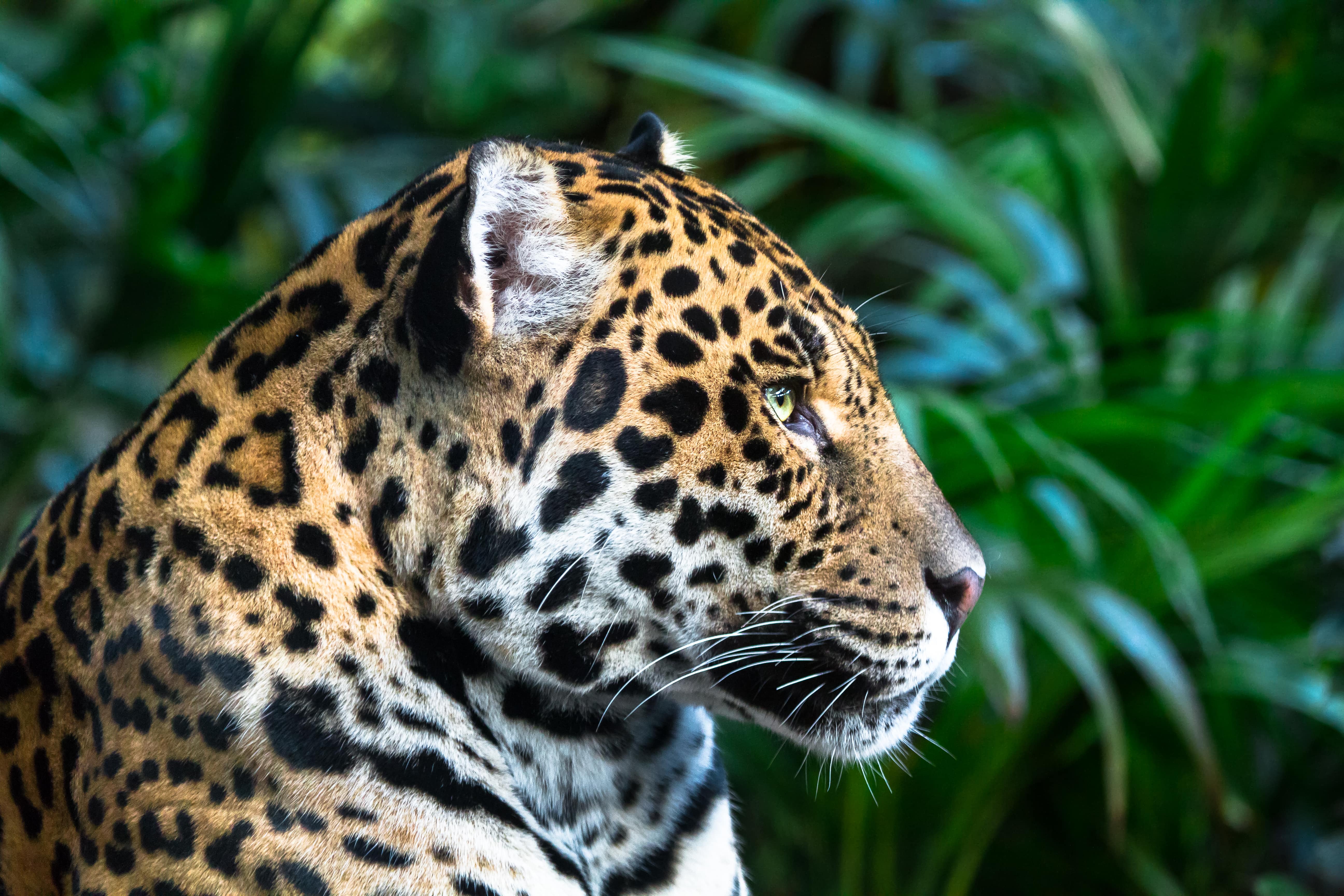 Visit Jaguars at the Belize Zoo
A visit to what is called the "Best Little Zoo in the World" is an absolute must-do when traveling to this country. A zoo that began as a haven for subjects of nature shows, The Belize Zoo has evolved into a sanctuary for nearly 200 animals of about 50 species. It spans 29 acres in the Belize District and is unique in that it has designated natural areas for its animals. Spider monkeys swing from their favorite perches, while the gorgeous jaguars sunbathe in their favorite sunny spot, take a dip in their stone pools before sauntering off into the thicket. Birds and mammals, reptiles, amphibians, and more keep the entire family entranced throughout the tour.
2. Explore The Ancient Maya World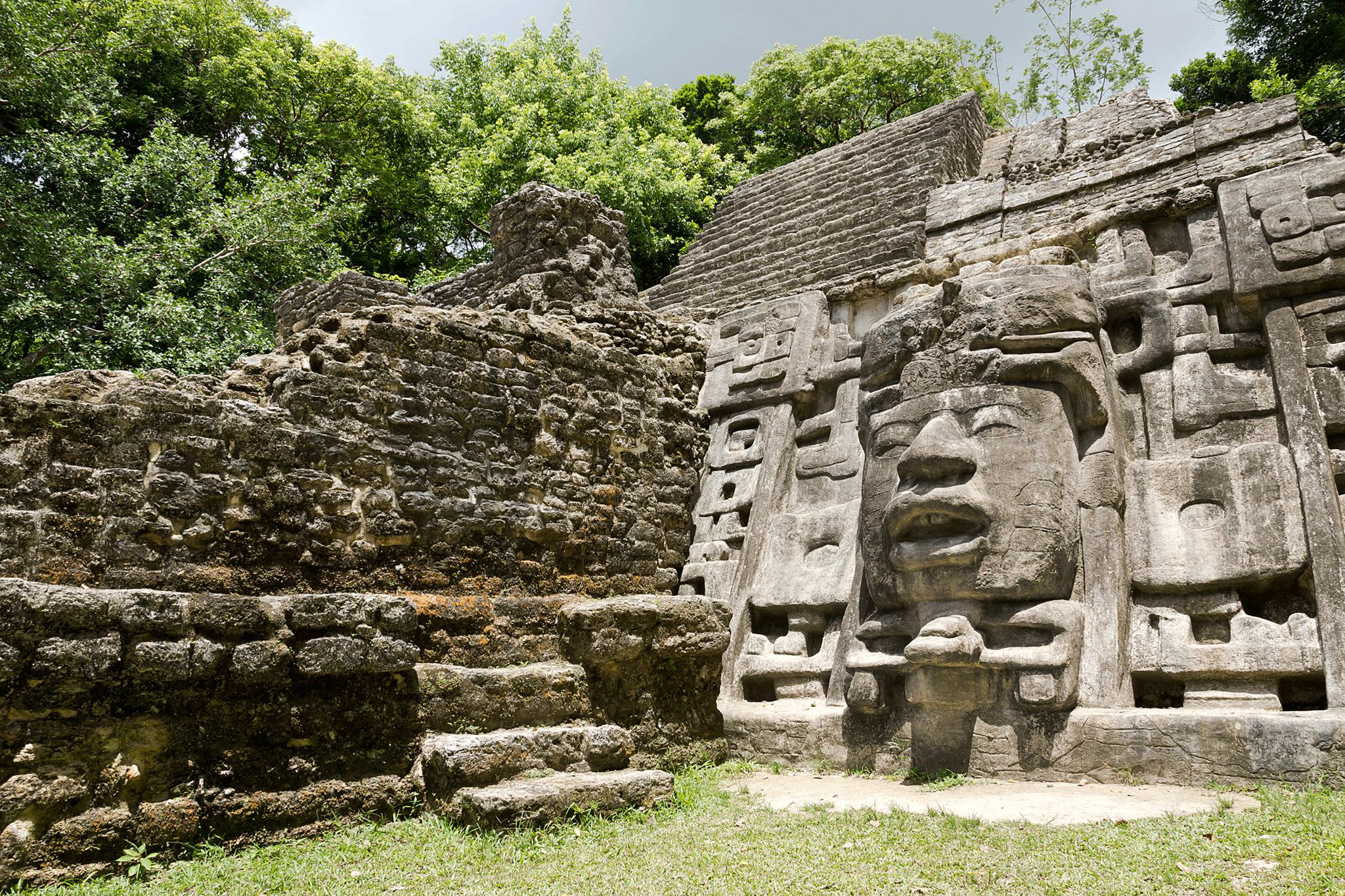 Awe-Inspiring Ancient Maya Temples
Strap on those hiking boots and get to climbing some of the most magnificent ancient stone sculptures this side of the hemisphere! There is no greater history lesson than one learned on-site, and a visit to any of the many Maya Archaeological sites is guaranteed to inspire awe. Who knows; you may end up with a budding archaeologist off to explore and excavate in their future!
3. Ziplining And Cave Tubing
Fly Through The Jungle With Your Family
For the ever-adventurous family, ziplining through forests is the ultimate rush. From the hike to the platforms, to the adrenaline rush as one after the other, you fly through the air tethered by harnesses, there is no doubt you will all appreciate your Belize adventure a little more. Finish off the fun with a great lazy ride down a rushing river while floating inside an inner tube. The rush comes from snaking in and out of dark caves to the sound of bats flapping away or the splash of waterfalls in the caverns. A full day of fun will make for a sound night's sleep for every family member indeed.
4. Snorkel Along The Belize Barrier Reef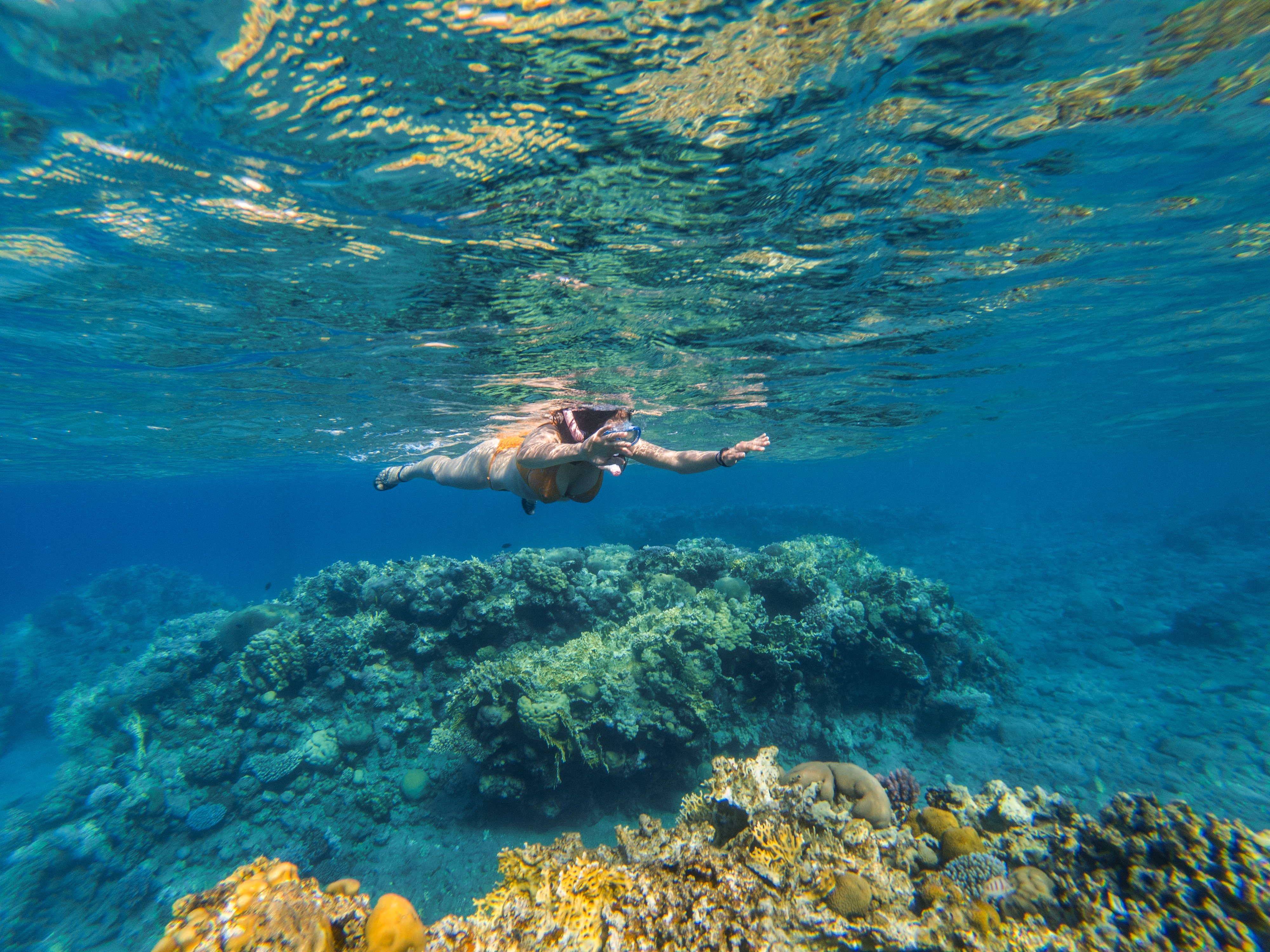 Discover A Whole New World Under The Waves
The warm waters of the Caribbean Sea provide a delightful playground for water babies. Enjoy splashing away and blowing bubbles, catching glimpses of sea turtles, southern stingrays, big and little fish of all colors, perhaps even watch some dolphins frolic in their natural playground. There is nothing quite so magical as the underwater world, and to be able to share this with your family is truly priceless.
5. Chocolate Making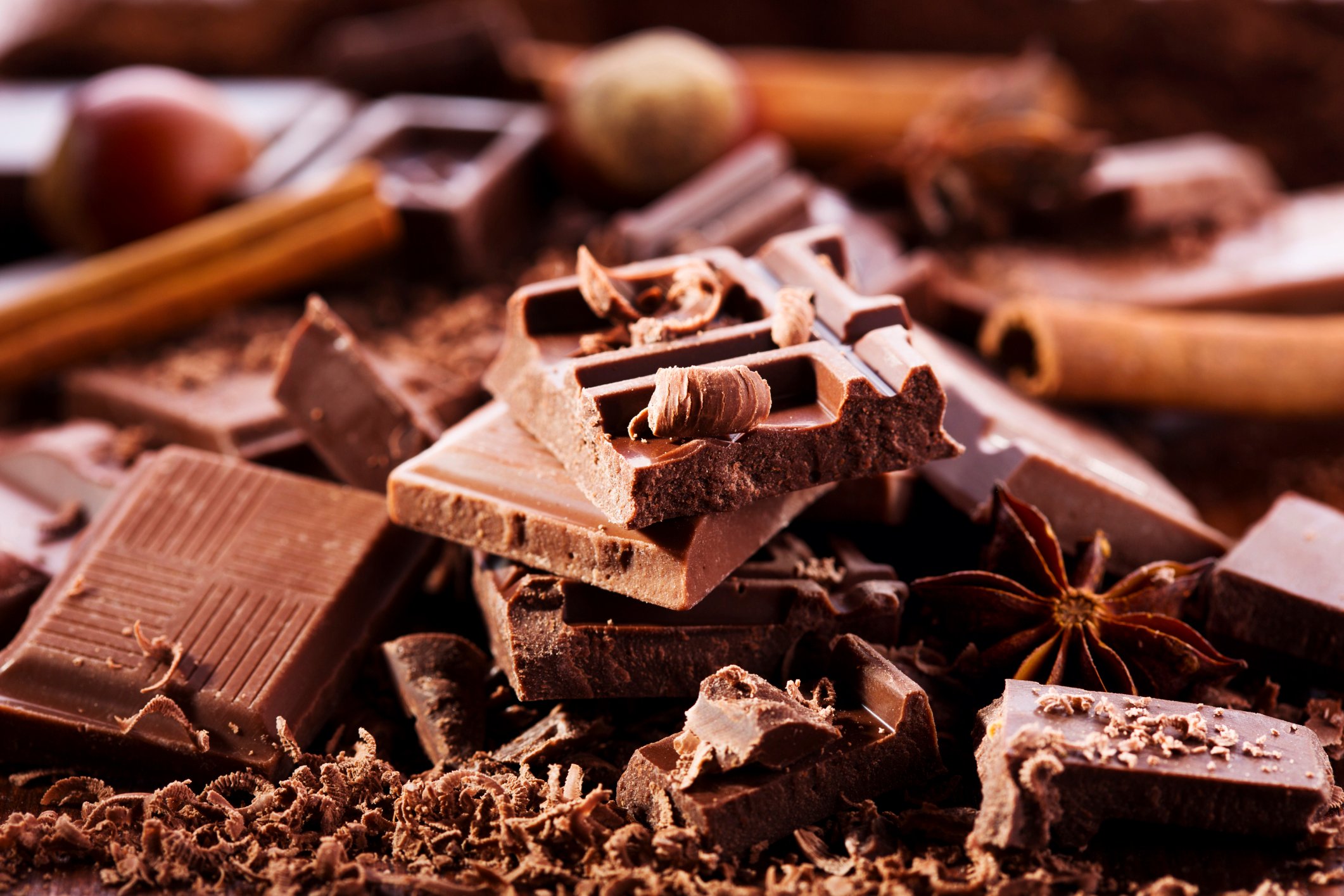 Learn How To Make Your Own Chocolate
Learn the origins of that delicious bar of chocolate by taking a chocolate-making class. There are a few places throughout the country that offer this class, and it shows just how much effort goes into making those delicious, chocolatey treats. The step-by-step activity, from learning of the cacao bean to its seeds, to the roasting and grinding – all adds up to a lesson in productivity and deliciousness.
6. Play with the Green Iguanas
Get Up And Personal With The Green Iguanas
The San Ignacio Hotel has an incredible ongoing Green Iguana Project, which focuses on raising green iguanas to set free in the wild. The program was introduced as the population of the iguana dwindled quickly, but thanks to their efforts, that population is no longer in as much danger. However, the project continues and the now sanctuary offers insight into the iguana's life cycle. The best part is that visitors are welcome to hold the creatures up close!
7. Pontoon and Waterfall Adventures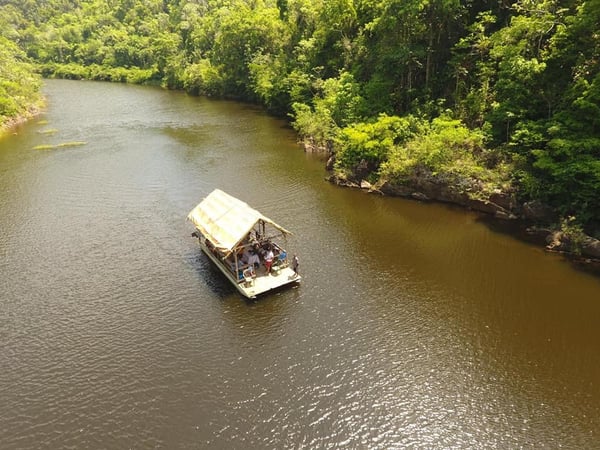 Pontoon Down The River - Photo Credit Jungle Splash Eco-Tours
A classic river adventure, complete with houseboat, inner tubes, and lots of birdwatching, cliff jumping, natural pools to wade in, a family-style barbecue – find your way to the Cayo District - San Ignacio in particular, and get in on this adventure. It's an absolutely different water adventure and one that cements how varied the fun can be in Belize!
8. Horseback Riding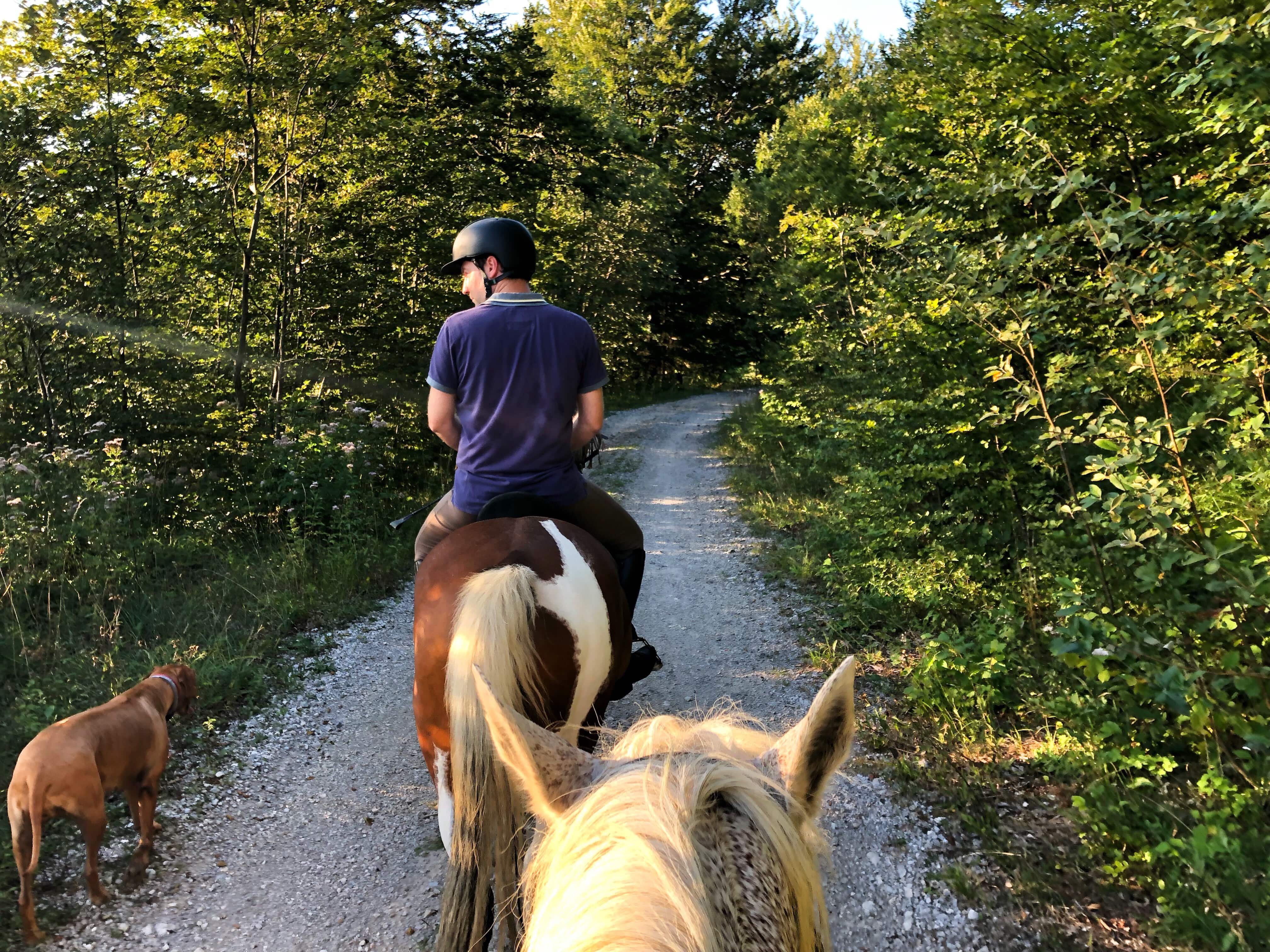 Explore The Jungles On Horseback
With gentle horses trained to carry children and adults, there is no end to the fun on a horseback riding adventure. There are a few lodges that specialize in horseback riding, with some leading to cave exploration, others to a Maya Archaeological Site, and others simply trotting through Belize's forests. Whichever form of horseback adventure you go on, you'll be glad you opted for a different way to see Belize with your family.