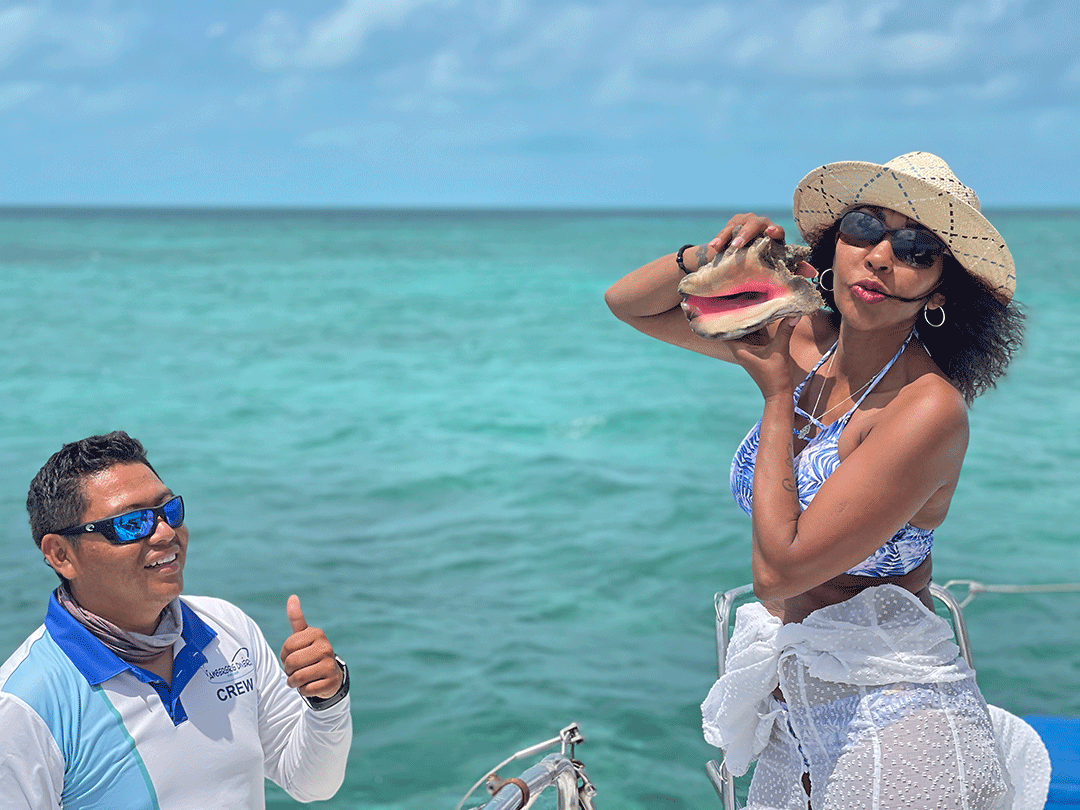 Fresh Caught Conch From The Sea!
One of the most delicious seafood treats on Ambergris Caye, and throughout Belize, is the conch ceviche. Made of fresh, tender conch meat extracted from the Queen Conch (Strombus Gigas), and tossed in a medley of diced juicy tomatoes, crisp onions, chopped fresh cilantro, marinated in a healthy bath of lime juice and seasonings, this delicious 'seafood salad' is served alongside crispy fried corn tortilla chips. Washed down with an icy cold beverage of choice, it is the ideal island delight.
Conch is in so much demand that it is a seasonal treat. From October 1st through July 1st, conch lovers can indulge in this seafood to their heart's content. During a sailing trip, don't be surprised if your guide free dives and brings a few conch shells up, then extracts the fresh conch right on the boat. There's nothing quite so tasty as conch fresh out of the shell, and it's a bonus when you experience this firsthand!
There are several ways to prepare conch, including soups and fritters. However, ceviche seems to be the most tropical way to enjoy the conch fresh out of the shell. If you find yourself craving a little bite of sunshine, try the following recipe:
Conch Ceviche Recipe:
2 cups diced white conch meat
1 cup diced fresh tomatoes
1 diced fresh purple onion, medium
Chopped fresh cilantro
Seasonings: juice of about 6 fresh squeezed limes, seasoned salt, or salt and pepper.
For some added heat, try some slices of de-seeded habanero.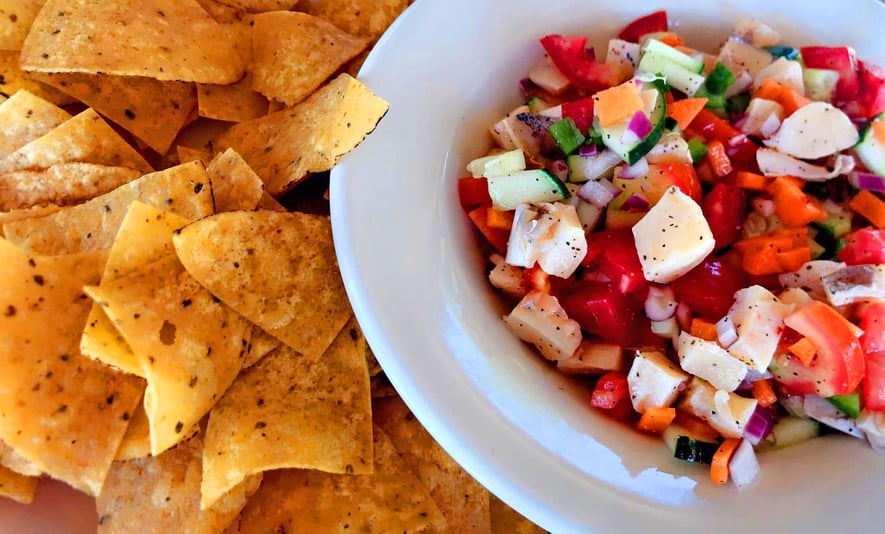 Instructions:
Toss the conch meat in fresh lime juice, which will 'cook' the conch meat. A good measurement to start off with is the juice of 2 large limes for every cup of diced conch. You want to have a nice tart-enough base to begin with, and seasonings can be adjusted.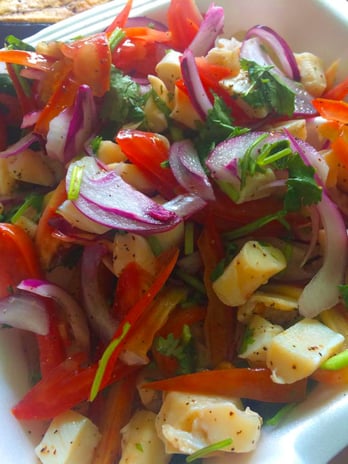 Add the diced vegetables, mix thoroughly and begin adjusting the acidity.
Squeeze some more lime juice if you prefer, then add salt and pepper or seasoned salt to taste.
Add habanero slices if you dare, or serve on the side, along with some fresh corn tortilla chips.
Enjoy!
PS - You can add other vegetables to taste, such as diced cucumbers and carrots, but the truly local fishermen's way is simple and focuses on the sweet conch flesh, thus only adding tomatoes, mild onions and cilantro.
Important facts about conch in Belize:
It is one of the most significant exports of the country, bringing in high revenue, and as such, its harvest is highly regulated:
- the shell must exceed seven inches in length
- establishments cannot have diced conch meat in their possession
- cleaned conch for market sale must exceed 3oz
- completely processed white conch flesh must exceed 2.75oz
- if the export quota is met early, don't be surprised if the season is closed sooner than the date previously announced
It pays to respect the rules in the country that you visit.
By following these regulations, you can enjoy fresh conch in Belize for many more years to come!