The Caribbean island of Ambergris Caye is home to some of the greatest water activities on the planet. If you'll be visiting Ambergris Caye for the rest of the North American winter and would like to splash into some incredible water adventures such as snorkeling, here is information on the most popular snorkeling trips on the island.
Shark Ray Alley and the Hol Chan Marine Reserve are two of the most popular snorkeling trips to the south of San Pedro. They offer some of the most outstanding snorkel adventures and are typically combined together in a single trip.
Mexico Rocks & Tres Cocos is another beautiful snorkel adventure to the north of San Pedro. The snorkel boats embark from Ambergris Caye twice per day, once in the morning around 9:00 am and once in the afternoon around 2:00 pm. The adventure guides can either pick you up at your resort or a different location upon request.
Hol Chan Marine Reserve
Hol Chan is located about 4 miles southeast of San Pedro. Once you make it to this snorkel spot, you'll be swimming in beautiful waters that are bursting and gleaming with gorgeous tropical fish of all colors and spectacular coral formations.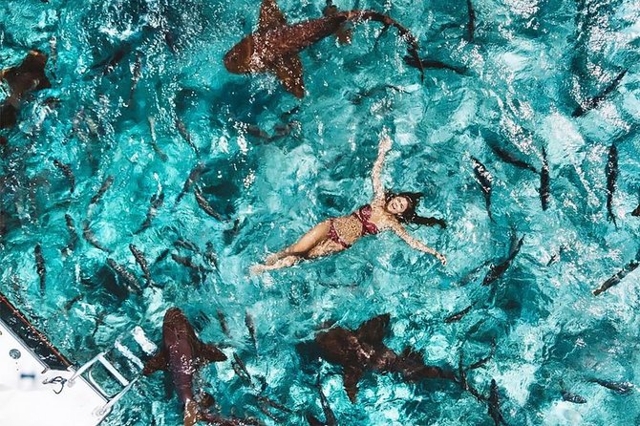 Belize Hol Chan Marine Reserve - Photo Courtesy of Viator.com
For those looking for a whole new snorkel experience, come and experience Hol Chan Marine Reserve at night. It's a totally different world when snorkeling in the dark. With underwater lights provided to you, you'll observe creatures like stingrays sleeping on the ocean floor, and endless rainbow parrotfish lodged in teeny coral caverns. Also spotted are lobsters, moray eels, and octopus along with many smaller sea critters like harlequin shrimp and pink clams.
Shark Ray Alley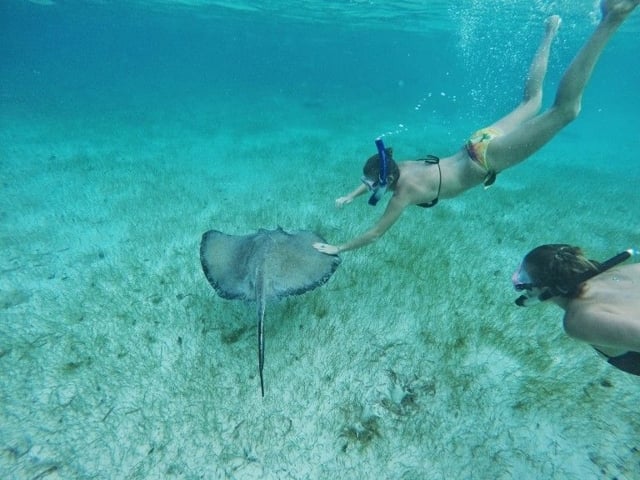 Swimming with Stingrays Photo Courtesy of Pinterest.com
The closest snorkel spot from Ambergris Caye is Shark Ray Alley. It takes only a few minutes by boat to arrive from San Pedro. In these serene waters, hundreds of stingrays of all sizes gather together and mingle with the nurse sharks. The Sandbar, also called Offshore Bar, is a great place to take pictures with a depth of approximately 8 feet.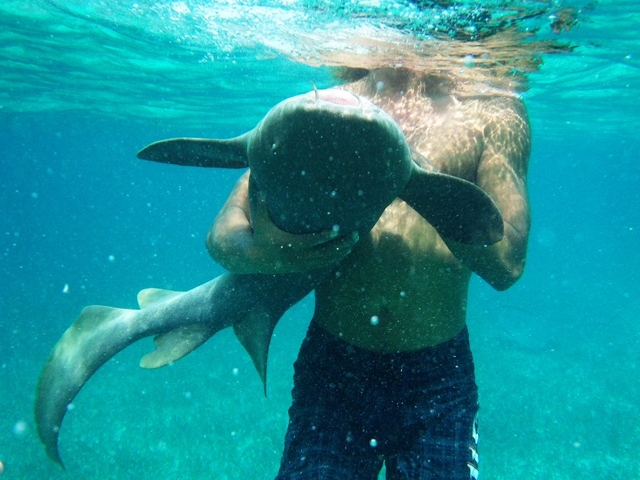 Petting a Nurse Shark Photo Courtesy of globotreks.com
Mexico Rocks & Tres Cocos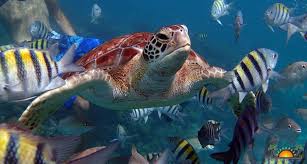 Sea Creatures at Mexico Rocks - Photo Courtesy of San Pedro Sun
Located approximately six miles north of San Pedro, Mexico Rocks & Tres Cocos is another beautiful snorkeling site. Here, you'll snorkel the shallow waters of Mexico Rocks & Tres Cocos and witness a wide range of star coral formations like elk-horn and brain coral, and a large assortment of colorful fish, shrimp, lobsters and crab, and conch shells. This area is protected from ocean swells and currents, so it's perfect for beginners. The water depth at this site ranges from 6 to 12 feet, and the visibility is approximately 50 feet.
The Caribbean waters of Belize are a snorkeler's paradise and dream come true. I highly recommend one of these trips, as they are an unforgettable way to spend your morning or afternoon. Read more about Top Reasons to Spend the Holidays on Ambergris Caye here.
We hope you found this article interesting. If you'd like to receive more great stories, sign up for our Newsletter, and you'll be emailed once per month with informative articles written by our team to keep you informed about all things Belize.
When planning your stay in Belize, we can help you book exciting excursions such as snorkeling at Shark Ray Alley, Cave Tubing on the mainland, or flying over the Blue Hole.

Our knowledgeable team will assist you with any tour you would like to take while visiting Belize, so that you can just relax and enjoy the adventure. CONTACT US TODAY.
ECI Development delivers affordable luxury residence and resort communities in Central America, providing our clients with various premier lifestyle options from the Caribbean to the Pacific. ECI delivers inspired residences for adventurous souls.
Coupled with over 20 years of inherent corporate social responsibility in the communities where we work, ECI Development is building a sustainable business that is going to be around for the next 100+ years.