While 2020 hasn't really turned out as anyone would have expected, there's still time for a vacation. And where better to vacation than the beautiful, compact, and accessible Belize? This small Central American country will have you ticking a whole load of things off your bucket list, including exploring sacred caves, finding elusive mammals in the rainforest, or perhaps you'll just spend time lying back and relaxing on the beach.
If you're not already convinced that your next vacation destination should be Belize, we're about to change that. In this post, we'll look at some of the best things about Belize and by the end of it, you'll not be able to resist booking your flights and accommodation. Let's take a look!
Water sports
One of the best things about vacationing in Belize is the cayes. You've got Placencia, Caye Caulker, and the jewel in the crown - Ambergris Caye. While you might be happy laying down a towel on the white sand beaches and soaking up the sun, there's more to these gorgeous tourist hotspots than that. With so much time and beautiful surroundings on your hands, why not try a brand new water sport?
Stand up paddle boarding is the fastest growing water sport in the world and a great workout for your core. While that may sound tough, it really isn't! You'll paddle across the flat waters as slowly and leisurely as you like while taking in your surroundings. The therapeutic effects of the water and being surrounded by nature are two of the aspects that make paddle boarding beneficial for your mental health as well as physical.
Once you've mastered the basics you could even give SUP yoga or SUP surfing a go! Other water sports on offer in Belize include sea kayaking, snorkelling, and deep-sea fishing.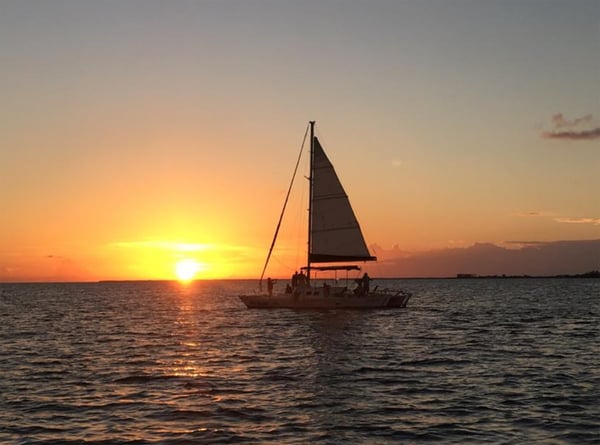 Sunset sailing from Ambergris Caye.
Marine Life
While we've covered water sports already, we feel that snorkelling and scuba diving deserve a special mention. Belize is home to the world's second-largest barrier reef (after the Great Barrier Reef in Australia) which stretches along the whole of the country's coastline. So, it doesn't matter where you are, you can always find somewhere to have your mind blown by beautiful marine life.
Some of the most notable spots include the Hol Chan Marine Reserve which has a section called Shark Alley (you can probably guess what you'll find there) and the Great Blue Hole. This mysterious sinkhole can also be appreciated from above in a helicopter tour!
The luckiest divers and snorkellers may even come face to face with the world's largest fish - the whale shark!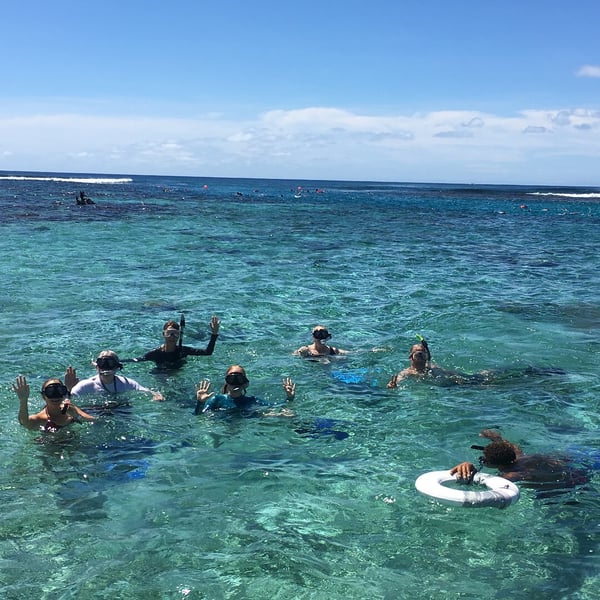 Hol Chan snorkeling day tour from San Pedro town.
Beaches
If you try any of the water sports mentioned above, you'll need a bit of time to get your breath back. What better way to do that than chill out on a beautiful beach? If Ambergris Caye's main beaches are too crowded, just hire a boat from one of the piers and find your own secluded stretch of hand to the north.
Another option is Placencia - described as 'Barefoot Perfect' by the residents. Boasting not only the Caribbean Sea, but also the Placencia Lagoon, there are 16 miles of coastline for you to find your dream spot.
Other great beaches include the friendly village of Hopkins, the peaceful and car free Caye Caulker, and the off the beaten track South Water Caye.
Calm and sunny day in Ambergris Caye.
Mayan Ruins
For those who are travelling to Belize and don't want to spend all of their time on the beach or in the sea, is there even anything to do?! Yes… Lots. And it's not all about natural beauty. Learn about Belize's history by visiting the Mayan ruin sites from centuries ago. Many are difficult to get to, hidden away in the jungle, and you'll need a 4 x 4 to get to them. However, don't let that put you off. Just imagine sitting at the top of an ancient pyramid with no-one else around!
Some of the most important ruins to put on your Belize itinerary include Caracol in the Chiquibul Forest, Altun Ha (just an hour north of Belize City), and Xunantunich - which may date back 3,000 years!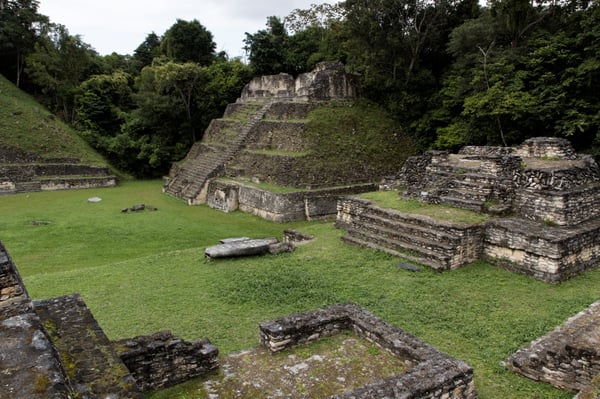 One of many Mayan Ruins in central America.
Wildlife
We've already touched on the wildlife you can expect to come face to face with should you scuba or snorkelling. But some people don't want to get wet! Wildlife lovers will be right at home in Belize's jungles - one of the most accessible being Cockscomb Wildlife Sanctuary. If you're hoping to see big cats on your trip, this is the place to go, with jaguars, ocelots, and pumas all calling this home. You'll have to go with an expert guide to see one though!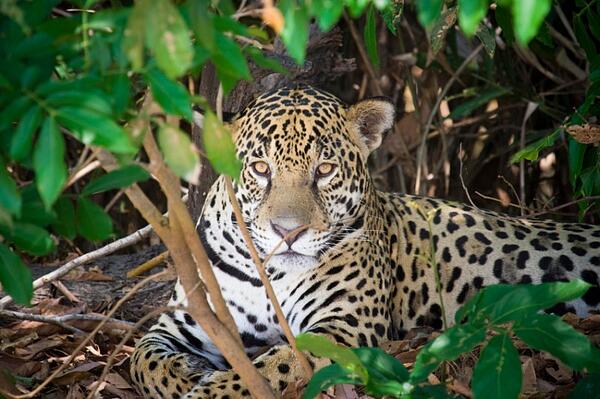 Jaguar in its natural habitat.