When looking for a vacation spot, North American tourists tend to lean more towards Mexico, or the Caribbean, whereas not much attention is placed in Central America.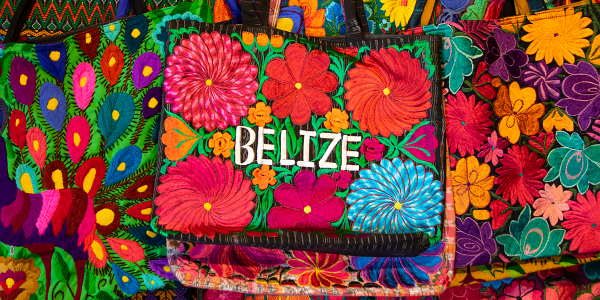 The bright and beautiful colors of Belize.
Being less than a 2-hour flight from Miami, Belize is a top destination to enjoy a taste of the Caribbean, not as far away from home, in your own language. It provides a great destination option in which your clients can enjoy a great beach holiday in paradisiac landscapes and amazing nightlife.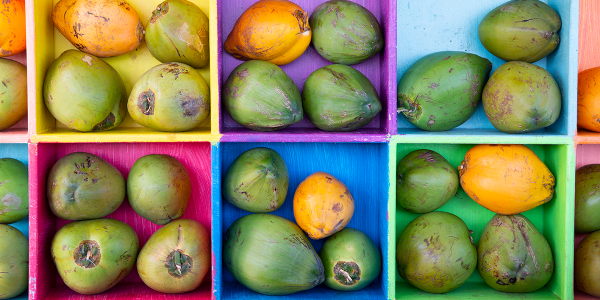 A mix of tropical weather and "Caribbean vibes". Guests love to enjoy fresh coconut water while relaxing on the beach.
Belize offers a wide range of activities for all audiences, from family-friendly zip-lining and bike tours to cultural expeditions and extreme water sports for the more adventurous "spirits", and distances are not far to travel around the country, so your clients can make the most out of their visit without taking too much travel time.
If your clients are trying to get away from the overly crowded resorts and looking for a new exotic location, Belize is a gem that remains undiscovered amongst many travelers, with crystal waters, a magnificent coral reef barrier, a friendly local community, live music on the streets, and the "Caribbean feels", allows tourists to immerse in the diversity of cultures that Belize offers. Plus, English being the official language allows for tourists to comfortably visit and move around without any communication constraints.
#1. Snorkeling & Diving
The must-do activities that make Belize one of a kind are certainly 1) diving or snorkeling on the Barrier Reef, a World Heritage Site of the UNESCO, which is the longest living reef in the world, and the second-largest in size (after Australia's), and 2) setting an exploration to the Great Blue Hole, a favorite amongst scuba divers and ranked by Discovery Channel in 2012 as number one on its list of "The 10 Most Amazing Places on Earth". For other water sports enthusiasts, surfing, windsurfing, kite surfing, jet skiing, and wakeboarding are amongst the favorites of eco-adventures.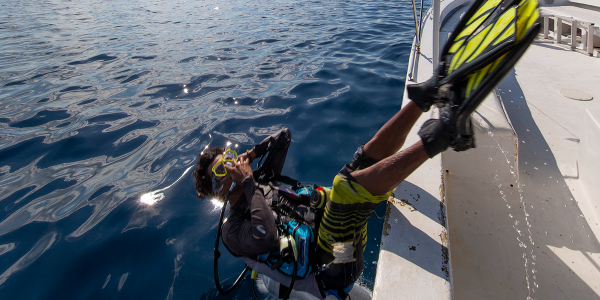 Diving on the Barrier Reef is one of the best activities where people from all over the globe come to experience.
#2 Fishing
Belize is also well known for its fishing activities, especially flat fishing. Here, visitors can experience fishing (catch and release) the "Big Three": Permit, Tarpon, and Bonefish. Some of the best places to fish are El Pescador Lodge, in San Pedro, Tarpon Caye Lodge, in Placencia, and the Belize River Lodge.
#3 Explore the country
If looking for family-friendly activities, your clients can choose from zip-lining to a visit to the Belize Zoo, the Jaguar Conservation Reserve, or the Crocodile Education Sanctuary in San Pedro Lagoon (perfect for animal lovers and nature enthusiasts), as well as enjoying the Aqua Parks, or simply taking advantage of the calm, crystal waters to do some paddle-boarding, ocean volleyball, or kayaking on "The Secret Beach". Plus, there are golf cart and bike rentals all over the islands, which is a fun way to move from site to site.
For adrenaline junkies, Belize can offer from extreme water sports and activities to cave tubing on the rainforest or an expedition tour on the Mayan Ruins and other jungle experiences. And for those nature enthusiasts looking for an immersive yoga retreat, they can find it on the many sanctuaries Belize provides, being a very green country that carefully protects their species of flora and fauna.
#4 Restaurant and bar hopping
For foodies and cocktail lovers, guests can enjoy from tasting the signature Belize chocolate at the Belize Chocolate Company, to visit the many great restaurants and bars by the shore to go hopping to, or simply relaxing with drinks at the beach. Some of the best-known bars are "The Palapa Bar", "Fido's Courtyard & Pier", "Wayo's Beach Bar, "Rojo Beach Bar", "El Diablo Bar and Aqua Park" with a waterslide and a zipline, and "Cozy Coconuts", with a bowling alley on the beach.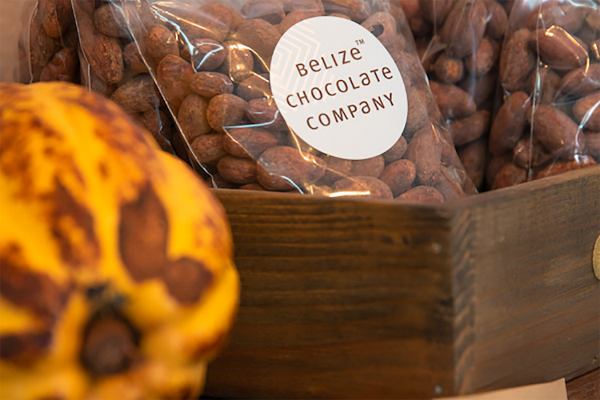 The signature Belize Chocolate Company cacao beans, very popular and one in its kind.
#5 Nightlife
If your clients love the great nightlife, they can enjoy it "The Caribbean Way". With a very international atmosphere with tourists from around the globe, San Pedro is known for being a party town, hosting many events throughout the year, such as the Lobster Fest, the Wine de Vine Friday Socials, the Costa Maya Contest, and weekly Sunday Fundays in Crazy Canucks, another of the preferred restaurant/bars amongst visitors. And of course, a little shopping for souvenirs in San Pedro's shops is a must-do before leaving.
This destination's offerings are as unique as its marine wildlife, flora and fauna, warm culture and community, and non-stopping activities for all audiences. Belize is the perfect escape to discover and explore a different taste of the Caribbean while being close to home.