I'm betting that right now you're at home wishing there was somewhere else you could be. Maybe you've been reminiscing about a time when you were walking along sandy beaches, cruising the streets in a golf cart, snorkeling along a majestic coral reef, or picking up coconuts along the road. If those are what you're thinking of, you're probably remembering a time in Belize, or more specifically, a time you were on Ambergris Caye.
Read the Belize Handbook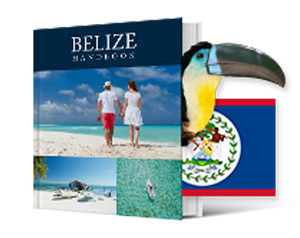 The Belize Handbook by ECI Development
The last time you visited our sandy shores you likely thought you had finally done it all, experienced every activity and memory that Belize had to offer…but how well do you really know Belize? What better time to give find out? Our handbook not only includes helpful travel tips about the country but also fun facts about Belize that you can use to impress anyone around you. Without looking it up, what do the red and blue symbolize on the nation's flag? If you don't know that one, check out page 12 of the Belize Handbook. Read on to find out more fun facts about Belize. This handbook is a tool to not only remind you about what you have done in Belize but as well it is a tool to teach you more about its rich culture and history.
#1. Cook up a Belize favorite at home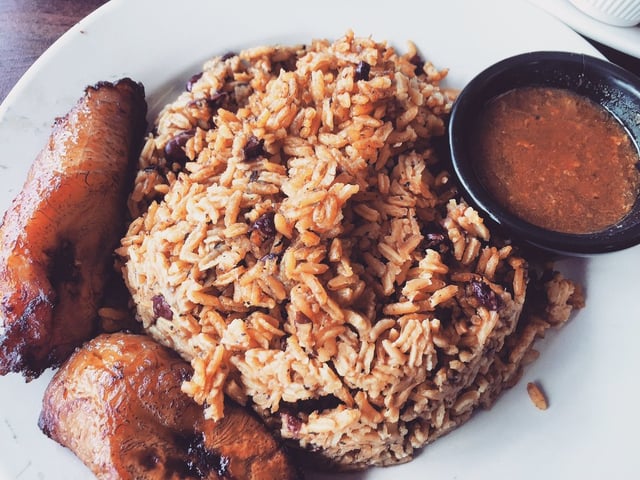 Traditional Belize Rice and Beans - Photo from Garifuna Flava
Another piece of Belize that is found in the handbook is information about the country's traditional foods; this includes a classic and a favorite dish, Rice and Beans. During your time in Belize, you'll learn that there is no contesting just how popular this dish is. It's found at almost every restaurant, almost every meal, and almost every family table. It's simple, it's delicious, and you can make it right now while you're at home. Here are some simple instructions on how to cook up your own Belizean rice and beans:
Prepare your stewed beans by cooking them through (alternatively use canned beans for a quicker preparation)
Sauté some garlic and onions for about 2 minutes on medium-high heat.
To the pot add rice, coconut milk, chicken broth, thyme, salt, and pepper, and bring to a boil.
Reduce the heat so that the rice cooks on a low simmer and do so for about 25 minutes or until rice is tender. Check periodically and add more water if necessary.
Once tender, add cilantro, remove the thyme sprigs, and season to taste.
Voila! You've effortlessly made a dish that the second you smell it you'll be thinking of dinners in the Caribbean! To finish off your traditional Belizean dish, cook some stewed chicken to complete the experience.
Fun fact: In Belize, there is a difference between Rice & Beans, and beans & rice. Rice & beans is when red beans are mixed into the coconut rice, whereas with beans & rice the beans are placed on top of white coconut rice.
#2. Reminisce of your favorite experiences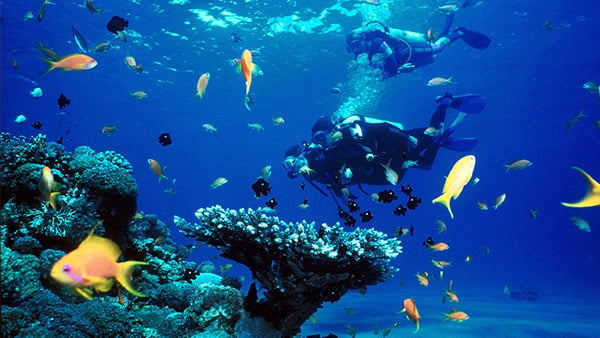 Belize Offers One of the Most Astonishing Eco-Systems in the World
Food is one of those things that can instantly bring you back to a favourite time in Belize. For me, the memory that comes to mind when I think of Belize is visiting the Hol Chan Marine Reserve. I joined a group to do some snorkeling and we stopped at this specific reserve. When we were in the water, we saw marine life instantly, including a rainbow of different fish, eels, and even some sharks! It was nothing like I had ever experienced. The hour spent out there could never have felt long enough as every direction I looked was something else that could be explored. When it was all done I was famished, so I went home and cooked up some rice and beans for a truly Belizean treat.
#3. Plan a future trip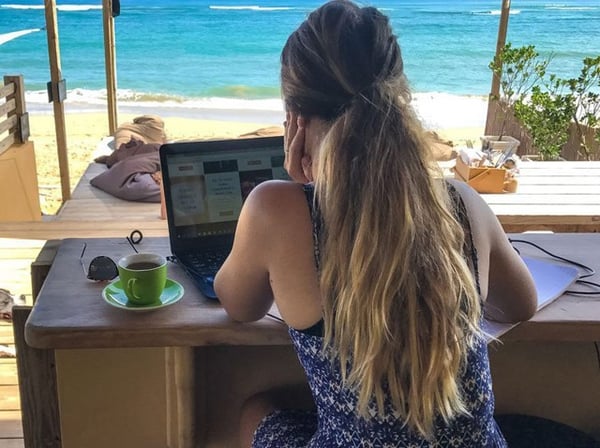 If you haven't had the pleasure of experiencing something like this in Belize, maybe it's time to imagine your perfect trip and everything it would entail. Research the location and figure out what restaurants would be interesting. Find out what accommodations would best suit your needs. Make a map that highlights every place you'd like to visit and research how you would get there. Spend your time at home making a plan of something that could be a possibility in the future and make sure that you're prepared.
#4. Exercise to be ready for Belize activities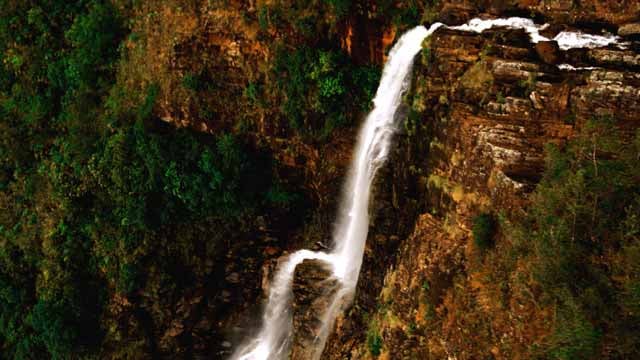 Belize Has Some Amazing Places to Hike, Spot Wildlife, and Even Cave-Tubing
If hiking or water sports are activities that you like to participate in when you travel, making sure your body is ready for that can be important. Exercise may not be on the forefront of everyone's mind right now, but what better time to continue that New Year's Resolution (that you, of course, have been keeping up with) than now. Just because we're stuck inside doesn't mean we can't get our blood pumping and keep ourselves toned for when San Pedro Fitness Club's Aqua Aerobics classes start up again. There are so many workout classes online, through private websites and as well as public forums, like YouTube. You can find dance classes, yoga practices, and even some high-intensity workouts using just your own body weight. Maybe you'll even learn a thing or two to show off when the fitness centers open back up. To top it off, you'll be ready right away to do some adventurous activities!
We hope to see you soon
Life may initially feel stagnant right now, but luckily there are so many activities and tools to occupy your mind. You can take up cooking, look back at pictures from a trip you may have forgotten about, plan another trip, or work on yourself. When this is all over, you can visit those places you were dreaming of and be truly prepared.
If you're considering coming to Belize for the first time, or coming back to Belize, be sure to visit one of these local favorites and book your stay with us at The Grand Baymen Resort. Simply go to reservations@grandbaymen.com.
We hope you found this article interesting. If you'd like to receive more great stories, sign up for our Newsletter, and you'll be emailed once per month with informative articles written by our team to keep you informed about all things Belize.
When planning your stay in Belize, we can help you book exciting excursions such as snorkeling at Shark Ray Alley, Cave Tubing on the mainland, or flying over the Blue Hole.

Our knowledgeable team will assist you with any tour you would like to take while visiting Belize, so that you can just relax and enjoy the adventure. CONTACT US TODAY.
ECI Development delivers affordable luxury residence and resort communities in Central America, providing our clients with various premier lifestyle options from the Caribbean to the Pacific. ECI delivers inspired residences for adventurous souls.
Coupled with over 20 years of inherent corporate social responsibility in the communities where we work, ECI Development is building a sustainable business that is going to be around for the next 100+ years.