Each year, on February 14, best known as Valentine's Day, we celebrate romance, love, and special friendships by sending sweet cards and gifts to those whom we regard fondly. This year, why not liven things up a bit?
Instead of buying your loved one a traditional bouquet of expensive red roses and a big, heart-shaped box of chocolates, surprise them with tickets to Belize and add a different kind of romantic flavor to the mix. Belize has an abundance of exciting and unusual experiences, and romantic adventure is one of them.
These are just a few of the most amorous things to do for Valentine's Day in Belize:
Take a Chocolate Tour
Chocolate lovers take note. You won't want to miss the incredible opportunity to get "Chocolate Wasted," so kick things off with your special Valentine by taking a decadent Maya Belizean Chocolate Tour.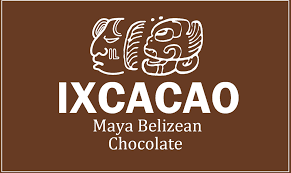 The Famous IXCACAO Maya Belizean Chocolate
One traveler writes, "This is first-class chocolate education. It's everything you ever wanted to know about chocolate."
Admire the Sunset at Pyramid House Wine Etc in Placencia
Next, make sure to add a lovely evening at Pyramid House Wine Etc in Placencia to your romantic agenda. After selecting a bottle of your favorite vino from the wine cellar, relax on the rooftop with your beloved and enjoy a perfectly paired cheese plate.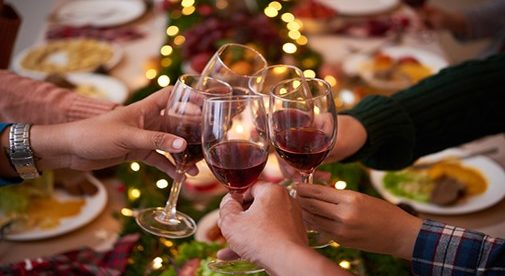 Wine Toasting - Image Courtesy of International Living
Here are just a few descriptions of what some online reviewers had to say about Pyramid House Wine Etc: "Magical and stunning sunsets, perfect hospitality, pleasant conversation, cigars, unique artwork, and gift shop."
Laughing Bird Caye National Park
While in Placencia, you'll want to embark on a full day of sailing and snorkeling in Laughing Bird Caye with Nautical Adventures. The trip includes champagne, wine, rum, beer, vodka, piña coladas, mojitos, as well as beach BBQ, lobster, chicken, ceviche, parsley-butter potatoes, and Greek salad. Also included are the snorkeling gear and marine park fees.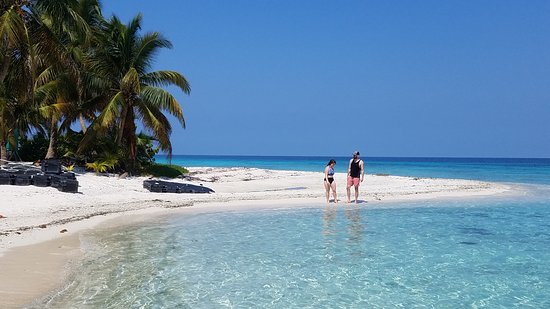 Couple Enjoying at Laughing Bird Caye - Photo from tripadvisor.com
Online reviews express: "A perfect day!" and "Locals share the beauty of Belize above and below the sea."
Enjoy a Massage Right in the Water on Secret Beach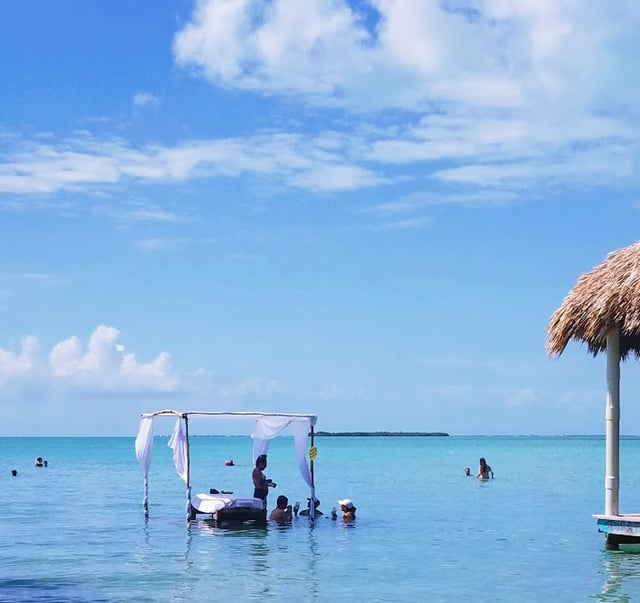 Water Massage at The Secret Beach
Wrap up your romantic Belizean adventure with a relaxing massage in the crystal clear water on The Secret Beach. After your massage, enjoy delicious and fresh-made ceviche, fish tacos, piña coladas, and much more at The Secret Paradise Beach Bar. Then take a stroll along the beach, hand in hand, and unwind with the gorgeous surroundings.
Take Lots of Photos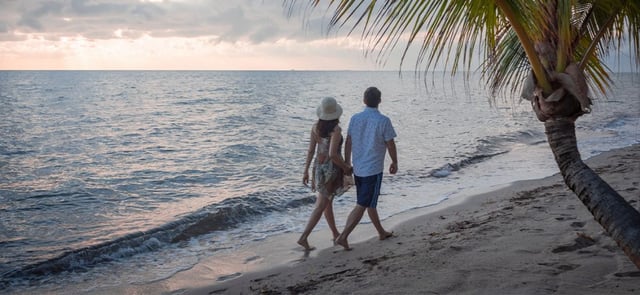 Couple Walking on the Beach in Belize - Courtesy of larubeya.com
Last but not least, since there will be countless photo ops on your trip to beautiful Belize, be sure to take lots of "selfies" and share your Valentine's Day adventure with all your other loved ones!
We hope you found this article interesting. If you'd like to receive more great stories, sign up for our Newsletter, and you'll be emailed once per month with informative articles written by our team to keep you informed about all things Belize.
When planning your stay in Belize, we can help you book exciting excursions such as snorkeling at Shark Ray Alley, Cave Tubing on the mainland, or flying over the Blue Hole.

Our knowledgeable team will assist you with any tour you would like to take while visiting Belize, so that you can just relax and enjoy the adventure. CONTACT US TODAY.
ECI Development delivers affordable luxury residence and resort communities in Central America, providing our clients with various premier lifestyle options from the Caribbean to the Pacific. ECI delivers inspired residences for adventurous souls.
Coupled with over 20 years of inherent corporate social responsibility in the communities where we work, ECI Development is building a sustainable business that is going to be around for the next 100+ years.