Our Commitment to You and Our Team
Grand Baymen Gardens has always been dedicated to providing the best service to our valued guests. During these uncertain times, Grand Baymen has remained open for business to ensure everyone who needs accommodations has an option, and to provide our appreciated staff with jobs. As our Chief Operating Officer, Patrick Hiebert, puts it, "Our employees are like family and are the backbone of our business and, primarily we want to keep them all safe, but we also want to provide them with peace of mind of job security during this very worrisome time."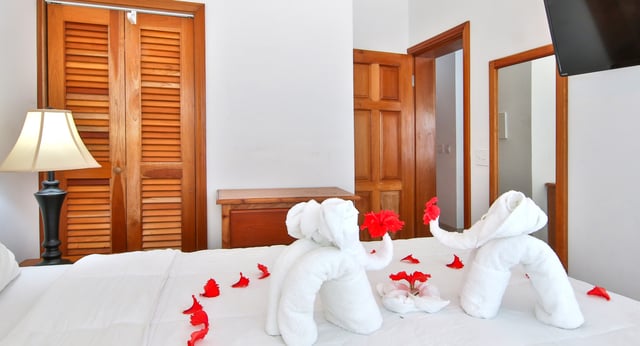 Grand Baymen Has Remained Open During the Emergency
The service we provide is not simply focused on the guests, but it is as well focused on the well-being of those within the Grand Baymen family; we hold that core to our practices no matter the situation.
An Exciting Partnership with Best Western

In order to best serve and accommodate our owners and guests, Grand Baymen will be partnering with the Best Western Hotels & Resorts. Best Western, the seventh largest hotel chain in the world, prides itself on providing people in all lots of life with quality accommodations all around the world. We are truly honored to be the second internationally branded hotel on the island, and the third in the country. With a Best Western hotel already in Belize City, Grand Baymen will be an incredible complementary option for guests wanting a Caribbean island getaway.
Over the next few months, Grand Baymen will be working on property and room updates to meet the Best Western standards, as well as implementing the Best Western Hotels & Resorts system and practices.
We Look Forward to Seeing You Soon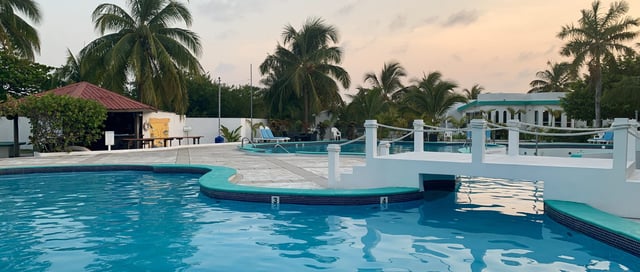 Grand Baymen Stands Ready to Serve You
This is an exciting time and we truly cannot wait to show you what's in store. We understand that it is not possible to see everyone's smiling faces at Grand Baymen Gardens right now, but we cannot wait to welcome you back with open arms and smiles on our faces. Until then, as we say in Belize, take it easy!
If you're considering coming to Belize for the first time or coming back to Belize, be sure to visit one of these local favorites and book your stay with us at The Grand Baymen Resort. Simply go to reservations@grandbaymen.com.
We hope you found this article interesting. If you'd like to receive more great stories, sign up for our Newsletter, and you'll be emailed once per month with informative articles written by our team to keep you informed about all things Belize.
When planning your stay in Belize, we can help you book exciting excursions such as snorkeling at Shark Ray Alley, Cave Tubing on the mainland, or flying over the Blue Hole.

Our knowledgeable team will assist you with any tour you would like to take while visiting Belize, so that you can just relax and enjoy the adventure. CONTACT US TODAY.
ECI Development delivers affordable luxury residence and resort communities in Central America, providing our clients with various premier lifestyle options from the Caribbean to the Pacific. ECI delivers inspired residences for adventurous souls.
Coupled with over 20 years of inherent corporate social responsibility in the communities where we work, ECI Development is building a sustainable business that is going to be around for the next 100+ years.