Belize Newsletter September 2015. Ambergris Caye, San Pedro. Exiting News, Events, Activities, Social Projects and much more.
Dear Readers,
September is a tremendous month for Belize, with our Independence, national celebrations, and festivals taking center stage. Milestones are also a great time for national reflection. Below, you will find excerpts from the Prime Minister's Independence Day Address, as well as further plans for infrastructure and tourism developments in Belize. You will also be able to read some firsthand accounts of breathtaking and relaxing vacations taken on Ambergris Caye and on the mainland.
We offer a big congratulations for Joel Nagel, ECI Development's Chief Legal Officer. Belize has just appointed Mr. Nagel as Ambassador to Austria, and you can read the story below. We are very excited for him, and expect great things from his time in this post. Mr. Nagel is a fluent German speaker, and we are sure this appointment means a bright future for the relationship between Belize and Austria.
You are also some of the first folks to be hearing about Grand Baymen's new Oceanfront Hotel. Set to be branded by a major international hotel chain, The Grand Baymen, a British Colonial styled masterpiece hotel will be the first of its kind on Ambergris Caye. We are proud to announce it to you, our readers and hope that many of you will Click Here to see further details. Only 54 of the 144 rooms will be sold, the balance being kept by Grand Baymen for long-term rental income. Please be in touch with us with any questions or for more information about the limited number of ownership opportunities.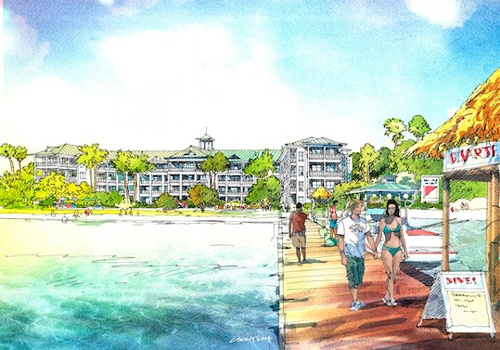 Until next time,
Michael Cobb
Chairman and CEO
www.grandbaymen.com
www.ecidevelopment.com