Ambergris Caye is Getting a Marriott Resort Hotel
We have been telling you about all the amazing reasons to visit Ambergris Caye. It is one of the most beautiful islands in Central America and the weather can't be beaten. However, luxury accommodations hasn't really been a part of the Ambergris Caye reality, but this is soon changing! An elegant, uniquely designed Marriott Hotel property is scheduled to open its doors in 2021, and you won't want to miss out on this.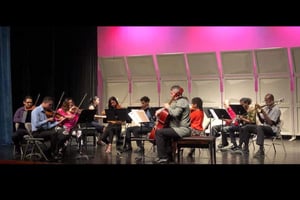 Introducing the New Belize Symphony Orchestra Project
Something new is coming to Belize. The Belize Academy of the Performing Arts (BAPA), currently under development, is going to transform the culture scene in Belize. Expats and tourists alike will love this new addition to Belizean culture.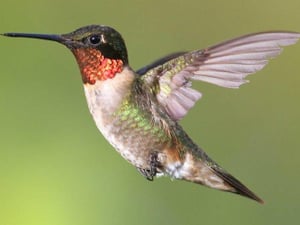 Belize and Its Amazing Hummingbirds
The country of Belize is both a full time and part time home to about 26 species of hummingbirds. In fact, many of those you'll see here migrate from North America during the cold winter months. For those who engage in bird watching, this incredible bird is one of the most popular and all its species are such an amazing sight.


Dear Friend,
By now, you know that it's no secret how we feel about the beautiful island of Ambergris Caye, Belize. In fact, we try to keep everyone regularly informed on all the wonderful changes that are taking place in Ambergris Caye, as well as all our favorite activities and events happening on the island.
For those of you who enjoy luxury accommodations at home and when you travel abroad, you'll surely want to stay in the know of the fantastic Belize Marriott Resort coming to Ambergris Caye in early 2021! It is the goal of ECI Development to create an inspiring community that will nurture one's soul while remaining faithful to our mission of preserving the island's fragile ecosystems.
The culture scene in Belize is also about to change. The Belize Academy of Performing Arts, which is currently under development, is moving forward in creating the New Belize Symphony Orchestra Project. Many thanks go out to the efforts of Governor-General Sir Colville Young, Caye International Bank Chairman Joel Nagel, and world renowned musician Peter Illavsky, who will manage the academy and help put Belize on the map of countries in the world who have professional symphony orchestras.
While there are many positive changes happening in Belize, there are many things that stay the same in this beautiful country, such as the incredible creatures--big and small-- who call Belize home. The hummingbirds, for one, are fascinating to behold. Not only are they known for being remarkable pollinators, they are highly intelligent animals who engage in an impressive mating ritual to boot.
Until next time,