Top Reasons To Spend The Holidays In Ambergris Caye
As part of tradition, many folks like to be home for the holidays to spend time with family and friends, sit down to a nice dinner, exchange gifts and celebrate the season together. But spending the holidays elsewhere can also be a great way to engage in and learn more about different cultures and their Holiday traditions.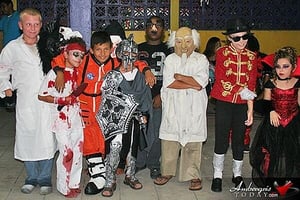 Halloween in Belize
On November 2nd, many countries in Central America celebrate "All Souls' Day" or "Day of the Dead". This day is a remembrance of the dearly departed with prayers and feasting on the first anniversary of the death, and then every November on the "Day of the Dead". In Belize, however, the Halloween tradition mirrors the North American Halloween with celebrations, festivities, extravagant and scary costumes, and of course trick-or-treating.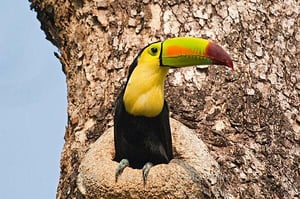 The Keel-Billed Toucan, National Bird of Belize
The Keel-Billed Toucan is a brilliant-colored Latin American member of the Toucan family. It is the national bird of Belize and is known locally as the "Bill Bird".


Dear Friend,
Here we are. The end of 2019 is fast approaching, with The Holidays in plain sight. How will you spend your holidays this year? If you are someone who has always stayed at home or only traveled locally to see family and friends, how about starting a new tradition in 2019? Immersing yourself in a different culture and experiencing first-hand other traditions is something everyone should do at least once in their life. Celebrating your holidays in Ambergris Caye is sure to start a new tradition, and it's never too late to try something new.
Or if you aren't able to commit to spending your holidays on the Caye, how about coming to Belize for the frightful festivities in October? Belize's Halloween follows North America's Halloween with the costumes, parties, and trick-or-treating. There are many towns in Belize that conjure up some fantastic parties and elaborate and scary costumes that make "ghoul watching" a fun event.
Wearing a colorful and elaborate "costume" of its own, the Keel-Billed Toucan (with its bill measuring a third of the size of its body) is the National Bird of Belize. The toucan is a very entertaining character to watch, so if you're traveling to Belize for ghoul watching or bird watching, be sure to pack your binoculars!
Until next time,