Top Reasons to Take Your Winter Vacation on Ambergris Caye
Each year when "Old Man Winter" blows in, many of us welcome the cold weather with open arms. But after a month or so, we start to feel the loss of joy by being cooped up indoors and the need to defrost a bit in the sun.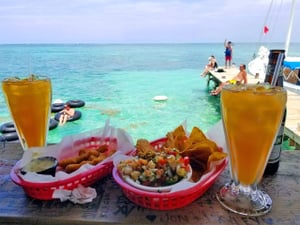 5 Fantastic Bars and Restaurants on Ambergris Caye
There's a popular saying that goes, "When in Rome, do as the Romans do." On that same note, "When in Ambergris Caye, do what the locals, tourists, and expats do." When it comes to dining at some of the top bars and grills on the Caye, be sure to include these gems on your "Must Go" list.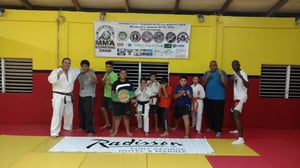 Focus on Mixed Martial Arts (MMA) for Youth Development in Belize
Upon joining the World Federation on Elite Martial Arts (WFM) and the Pan-American Association of Mixed Martial Arts (APAM) in early 2019, the Western Elite Martial Arts Club (WEMAC) in Belize had taken the first steps towards realizing some of its key goals and ambitions.


Dear Friend,
If you're like me, you look forward to winter weather and welcome the snow days heartily! However, after a while, staying indoors and watching movies or doing home projects gets a bit old. One of my favorite getaways is to head to Ambergris Caye with my family. High Season is a perfect time to visit the Caye as there is little to no rain, no humidity, and no mosquitos. If you haven't already booked your island getaway, there's still time and no time like the present.
If you're packing for a trip to Ambergris Caye this winter, be sure to check out these five delicious restaurants and bars that made it to the top of our list. They certainly have my vote!
The Western Elite Martial Arts Club (WEMAC) in Belize has a commendable goal. Their goal, through the focus on martial arts, is to assist inner-city children and youths with education, along with personal and social development. By teaching Mixed Martial Arts lessons, WEMAC helps children within the communities in Belize to cope with the stress of difficult living conditions in their environment and maintaining key discipline and control.
Until next time,