Tennis on Ambergris Caye
For nearly 150 years, the game of tennis has been a very popular sport for individuals to play, whether at home or on vacation, for exercise or competition. Visitors to Belize are no exception, as it's a great way to get exercise and enjoy the beautiful Caribbean sunshine, at least that's what Bill Gates thought when he played tennis here on Ambergris Caye.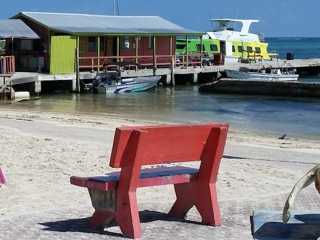 Water Taxi to a Water Wonderland
The water taxi skims along the water. Its bow tilted up, and a trail of foaming water from under the stern spreads out into a "V" shape. The trip will take a little over an hour from Belize City to Ambergris Caye.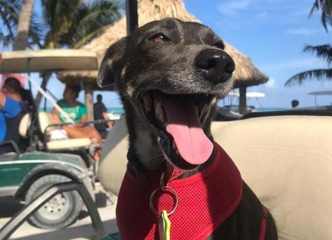 Why I Left North America
Betsy Rosenlund, one of ECI's go-getter employees on Ambergris Caye, blames her love of traveling on her sweet Mom. From a young age, their family was always going somewhere, whether it was a road trip to Betsy's Grandparent's cabin in Montana, or visiting family members in Italy and Norway – every chance they had, they were on the road and on the lookout for adventure.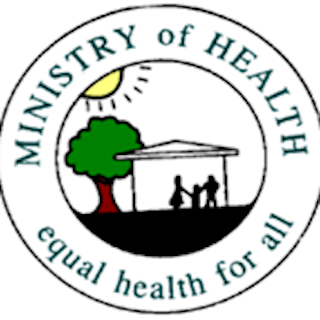 Healthcare in Belize
For being such a young and small country, Belize has a relatively well-established healthcare system. Belize operates on both a private and public system, meaning that you will find government operated hospitals and clinics in major towns and villages, as well as private medical practices.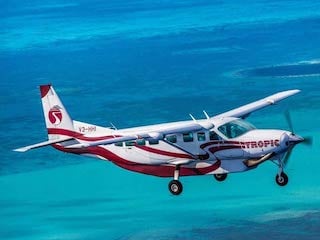 Tropic Air Belize
Founded in 1979 by John Greif III with just a single airplane and only two employees, Tropic Air 40 years later, has grown to become a sound fleet of 15 small Cessna aircrafts. Tropic Air conveniently flies to 14 destinations in Belize, Mexico, Guatemala, and Honduras.


Dear Friend,
Many of you who are avid tennis players and even those of you who are aspiring tennis players will be excited to know you can engage in your favorite sport while vacationing in Ambergris Caye. At our Grand Baymen Resort, we have 2 tennis courts for our guests to use at their leisure, as well as other courts on the island you may not know about.
When vacationers travel to Belize, they have 2 methods of transportation over to Ambergris Caye. Either by puddle jumper to the San Pedro John Greif Airport, or via water taxi. The water taxi costs less and takes longer, but is a very pleasant way of winding down after a long day of travel. Or you can hop on the water taxi from Ambergris Caye to the mainland and back for a day of cave tubing or a different adventure you'd like to embark on.
Have you been thinking about moving to Belize for either part time or full time living? Be sure to read more on some of the most asked questions from different folks as well as the answers from our friends over at Live and Invest Overseas.
Many of you know our Director of Customer Relations for ECI Development, Betsy Rosenlund, who now calls Belize home. She tells us why she decided to leave the United States and gives us some background on her love of Central America and also her desire to travel to and explore different countries.
For those of you who are interested in living in Belize, you'll definitely want to read more on the country's healthcare system and what to expect if you must visit a clinic, hospital, or a private medical practice.
Tropic Air is one of the most popular ways to fly from mainland Belize to Ambergris Caye. The company turns 40 years old this year and has a very interesting history, as well as a very organized system of delivering vacationers to their travel spots safely and efficiently.