A Heartfelt Good-Bye
The final days of Exotic Caye Beach Resort (ECBR) are upon us. Recently the resort closed its doors in preparation of what's to come. It is with mixed emotions that Shirlee Arnould, one of ECI Development's employees, writes this. Even though Shirlee is excited for the future, she has many fond memories of ECBR.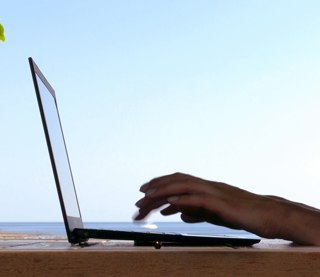 Why Belize Is Great for Digital Nomads
With the rising cost of living in North America, many individuals are taking their businesses and careers elsewhere, usually in favor of a lower cost of living and a higher quality of life. A recent New York Times article noted that around 4.8 million Americans consider themselves to be digital nomads. Over the last several years, Belize has emerged as a top destination for digital nomads for a number of different reasons.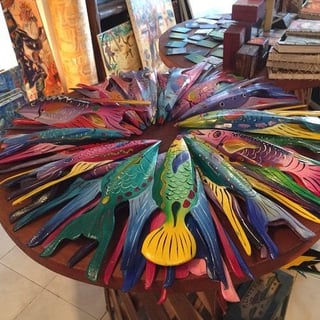 Top 4 Souvenirs to Bring Back from Belize
It's almost a given that if you tell anyone you're going on vacation, they'll say "Bring me back something from there!" Luckily for anyone traveling to Belize, there are options aplenty; the only question is how much room you have in your suitcase.


Dear Friend,
The time has finally come to say goodbye to our wonderful beachfront property, the Exotic Caye Beach Resort. She is finally making her transition into the new, beautiful, and highly-anticipated Belize Marriott Residences Ambergris Caye Resort. As many of us surely do, our very own Shirlee Arnould has many fond memories of Exotic Caye. We all will dearly miss this resort, but with waves of change come waves of opportunity.
Speaking of opportunities, you may be aware that it is increasingly becoming more expensive to be a business owner in North America. For that reason alone, many folks are going elsewhere to begin their new lives and new careers, and also start new businesses. It's estimated that approximately 4.8 million Americans alone consider themselves to be a "digital nomad." Digital nomads people who use telecommunications technologies to earn a living and conduct their life in a nomadic manner. They work remotely from foreign countries, coffee shops, etc. Is it any wonder that Belize has emerged as a top destination for digital nomads?
While vacationing in Belize, you're sure to get requests from family and friends to bring them back a little something. There are so many special and unique gifts, like trinkets, handmade jewelry and accessories, and T-shirts to choose from. So, we put together a list of some of the top souvenirs to bring back from Belize to help you in your souvenir quest.
Until next time,