Nightlife in San Pedro
If you're coming to San Pedro for any amount of time, there's a chance that at least one night you'll want to hit the town! Lucky for you, there is no shortage of things to do from family friendly games to all night dance parties.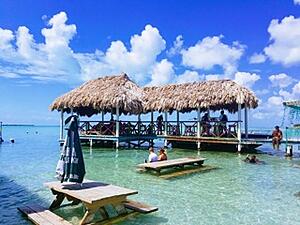 A Day at the Beautiful Secret Beach, Ambergris Caye Belize
A few months ago, Jamie Cain made a solo trip to Ambergris Caye for work, but made sure to carve out time for some adventure with her friend Melisa while she was there. Even though she had been to Ambergris Caye a few times before, this was her first time to check out the stunning and beautiful Secret Beach.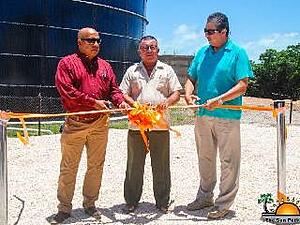 Water Improvements Coming to San Pedro
Along with the incredible growth in Belize's tourism, comes improvements to build sustainable infrastructure. Because Ambergris Caye is the #1 tourist destination in the country, we are seeing more time, energy, and resources being put towards improvements on this island.


Dear Friend,
Are you coming to Ambergris Caye and looking for some fun activities on your nights out? In San Pedro Town, which is the main town on the island, there's always something exciting going on. Also, the nightlife is quite enjoyable for everyone including couples of all ages and families with kids. Since there is so much to engage in, be sure you check out one or all of these happening spots on your next trip to Ambergris Caye.
The Secret Beach, which is located up north a ways from San Pedro town on Ambergris Caye is also a fun and happening place. The turquoise waters are crystal clear and the restaurants on the beach serve up some scrumptious cuisines and tropical beverages. Two of ECI's associates, Jamie and Melisa, spent a wonderful day together at the Secret Beach where Melisa and her husband own a beach bar.
Because the tourism growth in Belize increases each year, Ambergris Caye continues to remain as one of the top tourist destinations in the world. With the large amount of tourism and growth happening on the island, there's been a large increase in demand for water. Agreements have been made recently and infrastructure improvements are being made on the entire island of Ambergris Caye--wonderful news indeed.
Until next time,