Community Involvement in Belize
One of the core values of ECI Development is our commitment to giving in the neighborhoods where we build. In our community of San Pedro, there are so many ways to give back.
Our goal as a community is to reach as many different sectors as we can to provide the greatest impact.
Whether it is through the giving of funds, or the giving of our time – we know that we are doing our part to help our community thrive!
Our Corporate Social Responsibility Team is continually looking to expand our reach, so if you see a project in need, let us know and we'll find out how to get involved.
Our Community Partners & Past Projects
Rotaract Club of Ambergris Caye Belize
Through funds raised at ECI Development conferences and events, the Rotaract Club of Ambergris Caye has been able to purchase 40 garbage cans to be placed throughout the community to promote proper waste disposal. Additionally, several members of the Grand Baymen and ECI Development team hold positions within the club. The club's monthly meetings are hosted at the office of our sister resort, Belize Marriott Residences Ambergris Caye Resort.
Colleen's Kitchen at Hope Haven
Members of Grand Baymen and ECI's staff regularly volunteer at the twice-weekly food bank, providing over 150 women & children with a hot, nutritious meal. In addition, funds have been raised through silent auctions to be able to provide the meal for the night.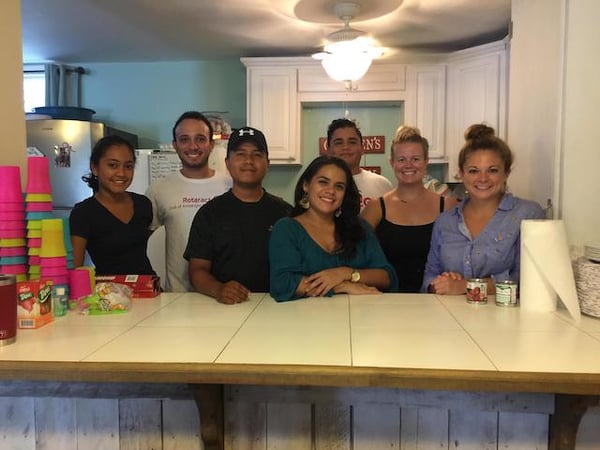 SAGA Humane Society
Funds collected through silent auctions have helped to purchase security cameras for the SAGA Humane Society office & shelter.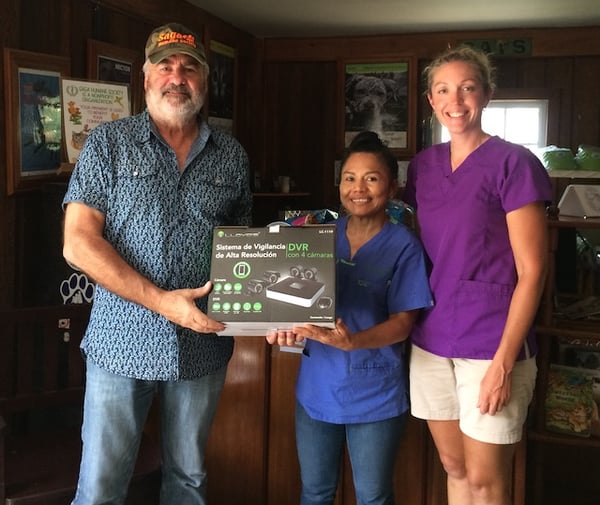 American Crocodile Education Sanctuary
During Taste of the Caye events, chocolate crocodiles are sold to raise funds for ACES. Funds have previously gone to purchase new water filtration systems for crocodile rehabilitation ponds as well as continued relocation and rehabilitation efforts.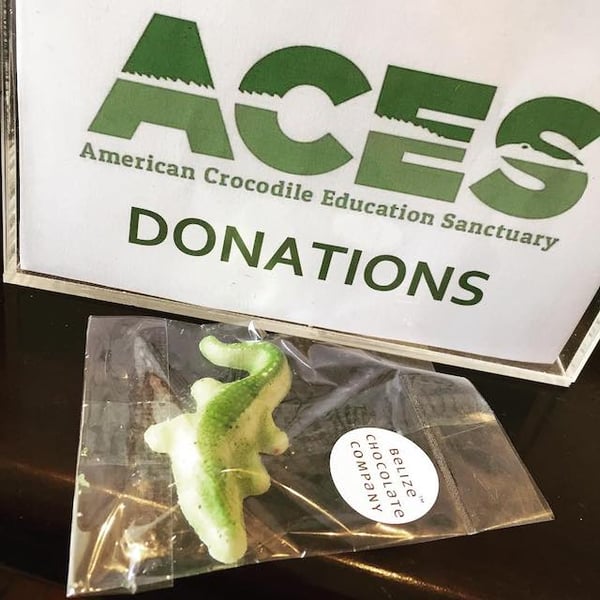 Holy Cross Anglican School & Pack for a Purpose
Through our partnership with Pack for a Purpose, we encourage visitors to San Pedro to bring down much-needed school supplies for children at Holy Cross. Over 300 pounds of supplies including pens, pencils, notebooks, and craft supplies have been donated by guests, property owners, and visitors.


The Living Word Church
Every year, Grand Baymen and its affiliates, Caye International Bank and Georgetown Trust, raise funds for the Living Word Church's annual holiday to drive. Each year, the church provides gifts to over 1,000 needy children in San Pedro.

SHINE (Shaping Healthy Identities through Nurturing & Empowerment)
During construction of the Explorer Building in the Grand Baymen Gardens, $200 from every condo sold was donated to SHINE, an empowerment program for girls age 13-18.
How to Get Involved
Whether you are coming to San Pedro to vacation for a few days, or you planning to relocate here, there are many ways that you can get involved in our community and give back. Don't see something below that fits your skill set? Ask our Corporate Social Responsibility Team for assistance in finding a placement.

Are you an animal lover? The SAGA Humane Society, located just a few blocks from the Grand Baymen Gardens, is always in need of volunteers to walk dogs (a group of expats meet at Fort Dog every Saurday morning at 8:30am) and play with the cats, clean kennels, and feed the animals. Or if you're coming down and have some spare room for dog/cat toys, collars, leashes, etc. they are always in need. If you're lucky, you may end up with a new furry friend to call your own.

Or if you prefer a more adventurous encounter with the animal kingdom, the American Crocodile Education Sanctuary hosts regular crocodile tours through the mangroves of San Pedro, where they scout for crocodiles to relocate or tag them for research and cataloging purposes.
Concerned with the amount of litter on the shores of Ambergris Caye? Join Grand Baymen staff and community members at 7:00 am on the last Friday of every month for a beach cleanup. Help us keep our Isla Bonita clean!




Are you a former teacher or passionate about education? Consider bringing down school supplies if you have a little bit of extra space in your suitcase. For many families on the island, the added cost of school supplies can make education unattainable. Grand Baymen has partnered with The Holy Cross Anglican School, located in the San Mateo neighborhood of San Pedro. Many of these students come from the poorest families on the island and cannot afford the added expense of supplies. Our Corporate Social Responsibility Team is also happy to take you up to the school to see your donations in action!

Another option is volunteering with the Literacy Programs at New Horizon School and Holy Cross School. The literacy program is a twice weekly program to help children improve their reading comprehension skills to allow them to excel in their studies.

Missing your children or grandchildren? Hope Haven and the SHINE Community Center are home to a number of different youth-centered programs including the Colleen's Kitchen Food Bank, after-school tutoring, and San Pedro Kids Club. Colleen's Kitchen serves hot meals every Sunday & Wednesday night. Volunteers can choose between preparing a meal, providing funds for a meal, or helping to serve the meal and read books with the children.
For sports lovers, the San Pedro Kids Clubs is an after-school sports club where kids learn the importance of teamwork, and healthy competition.

Are you between the ages of 18-30? Attend a meeting of the Rotaract Club of Ambergris Caye Belize to find out what young professionals in the community are doing to give back. Past projects include the "Merry Boxes" holiday food drive and the purchase and distribution of 40 garbage cans for the community as well as an educational presentation at the island's elementary schools on the importance of proper waste disposal. Meetings are held the first and third Tuesday of every month at the Belize Marriott Residences Sales Office. Contact club secretary, Betsy Rosenlund for more information.
We are proud members of Pack for a Purpose, an initiative that allows travelers like you to make a lasting impact in the community at your travel destination. If you save just a few pounds of space in your suitcase and take supplies for the projects we support in need, you'll make a priceless impact in the lives of our local children and families. Please click here to see what supplies are needed for our project/projects.