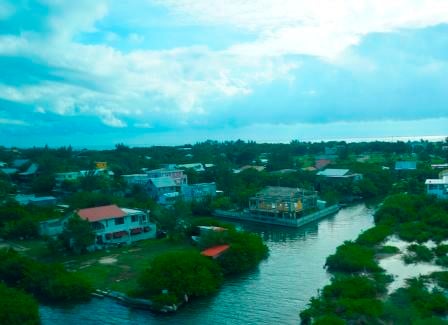 When you consider the breathtaking scenery, access to amazing beaches, unparalleled warm weather and the low cost of living, it might seem like there is never a bad time to invest in property in Belize. However, it is becoming increasingly clear that right now might just be the perfect time to take the plunge and invest in real estate.
Communities like Grand Baymen offer the chance to own your very own slice of paradise, and today may be the right day to make a decision that could benefit you for the rest of your life.
Real Estate Remains Affordable
Word has officially gotten out that Belize is an amazing place to visit and live, and there is absolutely an emphasis on the appeal of Ambergris Caye, but property prices are still affordable when compared to virtually any other comparable beachfront destination.
If you think you might wait to purchase a condo for retirement or a home for family vacations, don't wait any longer than you have to. Prices will almost certainly rise in the months and years ahead, granting the biggest profits to those who buy now and take advantage of the affordable property market.
The Economic Climate is Back on the Rise
In 2008, making any kind of big real estate investment was considered to be a risk, and subsequently financing has been difficult to arrange for all but the most qualified borrowers.
Today, the economy in North America is improving, unemployment has been decreasing month after month for several years and the real estate market is bustling once again.
If you're thinking about selling a domestic property to make room in your portfolio or your budget for a piece of tropical paradise in Belize, now is the perfect opportunity.
Tourism in Belize is Growing
Year after year, tourism numbers in Belize grow. This is due to a number of factors, some of which include the rise of social media, the growth of local businesses catering to expats, the improvement of local infrastructure and the rising number of available flights in and out of Belize.
When tourism increases in an area, demand for property zoned for both commercial and residential use goes up. This, in turn, increases the likelihood of renting out properties to bring in income as well as the chance for your home's value to rise substantially.
Increasing Desire to Retire Overseas
As places like Europe become mired down in religious struggles, politics defines life in America and safety becomes a concern for many around the world, there is definitely a desire to retreat to a more peaceful, stable environment.
Belize is a warm, welcoming destination free from many of the political struggles that even other more developed nations are facing. As interest in Belize grows, prices will go up, so logically now is the right time to make a move.
Straightforward Property Laws
A major concern for many investors is international property law, which is not always straightforward or easy to navigate. Thankfully, Belize operates according to the more traditional English Common Law, and real estate titles are easy to source as well as to protect and enforce in court.

While there is certainly an abundance of great reasons to invest in Belize, actually deciding to do so is a big decision. Clearly, however, right now may just be the optimal time to take the plunge and invest in real estate at Grand Baymen in Ambergris Caye, Belize.