I blame my love of traveling on my sweet Mother. From a young age, we were always going somewhere, whether it was a road trip to my Grandparent's cabin in Montana, or visiting family members in Italy and Norway – every chance we had, we were on the road and on the lookout for adventure.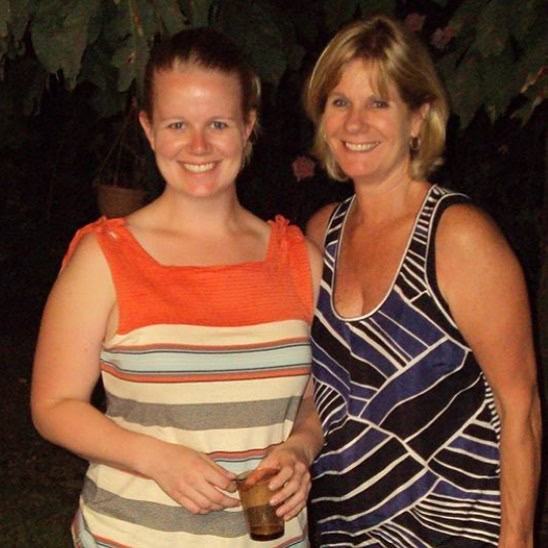 Me & Mom
The Beginning of My Love Affair with Latin America
In November 1998, Hurricane Mitch hit much of Central America and went on record as the second-deadliest Atlantic hurricane. A classmate of mine, Evan, and his mother Nancy traveled that Thanksgiving to Nicaragua along with an organization based near my hometown in Northern California. Their mission was to bring donations of backpacks, clothing, and much-needed necessities to rural Nicaragua. Evan and his mom returned home after their week in Nicaragua, and shared with my elementary school what all they had seen and done. They also announced that they would be taking a group of students to Nicaragua the following summer to help rebuild schools in Las Delicias. I, being the self proclaimed "independent adventurer", went home from school that day and announced to my Mom over dinner that I would be going to Nicaragua for 10 days in the summer with Nancy, Evan, and several other students. After my Mom picked her jaw up off the floor and pulled out an atlas to see where exactly on the planet Nicaragua is, she, being the saint that she is, agreed to let me (her only child, aged 11) go if I could raise the funds for the trip. Challenge accepted! I attended every fundraiser we had, wrote letters to friends and family asking for help to get me there, and saved every nickel and dime I could. Lo and behold I was successful in raising the funds, and several months later, boarded an airplane to Managua, Nicaragua. That was 20 years ago, so my memories of the trip are a little hazy. However, I knew back then that that trip was just the beginning of my adventures in Latin America.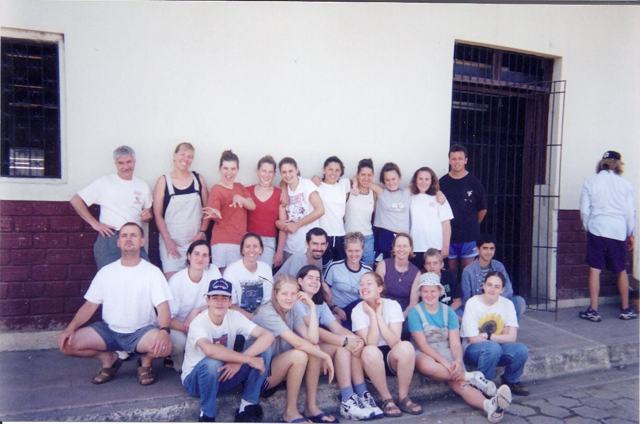 First Trip to Nicaragua
Nancy became like a second mother to me and fostered my love of Latin America throughout my teenage years. Together, we mixed cement and tied rebar in Nicaragua and El Salvador; had a near-death but life-changing experience in Guatemala; saw ancient tortoises and blue-footed boobies in Ecuador; and rode horses in the Patagonia region of Chile, among many other adventures. I thank Nancy, and of course my own Mom for introducing me to Latin America.
The Rest of the World
I continued my obsession with Latin America by pursuing my Bachelor's degree in Spanish Language and Literature. Again, I have my Mom to thank for this, because when it came time for me to enroll in either French or Spanish classes in the 4th grade, she once again let me have my way, despite the fact that she and my Granny had wanted me to learn French. I excelled in Spanish and enjoyed the Spanish courses, so when it was time to study abroad, I felt the need to explore some other parts of the world, and found myself in South Africa. Looking back, I wouldn't change a thing, South Africa is an amazing country with wonderful people. But there's something about Latin America that kept calling me back.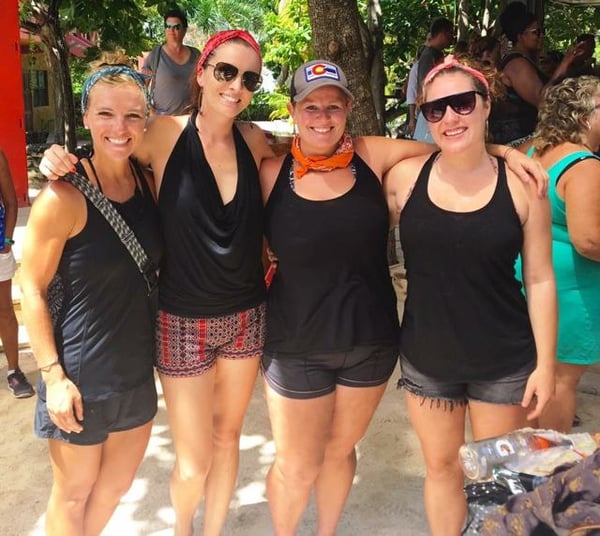 Friends in Belize
Back to Latin America
As fate would allow, my Mom yet again, made Latin America happen for me. On a trip to Belize, she had met Rachel Jensen, the VP of Sales at ECI Development and the two of them hit if off. I got an email from my Mom telling me that she had found a new job for me, but it required me moving to Belize. Keep in mind, I wasn't looking for a new job and definitely not looking to move, having moved 1,000 miles away from my home in Denver just 6 months earlier. But after a few phone conversations, Rachel convinced me and soon I found myself living in San Pedro, Belize. My original plan was to live in Belize 3 to 6 months, return to the US and figure out what to do with my life from that point forward. Today, those "3 to 6 months" has turned into 3 years, and I still call Belize home. Life in Belize has taught me to slow down and enjoy the present, to spend quality time with friends, and to really learn what community feels like.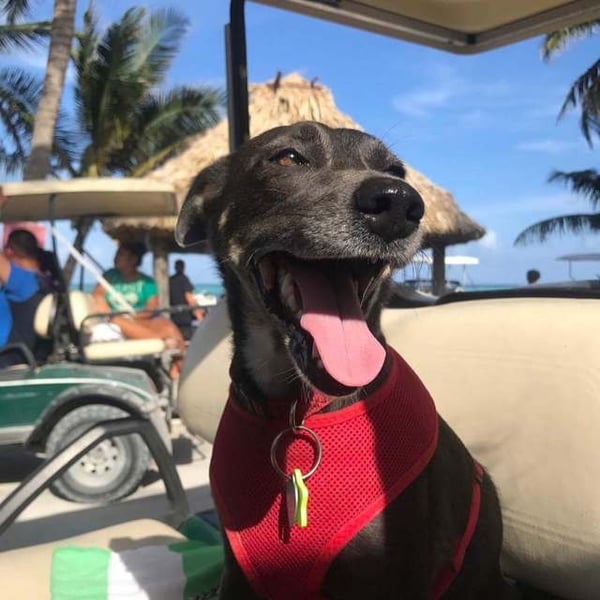 Monti
As a result of living in Belize, I've acquired a 4-legged child, my dog Monti, and the most amazing friends. I've also had the opportunity to continue to visit Nicaragua, as well as explore Panama, the Dominican Republic, and my ultimate bucket list country, Cuba. There's so much more of Latin America that I still have left to see, but I know I'll get there one day.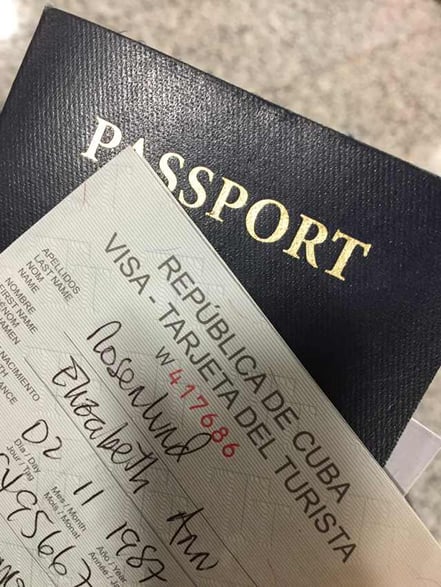 Trip to Cuba
We hope you found this article interesting. If you'd like to receive more great stories, sign up for our Newsletter, and you'll be emailed once per month with informative articles written by our team to keep you informed about all things Belize.
When planning your stay in Belize, we can help you book exciting excursions such as snorkeling at Shark Ray Alley, Cave Tubing on the mainland, or flying over the Blue Hole.

Our knowledgeable team will assist you with any tour you would like to take while visiting Belize, so that you can just relax and enjoy the adventure. CONTACT US TODAY.
ECI Development delivers affordable luxury residence and resort communities in Central America, providing our clients with various premier lifestyle options from the Caribbean to the Pacific. ECI delivers inspired residences for adventurous souls.
Coupled with over 20 years of inherent corporate social responsibility in the communities where we work, ECI Development is building a sustainable business that is going to be around for the next 100+ years.