As I write this I'm sitting on a lounge chair made of driftwood looking out at a pristine flour white sand beach and brilliant turquoise Caribbean water.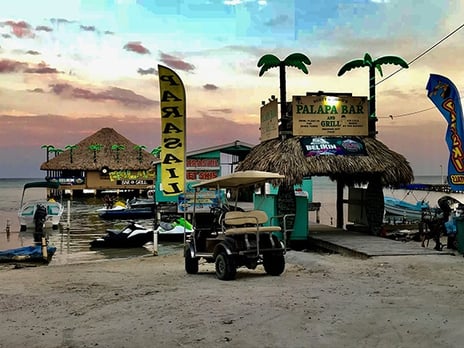 It's basically the scene many of us picture of what the perfect vacation or "permanent" vacation (aka working or retiring in Central America) looks like. The temperature is a perfect 26 Celsius (79 Fahrenheit) and the light breeze is blowing through the palm tree next to me rustling the leaves slightly in a hypnotic rhythm making it hard not to just decide to have a nap instead of writing.
I'm on the island of Ambergris Caye in Belize. It's one of the locations of the company I work for so it's become a second home for me. I'm fortunate enough to have my first home also be on the beach, but that is on the Pacific Ocean side in Nicaragua.
I grew up in a very small town in the prairies of central Canada, and when I say small, I mean it, less than 200 people lived there. It was a very simple farming community and it was flat with not much to do. It was one of those areas where people say you can watch your dog run away for days! In winter, it was also extremely cold. It wasn't uncommon at all to spend days or weeks below -30 degrees, and frankly it doesn't matter if that is Celsius or Fahrenheit, that's cold! When I was young I used to ask my parents why our ancestors decided to stop there. The answer was always that it got too cold to continue! So as a child I had always planned to move somewhere that was a little more survivable!
When I was in my early 20's I finally took the plunge and moved to Vancouver, BC. It was still in Canada, but had the warmest climate for the country. In the back of my mind I wasn't quite done yet. Getting to a better climate was still a work in progress.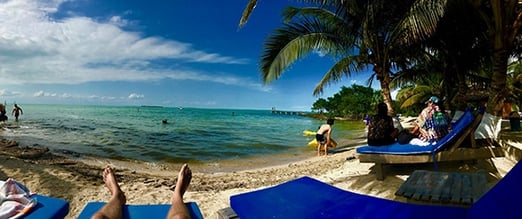 Nowadays I live and work in Central America and love it. I own shorts, t-shirts, and flip flops and that's about all I wear, except when I have an important work meeting and then I put on nicer flip flops. Gone are the days of bundling up before going outside. Although sometimes I still get surprised that regardless of what time of day or what time of year I walk outside it's always warmer than inside.
Here's the point of my story. Why aren't more Canadians and Americans here? I can only surmise it's because they aren't aware of it, so let me tell you a little about how easy and inexpensive it is to live this kind of life.
A few weeks ago, I was at a Zoomer conference in Toronto. The Zoomer group focuses on active retirees, active baby boomers, hence the name "Zoomers". I was talking about the new direct flights from Toronto to Belize and to Nicaragua, and how easy that made it to come to these beautiful countries. What surprised me was that when I mentioned to "snowbirds" that it is easy to rent a brand-new condo near the beach for under $1,500 per month they were shocked. Shocked in a good way! The usual comment was, "So I could rent a place by a tropical beach paradise for less than in my own cold city? That's crazy!" Then when I told them that there are hidden gems like Ambergris Caye that has all the beauty of the peaceful Caribbean, but also lots of bars, restaurants, and music along with everything to stay entertained, and you can still buy a new condo for around $150,000 they were shocked again.
Now let's not overrun my little pieces of paradise, but it's hard not to tell people about these beautiful places when you are fortunate enough to enjoy them yourself.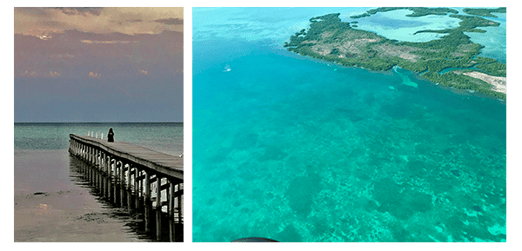 So, while hundreds of thousands of people flock to Arizona or Florida for retiring or for vacations, there's far less that stay on the plane for another hour and end up in true tropical paradises. I don't understand that. I guess it's because of the fear of the unknown, the misconception of the area being unsafe, or some unknown reason. The reality is, for example, Nicaragua, which because of a revolution that happened several decades ago hasn't shaken the reputation of being dangerous. The truth is Nicaragua is one of the safest countries in all of the American continent next to Canada, much safer than Phoenix or Miami. Anyone who has been to Ambergris Caye in Belize knows it is perfectly safe and the people are super friendly. As I sit here on the beach I can assure you that no one around me is concerned about safety, it's all about enjoying life!
So, if you want to try something different or are a snowbird looking for an inexpensive place to live for a few months, I'd encourage you to try out Belize and Nicaragua. They are two of my favorite Central American countries because of the friendliness of the people, the beauty of the area, the climate, the low cost of living, the local cultures...
Sorry, that breeze just started up again and the hypnotic palm leaves are rustling, so I think I'm going to have that nap I was talking about!