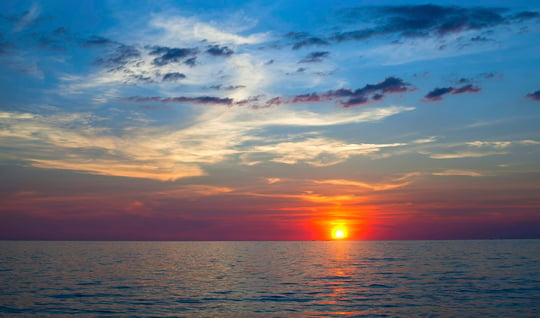 For many young professionals, families and retirees, owning a second home is a dream investment. Having a second home is a way of saying to the world that you have made it and that you are financially secure. However, many buyers don't want to overextend themselves and buy an expensive second home that simply doesn't fit into their budget. Thankfully, it is possible to find affordable second homes in dazzling locations, such as Ambergris Caye, Belize.
If you are contemplating an investment like a second home in a Grand Baymen community, then take a closer look at what you'll love about making the decision.
A Way to Generate Income When Not in Use
For those with plenty of financial savvy and a mind for investments, one of the biggest benefits of buying a second home in Grand Baymen will be the potential for income generation.
A second home typically won't be in use throughout the year, which means that you can rent it out when you're not there. Since Ambergris Caye is a growing tourism destination, most real estate owners there have no trouble at all filling their properties and bringing in substantial income.
That generated rental income can go toward the payment of the house or can be set aside for future investments, travel or retirement plans.
A Customized Vacation Spot Available Year-Round
Taking vacations is fun for almost everyone, yet there can be a lot of stress surrounding issues such as finding adequate accommodation, squeezing in the whole family, dealing with a lack of space or being surrounded by bland anonymity in a chain hotel.
The antidote to these afflictions is to buy a second home that serves as your retreat on vacations. You'll have more space, the ability to cook and do laundry right from home and personalized decor that makes your second home feel first rate.
A Home Ready for Your Retirement
Another benefit of investing in a second home in Belize is that you can be ready for retirement when the time comes. Planning for retirement can be overwhelming, but the first step is deciding where you want to spend the bulk of your time.
If you crave warm weather, access to the beach, amazing scenery and an affordable cost of living, it is hard to compete with the wonderful environment of Grand Baymen on Ambergris Caye.
Access to the Culture and Adventure of Belize
One of the best things about owning a second home at Grand Baymen is having access to all the incredible cultural attractions and outdoor recreation opportunities in Belize.
Whether you enjoy swimming, golfing, touring ancient Mayan ruins, zip lining through lush green tree canopies or snorkeling with sting rays and fish, you will find it all available on Ambergris Caye and throughout Belize's mainland.
Affordable Pricing in Paradise
Finally, it has to be noted that the affordability of a second home in Belize is a big part of the draw. If you previously thought that investing in a second home was well beyond your budget, you might be surprised to learn that a condo just steps from the sandy shoreline can come in at close to $100,000, and that is with access to resort-style amenities.

Just some of the things you'll love about owning a second home at Grand Baymen in Belize will include affordable pricing, the chance to generate income, access to the beauty and culture of Ambergris Caye, a spot for retirement and a customized vacation home.