Throughout the Central American region, and particularly in Belize, one thing you will hear tourists and residents alike all talk about, whether you are at the airport, at a sandy beach bar, or in line at the bank, is the wave of development that is underway. Some will deride it no matter what, but the truth is, this wave of change is a very good thing. As the American writer, William Cullen Bryant said, "Weep not that the world changes—did it keep a stable, changeless state, t'were cause indeed to weep."
All over Belize, change is underway. Especially on the tourists' must-see island of Ambergris Caye, you will see not only construction, infrastructure improvement, and the emerging introduction of twenty-first century technologies, but also the development of business, trade, and prosperity that is both resultant of and conducive to more of these types of changes.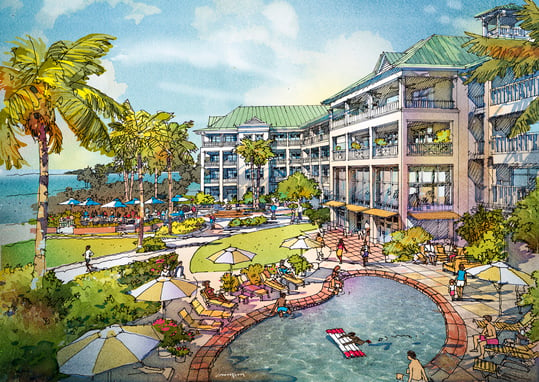 Indeed, things are booming on Ambergris Caye. Baby Boomer travel trends predicted for the coming year show the Caribbean topping the list of destinations. Ambergris Caye offers the Caribbean island experience in an English speaking country, and with impressively few obstacles to overcome before joining the island community. Just grab your passport and go! It's that easy to visit. You will see some major changes underway when you arrive.
Prime Minister of Belize, the Honorable Dean Barrow, recently announced plans to pave another 4 miles of road extending northward on the island, an area that is lacking rigid infrastructure now, but also seeing significant levels of private property development. San Pedro Town Council has recently addressed the issue concerning the unpaved roads in town, and the deteriorating conditions of many of them. In the busy little daily bustle on the island, it might be easy to miss the Town Council trucks grumbling over speed bumps, but if you watch for them, they are there, hauling load after load of gravel to be spread on worn roads throughout every neighborhood as a follow-up to this year's rainy season.
Prime Minister Barrow also announced further updates on the international airport plans for Ambergris Caye. That's right –an international airport on the island. "With this, we expect a phenomenal new opening up, a veritable tourism explosion, in Ambergris Caye, which is of course already our market leader," Barrow said.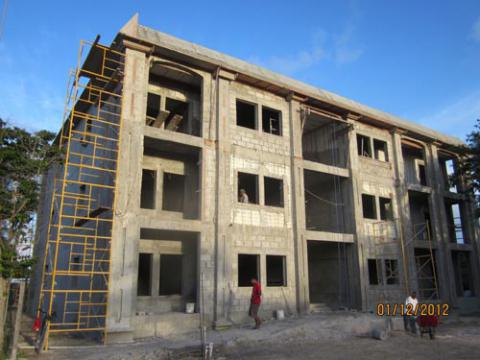 Stepping inside the home, today's consumers largely take for granted the basic comforts of reliable electricity, excellent water pressure, high-speed bandwidth for internet, and quality building construction. Travel Pulse website states; "One of the most popular amenities the Baby Boomer generation is looking for when booking a hotel or resort is free Wi-Fi. With 43 percent of older travelers planning stays based on Wi-Fi, this is a must have option."
Grand Baymen is literally built on these principles, and future developments here will only improve the existing community, and further raise the standards that you can expect when buying real estate in Belize. Winston Churchill said, "To improve is to change; to be perfect is to have changed often."
However, with a 'wave of development,' comes a 'wave of developers,' many of whom will sell you a property or the promise of a dream house on the pretense that they are reputable, qualified, comprehensive community planners. 'Buyer Beware' is the sole recommendation for anyone who questions what dominates the market outside the U.S.
Prudent, community-centric developers who take into account every detail of their plans and how they will affect the community at large, as well as the environment and demands on local infrastructure are more sought-after than ever.
ECI Development, the company behind Grand Baymen, is committed to providing baby boomer retirees with what they want: life, activities, neighbors, and community, something that the majority of developers, sadly, cannot offer. Underlying these quality-of-life tenets, though, is a commitment to sound, reputable, high-quality development, and all that comes with it. For further reading on ECI's commitment to quality development, click here.
For more info on the community at Grand Baymen, click here.