Along with incredible growth in Belize's tourism comes improvements to build sustainable infrastructure. Because Ambergris Caye is the #1 tourist destination in the country, we are seeing more time, energy, and resources being put towards improvements on this island.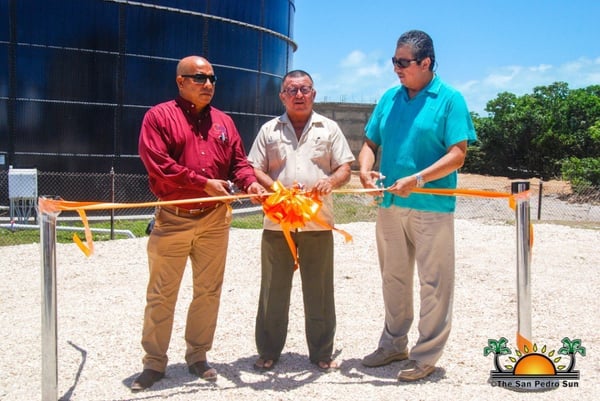 Inauguration of a million-gallon storage tank - Courtesy of The San Pedro Sun
In February 2019, Belize Water Services Limited (BWSL) and Consolidated Water Belize Limited (CWBL) came to a US $7 million-dollar agreement, granting full ownership of all CWSL's shares to BWSL. Through this acquisition, BWSL will now have full control over water production for Ambergris Caye. Also, BWSL will be able to make the necessary investments in infrastructure to provide more water to more parts of the island.
On May 22nd, the San Pedro Town Council presented their plan for infrastructure improvements which include "…a second, million-gallon tank, and a completely separate water and sewage system for northern Ambergris Caye." This is part of a larger US $1.5 million-dollar upgrade. Moreover, there are additional talks of a BZ $8.25 million dollar "expansion of water and waste water services within downtown San Pedro, including San Mateo and Boca del Rio." One of the main goals is switching to thicker pipes to allow for increased water distribution.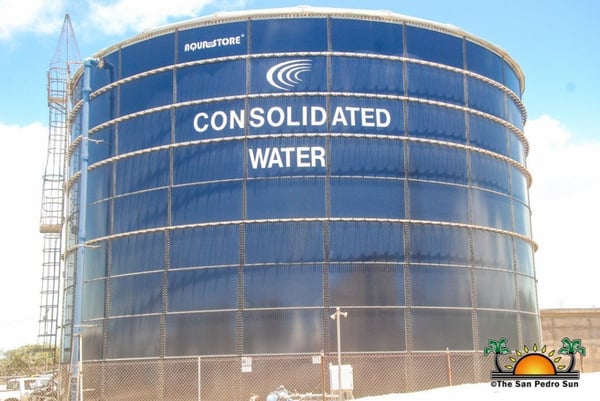 The multimillion-dollar investment will overhaul the water supply system on Ambergris Caye
One of the largest items being presented is the future purchase of a reverse osmosis plant, set to arrive in July or August of this year, as well as construction of a million-gallon water tank for the southern part of the island. Once the reverse osmosis plant and new water tank are up and running, BWSL estimates that they will produce over 1.3 million gallons of water every day, compared to the current limit of about 800,000 gallons.
All of these improvements will greatly improve the lives of those living and working on the South side of the island. But what about the North side of the island? According to BWSL Chairman, Alberto August, BWSL has plans to make improvements, totaling nearly BZ $60-million dollars, including a separate water and sewage plant, which will help to eliminate stress on the water plants on the South end of the island and provide more consistent water flow to residents and visitors on the North part of the island.
We hope you found this article interesting. If you'd like to receive more great stories, sign up for our Newsletter, and you'll be emailed once per month with informative articles written by our team to keep you informed about all things Belize.
When planning your stay in Belize, we can help you book exciting excursions such as snorkeling at Shark Ray Alley, Cave Tubing on the mainland, or flying over the Blue Hole.

Our knowledgeable team will assist you with any tour you would like to take while visiting Belize, so that you can just relax and enjoy the adventure. CONTACT US TODAY.
ECI Development delivers affordable luxury residence and resort communities in Central America, providing our clients with various premier lifestyle options from the Caribbean to the Pacific. ECI delivers inspired residences for adventurous souls.
Coupled with over 20 years of inherent corporate social responsibility in the communities where we work, ECI Development is building a sustainable business that is going to be around for the next 100+ years.