It's been said that it's little things in life that can often mean the most to us.
Spring and Fall is always buzzing with excitement for fans who follow major league and college sports. This time of year is significant to a variety of fans – there are baseball, basketball, hockey, football and soccer games all going on. It's also a favorite time of year for traveling to exotic locations to get away from it all for a little while.
For the sports fan who simply can't miss an important game, this can present a conflict. We love our sports teams for a long list of reasons, and those reasons surely vary amongst us individually, but for many the chance to watch their team play is the best part of any day, whether at home or elsewhere.
>>Come watch your favorite sports teams on beautiful Ambergris Caye Island! Book your condo now!<<
For some of us, our families may raise an eyebrow when we ask if we'll be able to see the game from that tropical island beach. Again, it's the little things – and being able to see your team's game unfold live is, understandably, the most cherished part of our much larger passion for professional sports. It's something that we have become accustomed to, and expect to be able to stay current with the latest games.
Ambergris Caye is not only a Caribbean island, but also part of Central America, which gives this beautiful hotspot for international travelers a unique blend of culture and welcoming appeal. Included in that appeal is the same U.S. cable television broadcasting of the game you can get at home.
In fact, professional sports are as loved here as they are elsewhere. It's just as common for residents and visitors alike to gather around a beach bar on any given weekday to relax and watch a sports game on ESPN, just like they would at home.
After you visit the beach with the kids, or indulge in the countless exciting aquatic activities such as snorkeling or diving, you can still catch the game and add that little piece of relaxation or excitement to your perfect vacation day.
You will still find all the enthusiasm from fans here, and great seafood and local beer and rum to go along with it, but you won't find the traffic jams, exorbitantly high prices for tickets, refreshments, parking, etc., or the excessive unruliness of some sports crowds at home.
Actually, it's rather common to find rival fans at a popular bar where they're showig the game, but rarely the crude disdain for each other that we see all too often at home. Quite the opposite is true – opposing fans will greet each other, buy one another drinks, and cheer against each other, making things exciting.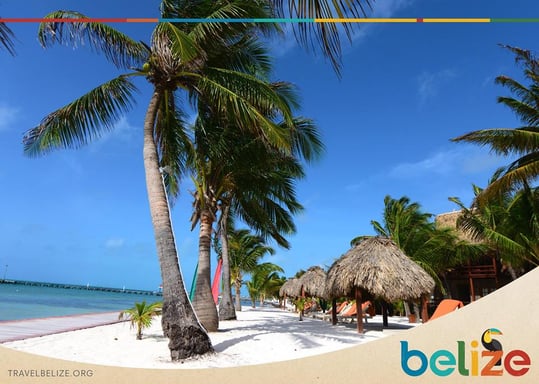 If you're too worn out from all that daytime activity, you an always watch the game from the comfort of your very own condo, on modern flat screen TVs with exceptional quality broadcasting. Other modern amenities found at Grand Baymen can make it feel as if you're at home again when you want to get comfortable in front of the TV, or even entertain guests for the big game.
Either way, the incredible dining, beautiful atmosphere, and exciting adventures that await you here will never keep you from watching sports on Ambergris Caye. The people of this relaxed island love great sports action as much as you do, no matter where in the world the game is being played.
For more info on the amenities at Grand Baymen and life on Ambergis Caye, click here.
To see for yourself all this tropical paradise has to offer, book a condo online and come visit soon!