ECI Development has been delivering inspired residences for adventurous souls across Latin America for more than two decades.
With a successful business model that has been built on centuries of experience, developing sustainability has been and continues to be a major priority for us. By contributing to conservation efforts in all of our communities, we are committing to building a clean future. The positive choices we make now will globally impact our planet and make our world a better place for our children and grandchildren. One of the highest-ranking goals on our list is to set good and ethical standards, in addition, to giveback in ways that have the most impact.

Going Green Efforts in our Oceanside Residences & Resort Community on Ambergris Caye
ECI has already implemented many strategies that emphasize reduction, reusing, and recycling. As we prepare to build a 199-key residences and resort community on Ambergris Caye, we are strategically working with the architect, operator, and hotel brand to ensure we are building sustainability. A couple of proposed strategies include cisterns for the collection of rainwater and solar panels on the rooftop to capture the abundant sun. We will generate electricity in the highest usage period, during the day, and then use that power to offset peak demand. Solar water heaters will heat and store water for guest needs, largely eliminating the need to consume precious electricity for that function.
Belize is home to a World Heritage Site, the Belize Barrier Reef –the largest reef system in the Northern Hemisphere. Joel Nagel, ECI Development's Co-Founder expressed, "We recognize the critical importance of conservation and protection of this reef. And we are pleased to be working with a global company known for its environmental commitment."
San Pedro Mayor Daniel Guerrero, "Mayor Danny," welcomed the project with open arms. He stated, "Belize has some of the most fragile ecosystems in the world. And it provides the marketing backdrop for our tourism product. And so we must ensure that any investment is sustainable both economically as well as environmentally speaking."
He went on to say, "We must ensure that we put the right mechanism in place to reduce our global green footprint and work in reducing our ecological footprint. The counsel encourages that any new investment make a serious commitment in reducing their global footprint. No doubt Marriott has a good track record of being environmentally responsible across the globe."
Mayor Danny is happy ECI Development and Marriott Hotels will implement eco-friendly and environmentally responsible operations on the island.
Some of the many ways Belize is reducing their carbon footprint has happened just recently. They have committed to ban "single-use plastics" by the phasing out of plastic shopping bags, Styrofoam, and plastic food utensils by April 22, 2019. You can read more here about this powerful decision.
Also recently, at the 20th Annual Presidents' Week Conference on Ambergris Caye, attendees and invited speakers raised a large amount of donations through a silent auction. Proceeds from the auction will go to three different organizations that greatly benefit Belize. Read more about the silent auction here.
If you are interested in coming to Belize to explore the Belize Barrier Reef and to experience all the beauty under the sun that Belize has to offer, please contact us at reservations@grandbaymen.com for accommodations. Or come join us on one of our Discover Belize Tours we have coming up!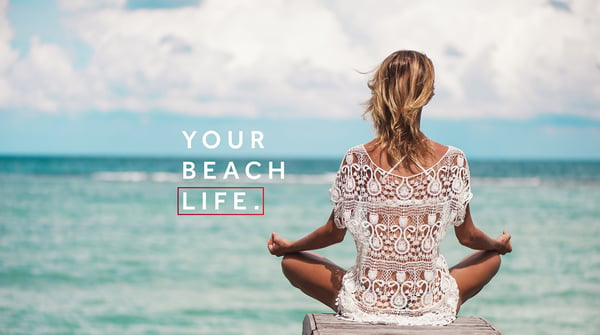 ECI Development delivers affordable luxury residence and resort communities in Central America, providing our clients with various premier lifestyle options from the Caribbean to the Pacific. ECI delivers inspired residences for adventurous souls.
Coupled with over 20 years of inherent corporate social responsibility in the communities where we work, ECI Development is building a sustainable business that is going to be around for the next 100+ years.