The Benefits of Banking in Belize
When it comes to offshore banking, the individual investor can feel as if he is facing an insurmountable myriad of choices. Let's say all you know is that you want to look offshore for banking. The obvious first question becomes, "Where?" While it's true there are a number of nations that cater to offshore banking and welcome your investments in a number of ways, how many are within a day's travel from North America, English-speaking, and offering some of the best available features for protecting your assets?
The answer? Not many. One particularly attractive, booming country is Belize, and there are a number of reasons why it appeals to those looking to move some portion of their portfolios offshore. Topping everyone's list of pros are the 24% liquidity requirements and bank secrecy laws. Foreign assets invested in Belize are accessible, but also protected from the scrutiny of third parties in ways that few other countries can match. Belize is of course FATCA compliant, meaning that the country's banks make all required reports to the IRS.
Belize also stands out because of its relative proximity to the United States, coupled with the regionally exclusive ability to secure U.S. loans. For non-residents, international banks in Belize can offer bank cards, accounts, CDs, securities, loans, and mortgages, as well as protection for precious metals, coins, bullions, and bars.
U.S. citizens can open three types of accounts in Belize. Personal accounts can be opened and include signature authority access for the entire family if desired. Secondly, international structures such as trusts, international business companies, foundations, or self-directed IRAs can be formed easily in Belize. When an account is opened under one of these types of structures, the name on that account will be the name of the structure.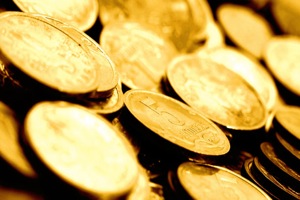 U.S. citizens can also open IRAs in Belize, or transfer one from home. Canadian citizens can open personal accounts and structures as well, but cannot transfer an IRSP offshore.
Some Belizean international banks can currently boast liquidity rates of up to three times the U.S. requirement. Ask for annual reports when choosing a bank in Belize to review the details for yourself. Since all Banks in Belize are regulated by The Central Bank of Belize, they should provide these upon request.
For the perfect opportunity to explore banking options as well as potential investments, we encourage you to check out the details on ECI Development's upcoming Due Diligence Trip. The Due Diligence Trip is your chance to visit the stunning island of Ambergris Caye to experience firsthand the advantages of banking in Belize. Click here for more info.