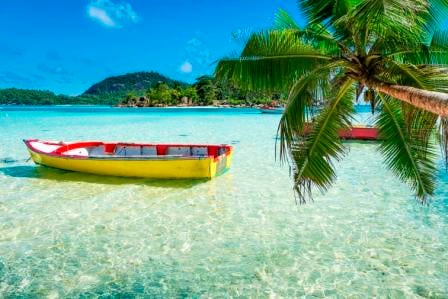 Whether you're a real estate mogul or someone simply preparing for retirement through a few choice investments, the only number that truly matters is your ROI, or return on investment. The ROI is what profits are made comparable to investment cost, which means that it is applicable whether you're investing in a vacation home by the beach or a commercial complex.
One of the ways to increase ROI is to diversify your holdings. The more diversity your portfolio contains, the more you can mitigate risk and reduce financial vulnerability.
Arguably the top way to boost diversification and increase ROI is to invest in real estate in Belize. Discover how purchasing property at Grand Baymen in Belize could be the right move for your financial future.
Geographic Diversity
If your current investments are all based in a single country, then you could be putting your finances at risk. In the event that a single country's currency is devalued, or the market crashes, then all your hard work and investments could reduce significantly in value.
One of the smartest ways to avoid those problems is to embrace geographic diversification. This could mean investing in places other than your primary country of residence.
Belize, for instance, is an appealing destination that encourages foreign investment, particularly when it comes to real estate. Having an overseas investment property means hedging your bets and giving yourself peace of mind.
Investment Diversification: Real Estate
In addition to geographic diversification, your investment plan should contain a variety of investment types. Having liquid assets on hand might be a priority for some, and stocks and bonds are other common investment vehicles. However, real estate is also a savvy way to invest in something tangible.
As the condo, apartment, home or land increases in value, your equity in it will rise, giving you a greater net worth and increasing your ROI.
Although no investment is ever 100 percent guaranteed, real estate will typically always retain some level of value. Overseas real estate like a home at Grand Baymen can be a wonderful choice for both short and long-term investors.
Take Advantage of Affordable Property Prices in Belize
Investing in the Belize property market is more than just a way to improve the diversification of your holdings. If an increased ROI is your primary objective, then you'll be excited to learn that serious profits are possible.
The property market in Belize is surprisingly affordable, but it won't be for long. Increased numbers of tourists to the area, as well as substantial increases in foreign investment, will likely drive up the prices of real estate.
Supply will remain the same, as there is only so much property available in the country, but the demand will rise as more and more people want to head to the beach, enjoy a low cost of living and access an unbeatable climate.
Returns That Aren't Strictly Financial
Keep in mind that while real estate in Belize can offer diversification as well as a potential increase in ROI, it also offers some extra benefits.
Owning property at the Grand Baymen might allow you to have a special place to take your vacations each year, or it could be your ultimate retirement destination for the future.

Every investor knows that to see the greatest stability and return on investment, diversification is key. Buying real estate in Belize could be the perfect way to diversify your portfolio and see greater financial rewards in the years to come.