Sure, lots of people dream of retiring seaside and relaxing in the sand every single day. They equate living on an island or at least a beach with total contentment. Why is this the familiar picture we all know so well? The answer is simple. Living by the sea can actually increase your overall happiness.
A recent study performed at Michigan State University has found evidence that increased views of natural blue space can result in lowered psychological distress. Even after taking into account residents' wealth, age, sex, and other neighborhood factors, the study found that having a view of the ocean was associated with improved mental health.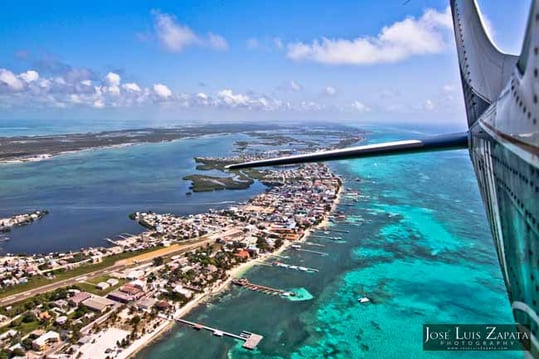 This finding helps to explain why somewhere like Ambergris Caye is home to the laid-back atmosphere that draws people from around the globe. Indeed, things tend to operate on 'island time' here. People don't rush. Ambergris Caye is just 25 miles long, so there's no need for anyone to hurry to get anywhere. People come to here to slow down, to unwind, and to let the sun, sand, and sea melt away their problems.
On a visit here, you can let the balmy Caribbean breezes blow your cares away, lounge carefree under a palm tree, or join in the fun on one of dozens of beachside bars. There is a reason we have adopted the slogan 'Your Caye to Paradise' to head our Grand Baymen Oceanside development. The key to paradise is right here, on Ambergris Caye. It's that beautiful cerulean blue horizon, topped with a thin layer of white waves breaking over the reef.
When you become an owner of a new home in the community at Grand Baymen, you can find out firsthand how true this all is. The warm waves gently crashing onto the shore can create a calming effect that will lull you to sleep, and then gently wake you to greet the day. The calls of soaring sea birds will be your alarm clock as they dive for fish off the docks. The moon and stars will be your night-light as they shine over your sea-view balcony.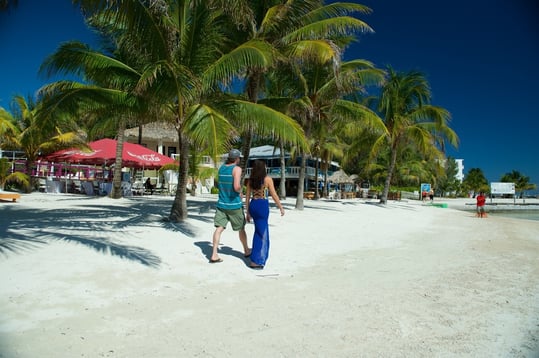 Indeed, most people here don't settle for simply looking at the Caribbean though. They want to get wet. The Belize Barrier Reef, the second largest barrier reef in the world, is a protected UNESCO world heritage site. Known for world-class SCUBA diving, Ambergris Caye thrives on diving and snorkeling tours, schools, and visitation. Living here puts you in immediate proximity to the unending adventure beneath the waves.
Fishing is also a huge draw to this tropical getaway. Guides here know the waters so well that they can take you exactly where certain kinds of fish will be caught. Even on the days with a stronger breeze, the reef manages to keep waves from getting too choppy and rough. Guides will also clean and filet your day's catch. Then, you can take your spoils to any number of restaurants around San Pedro Town and have it cooked the same day you catch it. So, beyond just looking at the sea, there are other ways it can make you happy too. It goes something like: teach a man to fish…
Click here for more info on how to find your Caye to Paradise in a brilliant Oceanside condo!