Belize is an increasingly popular destination for Canadians, and tripadvisor is now offering great deals on round trip flights from Toronto. As winter deepens in the North, there's no better time to take off for warmer climes.
More Canadians are retiring now than ever before, and they are increasingly looking to vacation, invest, or even start a business in tropical Belize. And, with rising housing prices in cities like Toronto and Vancouver, more Canadians are calling Belize home year-round or seasonally.
Tripadvisor recently announced fares starting around $600 CAD for flights from Toronto to Belize City's Philip S.W. Goldson International Airport. Though no direct flights are included, the vast majority are still within one day's travel from Toronto, and utilize a variety of airlines flying in and out of Belize and Toronto. The flexibility with regard to flight choices shows just how big a destination Belize has become, and works in the customer's favor.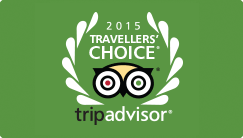 The special pricing from tripadvisor follows the recent announcement from Southwest Airlines that they will now be flying to Belize City.
It is now easier than ever before for Canadians to travel to Belize and its beautiful cayes, or barrier islands. The largest and most popular island, Ambergris Caye, is a great place for first time visitors to the country to get to know some of Belize's best places and faces, and offers myriad activities for adventure, relaxation, and living the island life.
With the expansion of tourism and other markets like manufacturing, data processing, and agriculture, it is no wonder that the travel and housing markets are aflutter in Belize as well.
With the lowest population density of any country in Central America, and also the fastest growth rate, Belize is a gem to behold for travel or moving abroad.
Click here for more information about staying in beautiful Belize either short or long-term, and explore our site for some of the best options available on the island of Ambergris Caye.