A delicious catered lunch of local cuisine, served beachfront at Exotic Caye Beach Resort was just one of the highlights of the recent Global Asset Protection and Wealth Symposium. But guests and speakers from the conference were not the only ones in attendance at this casual, scenic gathering. Having been on the island since 1995, ECI has helped to maintain a sense of community amongst clients and associates both new and old.
Ed B., who in 2002, after 33 years, accepted an early retirement from the electric company where he worked in Pennsylvania, now bicycles about mostly carefree in and around San Pedro. He sold his house that same year, and in 2003 moved to Ambergris Caye.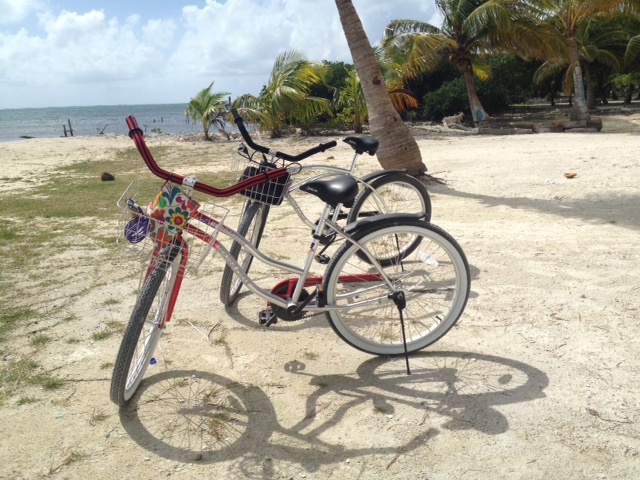 Ed first visited Belize on an island tour he had signed up for while still living at home. The tour was invited to join in on an informational meeting held by ECI Development, and that is when he first met ECI Development CEO Mike Cobb. Soon after, he was sure: "This is where I'm putting my money," he said. He invested with ECI, and began visiting the island semi-regularly to attend shareholder meetings.
Of Cobb and his partners, he said, "I went to them and got straight answers on their intentions." The intention was, of course, to grow that company into what ECI Development has become today. If you find Ed on the beach, and ask him about Mike Cobb and his team, he'll tell you the same thing he told me; "I trust them 100% –straight up honest truth."
Ed says he chose Ambergris Caye for the water. He enjoys boating, fishing, and diving, which are some of the most popular activities here for both tourists and residents.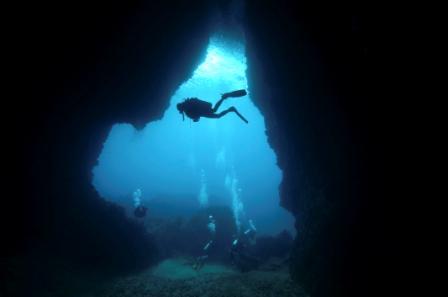 "One week after I hit the island, I had my residency card," Ed says of moving to Ambergris Caye. "Joel Nagel did my QRP." He also notes the infrastructure improvements he's seen on the island and how they make his life that much more pleasant and enjoyable. Back then, "the only paved road was by Tropic Air," he says, "and fewer muddy roads is good."
Ed also told of how he has made some very close friends on Ambergris Caye, many here to relax and enjoy retirement as he is. Sometimes he'll get invited to stay with friends on nearby cayes, and with little to worry about being away from at home, head out for up to a few weeks at a time.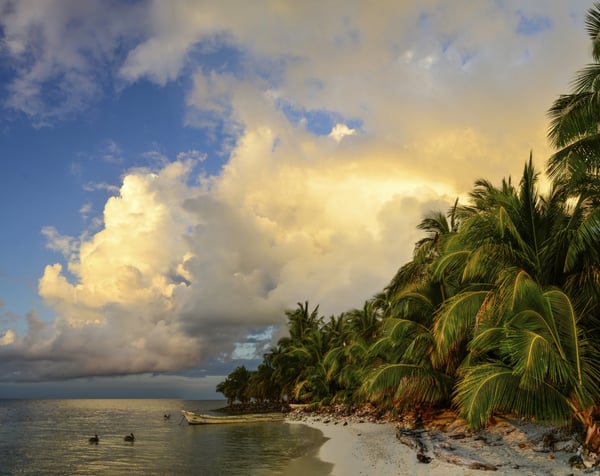 He has a bucket load of tips and suggestions about life on the island. He's owned boats here, dated, and moved a couple times. He recommends for those moving to the island or planning to own property, that you get a lawyer on the island and get a Belizean will. He also recommends FedEx for receiving packages and other mail, "have the sender write your phone number on the package, and you'll get a call when it shows up on the island."
He's even had to deal with medical issues here, citing no problems. "I had to have my tooth pulled," Ed explained. "When I called the dentist, he came in early to look at it for me, and he only charged me BZ$70."
If you're thinking of buying a home or making the move to Ambergris Caye yourself, the best way to learn the ins and outs of life here is to come check it out like Ed did. Putting your boots (or flip-flops) on the ground and scoping things out in person will always outdo any amount of studying from afar.
Feel the warm tropical air, smell the sea, and visit some of the many local restaurants for a sample of the good life in San Pedro. This is what we call due diligence, or the proper exploration and 'testing the waters' of a new place to call home.
ECI will host a Due Diligence Trip December 10th and 11th. We are still accepting last minute registration, sign up by clicking here!