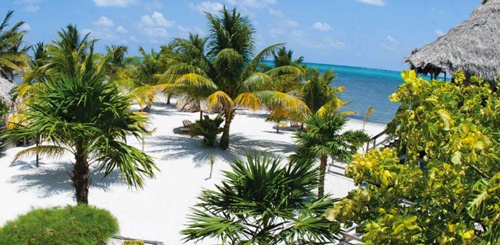 Buying a piece of land, a condo or a home from a foreign real estate developer can feel like a tremendous leap of faith. After all, you're purchasing more than just a structure or a plot of land: You're purchasing a promise. That promise, from the developer to all the investors, is that the necessary funds will be allocated to building as well as amenities, ongoing maintenance and infrastructure.
Although buying a second home or a vacation home overseas might always carry some small level of risk, just like any other investment, you mitigate risk by getting to know your foreign real estate developer as well as possible.
Investigate Their Financial Records
If you're ready to invest in foreign real estate, make sure you put your money into a fiscally solid and responsible company. A foreign real estate developer should have a lot more than a great website or beautiful renderings for future amenities.
The developer you choose should have the financial means to achieve all the promises they offer current buyers like you. After all, if you get in on the ground floor, you'll want to be confident that the pools, roads and clubhouses will definitely go up in the near future.
For that to happen, you need to work with a developer that offers a solid business plan and the financial means to make it come true.
Always invest in foreign real estate developers who are willing to open up their books and show you their financial holdings, a move that ECI Development is always happy to do for potential investors.
Get to Know Their Stance on Community
To really get to know your potential foreign real estate developer, take a closer look at their history as well as their views on community. If possible, check out their previous projects, as this can reveal a lot.
Is the developer still active in the community? Do they give back and support the local infrastructure and residents? Be wary if they left town as soon as construction was finished, or if the local community by and large is not appreciative of the development.
Check Their Environmental History
Foreign real estate developers gravitate toward affordable and pristine land, but that doesn't mean they need to destroy it. ECI Development, for instance, places a huge premium on sustainability.
Sustainable development is all about growth and community without sacrificing the stunning natural scenery or the purity of the environment.
In some of ECI's developments, there are options to have alternative energy sources such as wind or solar power. ECI does everything possible to protect the planet and the living conditions of future generations.
Get to Know Their Reputation
Some foreign real estate developers have less than positive reputations among investors as well as local residents who are unhappy with development. To avoid these developers, make sure you fully investigate the reputations of any potential developers you are considering.
At ECI Development, our communities boast a history of excellence and a solid reputation among investors, full-time residents and locals in destinations as diverse as Panama, Nicaragua and Grand Baymen at Ambergris Caye, Belize.
Make sure you know your foreign real estate developer inside and out before you make an investment in a future retirement property, a vacation rental or a second home for your family.
Discover your options to invest in growing community development at Grand Baymen.