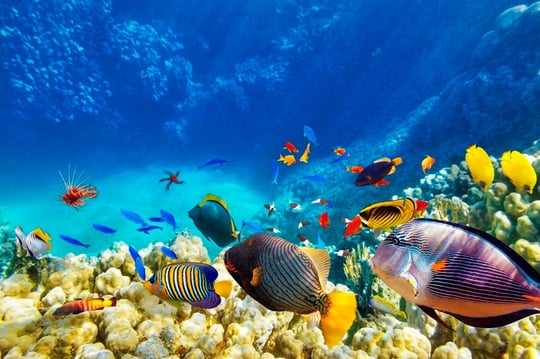 Most of us, if asked directly, would agree that owning a second home in a place like Belize is a dream come true. After all, a second home or vacation home at Grand Baymen in Belize means you have a warm, welcoming and safe spot to call your own, and it just so happens to be located in one of the most scenic destinations in the world.
If you're undecided about whether a second home in Belize is the right choice for you, answer these questions to get the definitive answer about your potential investments.
Can You Picture Yourself in Belize?
Second homes can be used in any number of ways. Some investors may never spend time at their second homes at all, instead using the residence as a financial investment that brings in rental income or can be flipped for major profits in the future.
However, you might be on the lookout for a second home that can be your vacation retreat away from the hustle and bustle of everyday life. If that is the case for you, then Belize may be the ultimate destination.
Picture waking up with the sun, strolling along the beach in the morning, enjoying affordable and delicious seafood in the evenings and pursuing your favorite outdoor passions such as golfing, snorkeling, scuba diving or fishing anytime you wish.
Are You Ready to Make a Real Estate Investment?
Of course, it's important not to get swept up in the romance and beauty of Belize and forget that buying a second home here is a real investment.
If you're serious about the prospect of owning a second home in Belize, you should also be ready to take the financial steps toward a purchase.
That may mean setting aside the cash to make the purchase outright, or it may mean learning more about financing options.
At Grand Baymen, for example, you can finance up to 50 percent of the value of the condo you're interested in, and the loan can be repaid within a range of 10 to 15 years.
Do You Want to Bring in a Regular Income?
As you contemplate buying a second home in Belize, consider whether you will want to use it to bring in a regular income.
Renting out your second home can be a smart way to bring in a regular income. Rentals can be set up on a monthly basis, or they can be organized on weekly basis for visitors just spending a little time in the paradise that is Belize.
Are You Searching for a Hotspot That is Still a Hidden Gem?
There are many destinations where you can invest in a second home, but Belize offers a lot to investors that you can't find elsewhere.
Aside from the amazing climate and scenery, Belize is inviting, secure and appealing. Plus, transport and infrastructure are almost fully developed, giving you all the comforts of home at a fraction of the price in other locations.
If you're in the market for a second home, I can't recommend Belize enough! Affordable property and the potential to bring in extra income definitely sweetens the already delightful opportunity in this beautiful tropical destination.