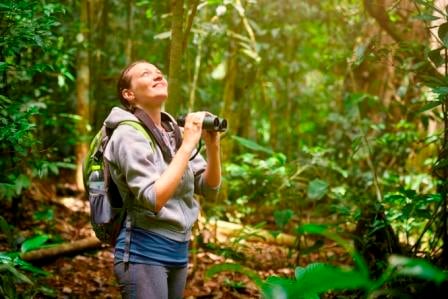 It has been my pleasure to watch Belize rise as a major tourism destination over the last few years. Although the country has always been a beautiful place packed with incredible culture, amazing cuisine and unending scenery, it was a diamond in the rough until travelers and investors from around the world caught on to its potential.
Today, Belize is popular for its weather and low cost of living, but savvy investors also appreciate it for its great retirement programs and secure banking options.
Here are just a few of the many ways that Belize benefits from its upward trajectory as one of the top travel destinations in the world.
More Interest Means More Profitable Businesses in Belize
For Belize as a whole, rising rates of tourism mean that more money is being injected into the economy on a regular basis. With every new group of travelers coming to Belize, more money goes into local businesses which supply everything from hotel accommodations and groceries to drinks and transport.
This supports the local business owners, who are able to see their companies grow in size and quality. Plus, the local residents can enjoy a higher quality of life thanks to a greater supply of goods and services in the area.
Of course, travelers also benefit in a big way from these profitable businesses. It means that visitors as well as expatriate residents who own retirement and vacation homes will have access to great international restaurants, plenty of local shops and a range of businesses that do everything from offering scuba diving classes to providing private transport to regional attractions.
More Development Means a Rising Property Market
In most emerging economies, rising tourism rates are an extraordinarily good thing for the local property market. As an increasing number of visitors come to Belize for vacations, they will also begin to see its appeal as a more permanent destination.
This translates to a greater demand for rental properties, vacation rentals and other private investment properties. To keep up with demand, more and more foreign and domestic developers will need to buy land and handle construction.
With more demand come higher property prices, particularly in popular areas where investors want to build homes, hotels and restaurants within walking distance of the beautiful beaches.
These are some of the reasons it is so important to begin buying local property and investing in the country of Belize, before tourism peaks and prices on the real estate market follow suit.
More Tourists Mean Better Infrastructure
In many ways, we have tourists to thank for the already impressive but growing infrastructure in Belize. As flights fill up with passengers, airlines begin offering more frequent flights to the country. Airports begin to grow to accommodate more flights, and roads begin to improve in order to handle a greater number of cars, buses and taxis.
In a recent conversation with an administrator from Belize's international airport, I learned that the airlines are actually worried that Belize's hotel infrastructure won't be able to keep up with the interest they're seeing in flights. Just one more reason that rental property in Belize is such a solid investment, and why those who choose to own at Grand Baymen's new Oceanside Hotel stand to be well-rewarded.
In areas where the infrastructure is less developed, residents can expect to see major improvements in everything from utilities to sidewalks. Investing in Belize today means that you will be able to enjoy the improving infrastructure that tourism brings.

Belize has a well-deserved reputation as a top travel destination in Central America. As the rates of tourism increase, the country can expect to see better infrastructure, more businesses catering to international visitors and rising prices in the property market.
For anyone who owns property in a place like Grand Baymen, all of those are wonderful things that can boost both quality of life and financial standing.