For being such a young and small country, Belize has a relatively well-established healthcare system.
Belize operates on both a private and public system, meaning that you will find government operated hospitals and clinics in major towns and villages, as well as private medical practices. It is important to note that while many doctors and dentists in Belize have been trained in North America, the standards of medical care are not on par with North America or other more developed countries. For most routine ailments and injuries, medical services in Belize are more than adequate and many prescription medications can be purchased inexpensively over the counter; though for some, a prescription from a doctor may be necessary.
Government run hospitals and clinics provide free or very low-cost healthcare services to anyone who comes for treatment, which can ultimately result in long wait times. In order to be seen in a public healthcare facility, you must have a Belize Health Information System card (BHIS) – this applies to citizens and foreigners alike. The card is free of charge and can be obtained at any public medical facility, so long as you have a proper photo ID. The purpose of the BHIS card is to unify medical records for patients on a national level, making it easier on medical providers and patients to access a patient's medical history, prescriptions, etc. In the event of an emergency, patients will be treated without a BHIS card and they will be registered once they are in stable condition.
In total, there are 8 public hospitals and approximately 60 public clinics throughout the country, though they are all largely underfunded, under-supplied, and understaffed. Belize City offers the highest level of care in the country due to the larger population. In addition to the public Karl Heusner Memorial Hospital (KHMH), there are 2 private hospitals, Belize Medical Associates and Belize Healthcare Partners, and in Santa Elena (near San Ignacio in the Cayo District) is the La Loma Luz Hospital, a private Seventh Day Adventist hospital.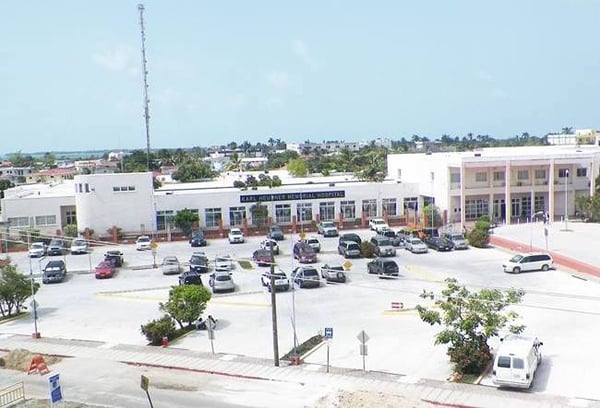 Karl Heusner Memorial Hospital - photo from their Facebook page
Throughout the country there are numerous private doctors and clinics who offer more personalized care, without the long wait times of public healthcare facilities. Most doctors can see you same day and are available 24/7 for emergency house calls or office visits. A routine check-up will typically cost less than $40 USD and a routine dental cleaning around $40 USD as well. If you require anything more (blood-work, testing, injections, dental work, etc), the fees for these services are reasonable in comparison to US prices.
If you suffer from a chronic illness and are coming to Belize, it is important that you check if the kinds of services or medications that you might need are available before you arrive. Many who live in Belize, both local Belizeans and foreigners, travel to the neighboring countries of Guatemala or Mexico in order to see specialists such as oncologists, cardiologists, receive cancer treatments, etc. as the facilities are better staffed, better equipped and so on.
In emergency situations, the Belize Emergency Response Team (BERT) operates the Wings of Hope Air Ambulance which can quickly provide emergency transportation services throughout Belize, as well as to Merida, Mexico, and Guatemala City, and works in collaboration with local medical facilities to ensure patient safety and care. On Ambergris Caye Rickilee Response and Rescue now has a well equipped island team and has responded to several emergencies expediently and professionally. The dedicated response and rescue team on the island is equipped with an emergency transport van, and access to a quick response medical evacuation team.
Having personally utilized both the private and the public facilities in both Ambergris Caye, once for bronchitis and another time for a bicycle related injury, I have to say that I prefer the efficiency of a private doctor's office but appreciate that the public facilities are available when there aren't other options. If you are financially capable of paying for treatment at a private hospital or clinic, take advantage of it. You will receive better care for a fraction of what you would pay in the United States.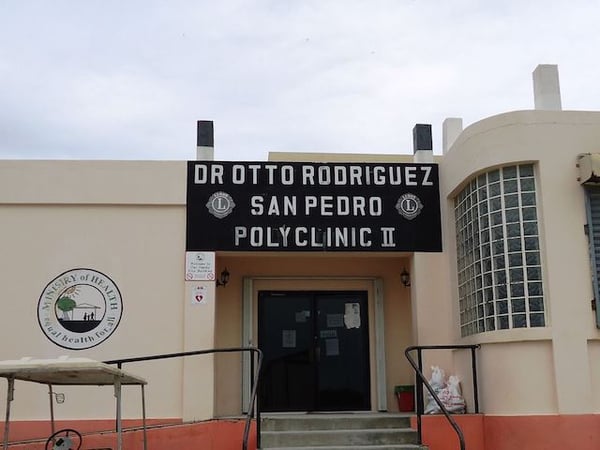 San Pedro Polyclinic II - photo courtesy of Facebook
We hope you found this article interesting. If you'd like to receive more great stories, sign up for our Newsletter, and you'll be emailed once per month with informative articles written by our team to keep you informed about all things Belize.
When planning your stay in Belize, we can help you book exciting excursions such as snorkeling at Shark Ray Alley, Cave Tubing on the mainland, or flying over the Blue Hole.

Our knowledgeable team will assist you with any tour you would like to take while visiting Belize, so that you can just relax and enjoy the adventure. CONTACT US TODAY.
ECI Development delivers affordable luxury residence and resort communities in Central America, providing our clients with various premier lifestyle options from the Caribbean to the Pacific. ECI delivers inspired residences for adventurous souls.
Coupled with over 20 years of inherent corporate social responsibility in the communities where we work, ECI Development is building a sustainable business that is going to be around for the next 100+ years.