This summer is highly expected to be a time of bargain pricing for major airlines. You can also expect the trend of falling prices to continue throughout the calendar year. The dropping prices of jet fuel are one major factor that can account for the low ticket prices.
Just last year, Belize welcomed two new major airlines, Southwest and Copa. These international brands have come to Belize to take advantage of the steady rise in demand for travel to the country. Most visitors to Belize are headed for the tropical Caribbean island of Ambergris Caye. The island is home to 25% of all hotel rooms in the country, and that number is also increasing with demand.
In fact, the staff at Grand Baymen had a recent pleasant surprise when one guest arrived over 90 minutes early to Ambergris Caye. Her early arrival was thanks to her two international flights departing ahead of schedule, and the expert, professional, proactive efficiency of Tropic Air. Once she had arrived at Belize City and checked in with Tropic Air, she was asked to take an earlier flight.
The small but top-ranked airline does this to accommodate the inverse situation. When international passengers experience a delay and arrive later than expected, they 'luckily' find out a seat has been vacated for them in advance by the airline. When was the last time someone told you about their flight and how awesome it was? We can't guarantee that your flights will also be 90 minutes early. They may sadly be precisely on schedule. But the truth is, this level of customer service is the norm.
One Merril-Lynch study on Baby Boomers suggests that as members of their generation retire, up to 2.5 trillion hours of leisure time will be created. More people inside the United States will be in a "time-affluent' stage of life, as opposed to a "time-constrained" stage than ever before. If this is you, cost-friendly, efficient travel is about to be your new best friend.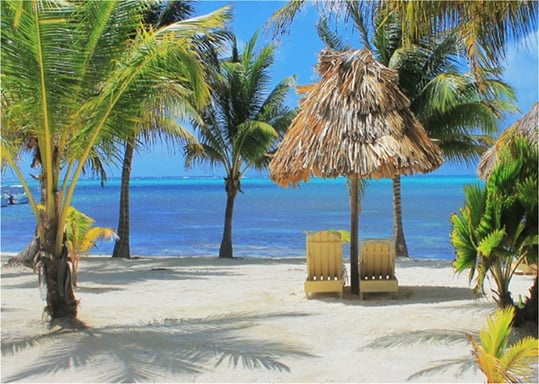 The same study pointed to a retirement outlook among Baby Boomers that prioritizes new life experiences. Ambergris Caye is world-renowned for offering unparalleled access to exciting aquatic adventures of all varieties. These include: fishing, SCUBA diving, snorkeling, kayaking, and boating, to name a few. The country of Belize offers the opportunity for jungle excursions and visits to Mayan ruins that simply can't be compared to anything anywhere else in the world.
Lastly, the study also indicated that retirement is a time when people look to deepen their relationships. 61 percent of retirees said that "who you're with" is more important than "what you do." Here at Grand Baymen, this is the secret to our community-centric planning. For those who want more than just a visit or a vacation and are looking to make their new home here in paradise, there is no better place than the community at Grand Baymen.
Click here to see how you can own a new condo in one of our many upcoming projects!