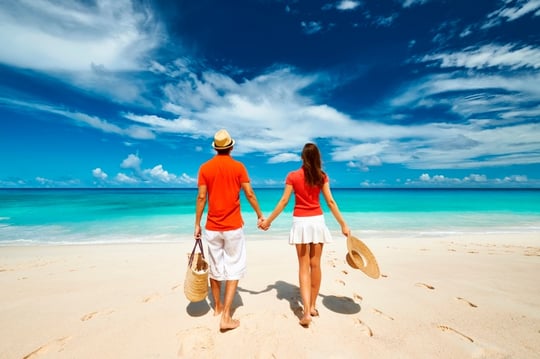 There is a lot I love about Belize, and just a few of the things that top the list include the amazing weather, the vibrant local culture and the affordable cost of living. What really transforms this Central American country into paradise, however, is what residents and visitors know as "Belize time."
In Belize, things move at a slower pace, and daily life is a far cry from the rat race you might be accustomed to.
Take a look at some of the ways you can embrace the slower, easy-going way of life in Belize with a second home of your own.
>>Ready to get away to a beautiful tropical Island? Book your condo now!<<
No More Rush-Hour Traffic Jams
One of the biggest stresses in life is battling through rush-hour traffic just to get to and from work. Even if you're not employed, or you're retired, you might deal with heavy traffic just to get to the grocery store, a local restaurant or your children's school.
In Belize, you can say goodbye to traffic jams and hours spent on busy interstates and highways. As you will quickly see when visiting Ambergris Caye, the most popular mode of transportation is the golf cart. So if you decide to invest in property in a community like Grand Baymen, you might even choose to leave your car behind altogether.
Linger Over Fresh, Delicious Meals
One of the best ways to kick back and enjoy the lifestyle of Belize is to skip fast food and rushed meals and instead linger over tasty cuisine made with fresh ingredients.
Belize boasts amazing fresh produce as well as locally caught seafood. Not only can you enjoy delicious food, you can enjoy it with a beautiful view of the ocean.
Picture yourself eating dinner of fresh-caught lobster, sipping a cool beer and watching the sun lower itself onto the horizon. Finish the meal with a few slices of cold mango and forget about stress.
Admire the Scenic Beauty
Belize is one of those truly incredible destinations that offers a range of scenic landscapes. Of course, there are the beautiful beaches, boasting pristine white sand and clear blue water.
What you might not expect are islands off the mainland, lush jungles and wildlife sanctuaries bursting with native animals, plants and birds.
Slow Down in the Warm Weather
An amazing aspect of life in Belize is the climate, which is warm and comfortable throughout the year. With these incredible temperatures, it is no surprise that people are moving at a slower pace.
Find a seat in the shade, relax and soak in the warmth and welcoming atmosphere that Belize has to offer.
Embrace Endless Recreation Opportunities
Once you spend some time in Belize, it will be easy to understand why people are so content. The country is the ultimate playground, and there is always something fun to do.
Let off some steam by pursuing your passions, whether that includes golfing, fishing, cycling or swimming at the beach. When such enjoyable pastimes are near your doorstep, it's hard to be anything but happy and relaxed.

You'll love the slower pace of life in Belize, which makes it possible to say goodbye to traffic, enjoy the warm weather, embrace all kinds of outdoor recreation, admire the scenery and linger over fresh and delicious meals.
Come visit Ambergris Caye Belize yourself and experience the beauty, weather and slower pace for yourself. Book a condo online!