It is no secret that many celebrities enjoy coming to Belize because of the slow-paced lifestyle and relative anonymity that Belize offers those normally in the spotlight. One of the most talked about visitors to Belize is Leonardo DiCaprio, who just recently received final approval from Belize's Department of the Environment to begin construction on his multi-million-dollar eco-resort on Blackadore Caye. Blackadore Caye is a small island, located about 5 miles to the west of Ambergris Caye.
DiCaprio's Commitment to the Environment
In addition to providing jobs in the hospitality and tourism sectors, DiCaprio stated that the Blackadore Caye resort is committed to, "…restoring the island, creating conservation areas where we can hold research conference, and regenerating the entire ecosystem to bring it back to its original form and beyond."
Over the past few years, Blackadore Caye was under scrutiny for its proposed over-water structures, as well as concerns from local fisherman and conservation groups, including the Hol Chan Marine Reserve. As a result of environmental impact assessments, and community meetings held by the Department of Environment, which included stakeholders from the community and conservation groups, changes have been made to the architectural plans for DiCaprio's resort in order to be a more sustainable development.
Belize Real Estate Prices Projected to Soar
Upon completion of the project, Paul Scialla of the Blackadore Groups estimates that the Blackadore Caye Resort will generate roughly US $200 million in revenue over the course of 20 years. What does this mean for real estate in Belize? Buy now!
Belize has only recently hit the mainstream real estate radar for those in North America, so it is still an opportune time to scoop up a piece of beachfront paradise at a reasonable price. Real estate analysts are predicting that with the continued media exposure development of luxury properties including the Blackadore Caye Resort, the Marriott Residences on Ambergris Caye, and a proposed Four Seasons resort on Caye Chapel, that real estate prices in Belize are set to soar as the celebrities and other wealthy individuals purchase plots of land throughout the country.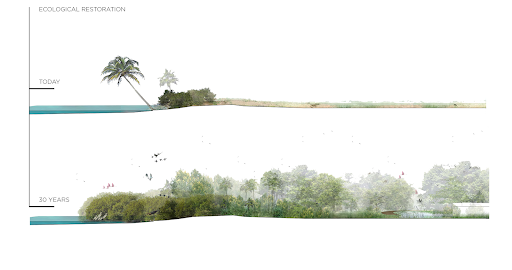 Proposed Ecological Restoration
--
Belize has recently been featured in many high-end publications, including Vogue Magazine, Architectural Digest, and National Geographic, as well as popular news media outlets including CNBC, ABC and Bloomberg, as a not to miss, top travel destination for 2018 and beyond. Belize's biodiversity and history offer something for everyone to enjoy.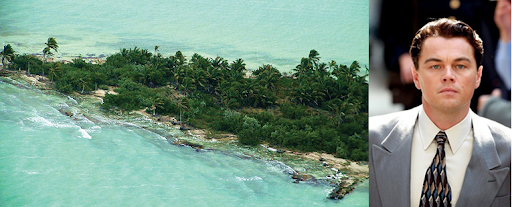 Blackadore Caye and Owner, Leonardo DiCaprio
If you are interested in owning land in Belize, now is the time to act. Contact us directly for to learn more about owning your own piece of paradise on Ambergris Caye.

ECI Development delivers affordable luxury residence and resort communities in Central America, providing our clients with various premier lifestyle options from the Caribbean to the Pacific. ECI delivers inspired residences for adventurous souls.
Coupled with over 20 years of inherent corporate social responsibility in the communities where we work, ECI Development is building a sustainable business that is going to be around for the next 100+ years.