A dubious myth you will hear people spreading these days, as workplace cooler talk for example, is about how the dream of leaving behind the north American lifestyle for an easy island life in the Caribbean is now, for most, just a dream –way more expensive than most people realize, and that we should keep dreaming if that's our aspiration. Well, as much as that coworker might not want to admit it, he's just plain wrong, and so is anyone else who might try to convince you that the cost of island life is too high for mid-range earners who are either retiring or looking to start a new chapter in their lives in a tropical environment.
In fact, the myth of the cost of island living is an overstated generalization of "island life" in the Caribbean. Many island nations in the region have entirely different social, economic, and cultural norms from one another. Correspondingly, many of the islands here belong to different treaties and trade organizations, which can have extensive influence over the costs of goods and services that require import and export. Finally, tourism is an economic pillar that supports the region, and is a growing and considerable factor when examining lifestyle options and their associated costs.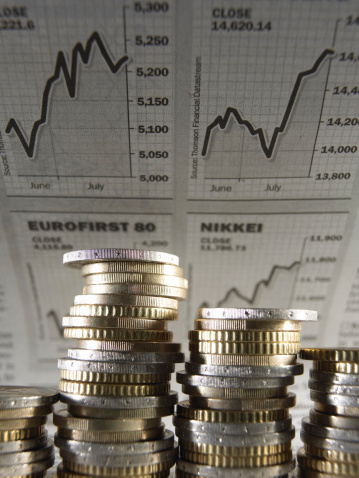 Ambergris Caye, Belize offers an escape from mythically high cost of living. The comforts of home are all here on this laid-back beachfront isle, located just a few hours' flight from several U.S. cities. Needless to say, the expatriate population here speaks to this for themselves just by being here, living in Belize.
In fact, as US News Money Report states, "Ambergris Caye is not one of the world's cheapest places to retire. A reasonable budget for two would be USD $3,000 per month, including $800 to $1,000 for rent. You could buy a two-bedroom, two-bath condo on the island for less than $200,000, or you could spend multiples of that."
These figures are accurate, but also leave a lot to the imagination. Just what exactly comes at this price, you may find yourself asking. The truth is that some things are slightly greater in cost on the island than they are elsewhere. The reason why is not unique to Ambergris Caye. Anywhere in the Caribbean will have various imported goods whose prices reflect regional availability.
Buying fresh, local produce and seafood is just one example of how to both improve the quality of the food in your diet and also save on your cost of living in Belize. Most everyone here enjoys the beaches and the Caribbean Sea as their greatest assets of life, and so it goes anything that relies on or comes from the sea tends to be affordable to the average consumer. The average consumer here, however, is spending less than USD $3,000 a month.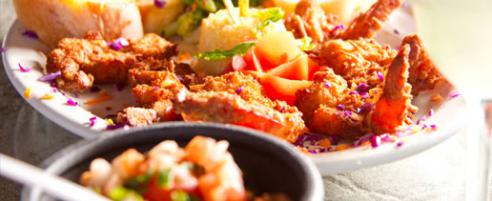 Part of the reason life stays affordable here is because of the genuine interest in Belize to keep the way of life authentic. US News covers this topic as well, stating, "At home on Ambergris, you could enjoy the reef, warm waters, abundant sunshine and all the other benefits of life in the Caribbean, without the trappings that sometimes go along with it. Ambergris Caye has no international fast food franchises, no U.S. clothing store outlets and no Cancun-esque or Caribbean-themed anything. Ambergris is welcoming, but unwilling to sell out. What you get on Ambergris is real-deal Caribbean, the thing all those themed restaurants are mimicking."
So, if you think life on Ambergris Caye is out of your price range because of the excessively high import fees and other cost of living factors, you must not have spent much time here. Even a short visit can paint a much better picture than any amount of research done from home. Due diligence is something that ECI advises when investigating a new real estate market. By travelling to the destination in person, and spending time in the environment for yourself, you learn things firsthand, and can therefore make our own assessments of lifestyle, community, and cost of living.
Ambergris Caye offers the best location for investors and second home buyers seeking ownership of valuable beachfront condos in an affordable Caribbean environment. To do your due diligence and pay us a visit, check out the link here.