Ambergris Caye is the most popular destination in Belize, and the top destination in Central America. 20% of all Belize's hotels, a staple of its explosive tourism market, are located on the island. That number is steadily rising due to the country's overwhelming beauty and worldwide popularity. Trip Advisor has recently named Ambergris Caye the favorite destination in the region.
Additionally, after a record setting year in 2015, the first quarter of 2016 saw even more records broken for overnight arrivals. One of Ambergris Caye's best features is the ease of arriving here. Two major airlines added flights to Belize City's international airport last year to keep up with demand. Cruise ships are bringing another population of tourists altogether.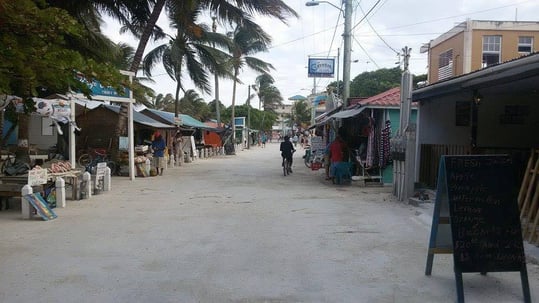 Ambergris Caye is the most developed tourist destination in the country, offering a wide selection of fine cuisine and a seemingly unending variety of seafaring adventure, exciting nightlife, and lively festivals and holiday celebrations. It is not the only destination thriving from its own popularity, however. Just a thirty-minute water taxi ride from Ambergris Caye is the next most popular spot along the northern reef, Caye Caulker.
Though it has fewer modern amenities, and certainly less development, Caye Caulker is experiencing a little boom all its own. This basically means a slower but also steady rise in visitation. Since it is so close, getting to Caye Caulker from Ambergris Caye is easy. This much smaller island is seeing a wave of crossover traffic of visitors to and from Ambergris Caye.
The best part about Caye Caulker is that you can ride over from Ambergris Caye in the morning and be back in time for dinner. Step off the water taxi and wander the sandy, low-traffic streets while leisurely browsing the souvenirs on the beach. The island can basically be traversed on foot in under an hour, and that's at an easy pace.
Enjoy the quiet, sand-floored restaurants. Go for a swim in 'the split,' a channel left by a hurricane that actually cuts the island in two. Relax the day away, and simply step on the boat in the evening, and you'll be back to San Pedro in a half hour.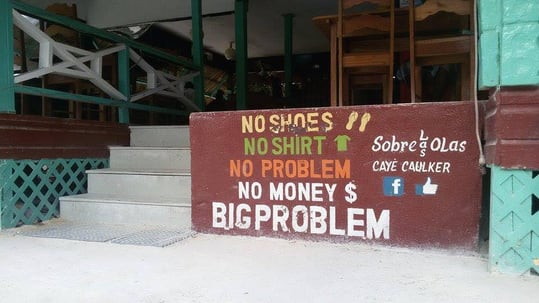 Overall, Caye Caulker offers much of the same of what you will find on Ambergris Caye, except actually, less of it. The island does have a few very small hotels, but there's no comparison to the high-quality, modern accommodations on Ambergris Caye.
Nightlife on Caye Caulker is less of an attraction than it is on Ambergris Caye as well. There is a growing population of retired or expat Americans, Canadians, or Europeans who call Ambergris Caye home. For them, Caye Caulker is quite literally the island next door. It's a place they can go to 'leave home' for a little while, even though it isn't very far.
When you're on your due diligence visit to Ambergris Caye, and want to experience a bit of local 'island-hopping' fun, just head to the island next door. For your stay on Ambergris Caye, check out our unbeatable specials here!