As the new year unfolds and the cold temperatures set in, it's the perfect time to visit tropical Belize. Balmy sunrises and vibrant sunsets await you each day as the country slips into her 'springtime' seasonal attire. Temperatures are often in the moderate 80s, and blue skies abound. Even rainfall schedules itself in early morning or late evening, leaving your days wide open to sunshine and fun.
As the months roll on, temperatures rise as well, bringing with it verdant months full of promise and adventure. Migratory birds still hover about, wildlife is in peak season, and so are the native fruits and flowers. Belize is reborn and ready to welcome you to enjoy her bounty. Whatever your tropical dreams are, here are 8 amazing reasons to make Belize your next destination.
Belize Barrier Reef
Home to the second largest barrier reef in the world, and the largest in the western hemisphere, Belize boasts a 190-mile long stretch of coral reef splendor that houses an incredible variety of marine life. This Mesoamerican Barrier Reef system is also considered Belize's natural protector during tropical storms and hurricanes.
Her unparalleled beauty and diversity makes her a top destination for scuba divers seeking to explore the depths of the ocean. Nothing beats the rush of blowing bubbles and looking up to see sharks, sea turtles, rays and more above. Walls, pinnacles and reef flats provide endless enjoyment, and even if one only chooses to snorkel, the views are astounding.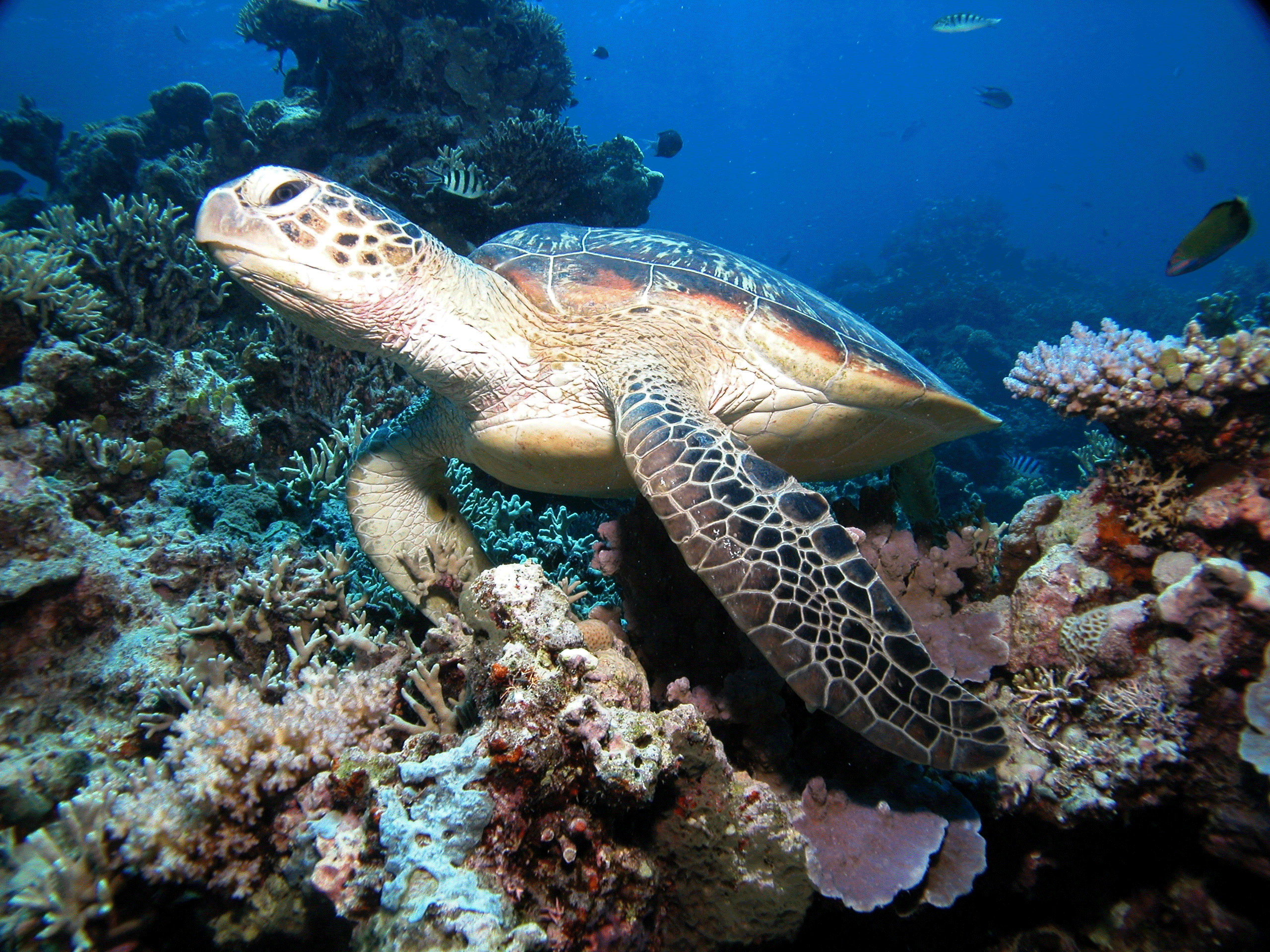 Salt Water Flats
In keeping with the marine theme, one cannot ignore the call of saltwater fly fishing fun to be had in Belize. Anglers seeking that grand slam are almost guaranteed success on day one. Guides who have been eyeing the sudden glint of a quick permit will point out the best spots to land said permit, bonefish and then it's to fight that tarpon for the ultimate 1-2-3. Fishing lodges make the experience seamless, and your fishing stories can get updated on the daily.
Maya Archaeological Sites
Belize boasts a rich cultural diversity, celebrating her people by honoring their contribution in the country. With their commanding stone structures towering tall throughout the country, the ancient Maya certainly left their mark. One can even say they are witnessing history being unearthed - as happened to a few lucky visitors in the Nim Li Punit temple in Toledo in 2015! Archaeologists continue to excavate and study the various sites around the country, their stories connecting the many tribes from past centuries, revealing a colorful history of what was once a great empire. One can walk up the structures, or go down into the various dark chambers and imagine how it was once. Don't pass up the opportunity for at least one Maya temple visit.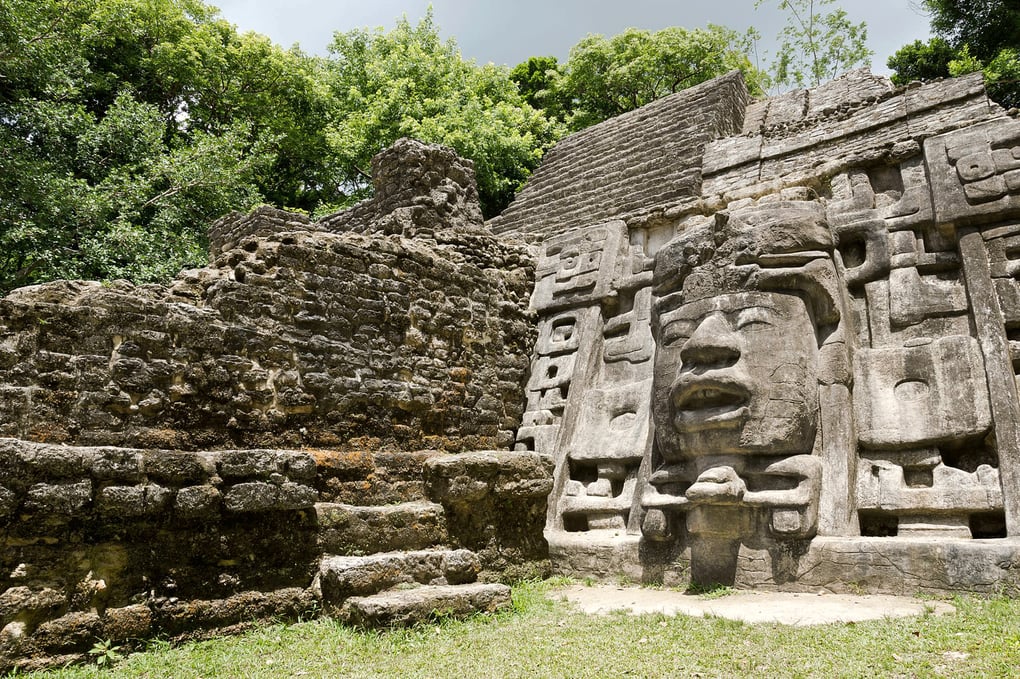 Incredible Cave Systems
While the Maya are primarily known for their tall, sprawling temples, they also commandeer some attention in the cave systems of Belize as well. With the beliefs that caves are the gateway to the underworld (Xibalba), our ancient Maya held a variety of rituals and ceremonies inside these dark hallows.
The most famous of the caves in Belize is Actun Tunich'il Muknal (Cave of the Crystal Sepulchre). Also known as the ATM caves, this is a must-do if you consider yourself an adventurer! A 2-hour jungle hike leads to a swim to the entrance, wherein you wade till you begin climbing a maze of dry chambers to the main attraction. This sacrificial hall is most famous for its over 1400 artefacts and sacrificial human remains, including the 'Crystal Maiden' - an intact skeleton of a young Maya woman covered in calcium carbonate that sparkles in light.
Abundant Wildlife
Maybe furred, feathery, live creatures are more to your liking. Well Belize has those too, and in abundance! With over 40% of the country under legal protected area status, animals such as the tapirs, wildcats, birds, monkeys are able to enjoy their natural habitat, providing exciting viewing opportunities for visitors during hikes and tours. Belize is actually the first country with a jaguar preserve, allowing for these magnificent cats to roam undisturbed in the Cockscomb Basin Wildlife Sanctuary in the southern Stann Creek District. Hikes, tours and even overnight stays in this preserve can happen for you!
If you prefer to see the wildlife a little closer but with extra safety, the Belize Zoo is a fantastic way to do so. Aptly known as the 'Best Little Zoo in the world', the Belize Zoo houses over 200 animals of about 45 native species, and spans 29 acres of tropical savannah. Sleepy ocelots and a sunbathing jaguar or two are not unexpected, and cheeky monkeys will swing close by as you take a leisurely tour through the grounds. Recent upgrades have ensured that the zoo is wheelchair accessible too!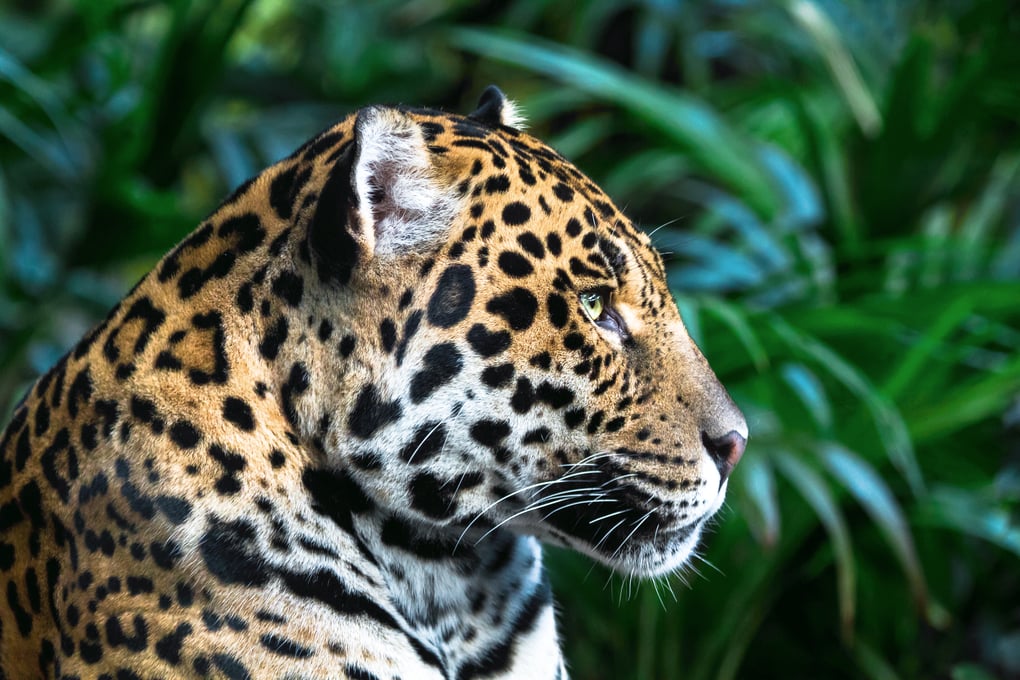 Tasty Cuisine
You could spend a week in Belize, and never cover the variety of foods its people enjoy. As varied as the country's culture and ethnicities are, so is its cuisine. Of course, the staple ingredients consumed from north to south are rice and beans. The classic Belizean rice and beans is a fluffy rice steamed in cooked red kidney beans and coconut milk, topped with a stewed meat (mostly chicken). Purists will demand potato salad and fried plantains on the side, with a charred habanero sauce for spice. It is a heavenly, hearty meal that will give you energy to tackle the day's adventures for sure. However, you would be doing a disservice to your taste buds by only consuming this!
Expand your knowledge of Belizean flavors and dig into the rich tamales, salbutes, panades, street tacos, pork pibil, fresh fish, ceviches, ducunu, cohune cabbage, escabeche, game meat, meat pies, handmade flour tortillas, coconut or fresh lime tarts and pies, Maya chocolates, sweet potato puddings, cassava plastic, hudut, relleno, chirmole...we could go on and on. The point is, Belize shows her love through food, and we have an abundance of it. Taste and enjoy, wash it down with fresh squeezed fruit juices and you start all over with the next meal.
The Great Blue Hole
It is an icon: an almost perfect circular, deep blue spot in the middle of a vast ocean with its distinctive ring. The Great Blue Hole is one of the main attractions of the country, drawing divers worldwide to explore this great sinkhole. Over 400 feet deep and over 1,000 feet in diameter, its exploration possibilities are endless. Experienced divers take the expedition down its depths seriously - sharks notwithstanding - taking the plunge to see what explorers of before have witnessed in awe.
What it lacks in marine life diversity, it makes up for in stalactites and stalagmites, its history as a collapsed cave etched within. A UNESCO World Heritage Site since 1996, this 'cave' forms part of the Lighthouse Reef Atoll, and no visit to the Blue Hole is complete without a visit to the general area.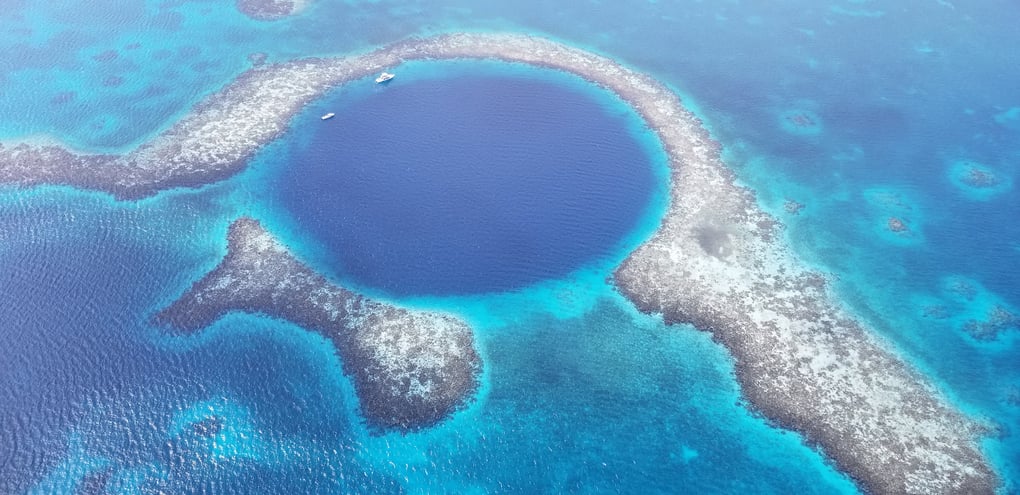 Geography
Though she is but little, she is mighty - mighty beautiful that is! Imagine zipping through treetops and climbing ancient archaeological sites during the day, then catching a warm island sunset with cocktails in hand, toes in the sand?! Belize offers the best of both worlds in an easy, accessible way. Island visitors can take a day tour that will showcase jungle and history throughout the day, then return to the tropical isle to end the day in style.