Only a quick, 2-hour flight from Houston, Miami and a mere 3 hours from Atlanta, Belize is the Eastern neighbor to Mexico and Guatemala on the coast of the Caribbean Sea. At 8,867 square miles, or 174 miles long by 68 miles wide, it is one of the tiniest countries on earth. It may be compared to the size of the state of New Hampshire. Belize has some of the best scuba diving in the world, with the second longest barrier reef in the world as well as hundreds of small tropical islands, known as cayes (pronounced KEYS). It is full of ancient Mayan ruins, tropical rainforests, and even some small mountains.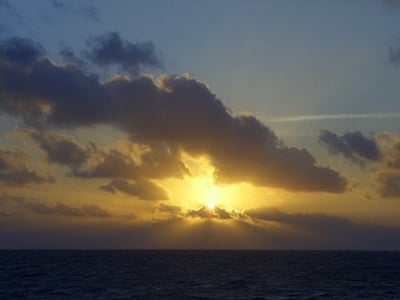 Why Belize?

Undiscovered Beauty
The beauty of Belize is still relatively unknown making it Mother Nature's best kept secret. 40% of the country contains protected wildlife reserves and national parks. As a result, there is an increasing abundance of ecotourism due to the protected parts of the country. Zip lining, horseback riding, and cave tubing are among the many excursions you can take to see the country's vast beauty.
The Belize Barrier Reef is the largest in the western hemisphere. In efforts to conserve the eco-system and protect the sea life, many marine reserves have been established. The flawless turquoise waters make this country one of the best diving and snorkeling locations in the world. Of course, fishing has long been a popular attraction as well.
Language

Belize is the only country in Central America where the official language is English. Spanish and Creole are also widely spoken.

Access

The past 5 years has seen a great increase in the number of direct flights from the U.S. and Canada so this secluded little country is no longer isolated. There are direct flights from eight U.S. cities and seasonally from two Canadian cities. Over 427,000 overnight visitors arrived in Belize in 2017. The numbers have continually increased every year since the tourism board began tracking the stats.
Political Stability

Belize gained its independence from Britain in 1981 and has since been operating as a commonwealth. The democratic political and parliamentary structure are familiar, comparable to that of Canada. The government is stable and has done a great job at ensuring both locals and foreigners have the same freedoms.
Financial

According to Numbeo.com which is a website that relies on reader contributions, the cost of living in Belize is 27.60% lower than in United States (data collected for all cities, rent is excluded). Furthermore, rent in Belize is 74.27% lower than in the United States.

Purchasing power is double that in the United States. The U.S. dollar has held to a 2:1 ratio.

Citizens and non-citizens possess the same property rights across Belize. Individual, joint, corporate, and trust ownership opportunities are available. There is no estate or capital gains tax. The ability to buy, sell, rent, or bequeath land within the established local laws, makes Belize an easy place to invest in and own real estate. Caye Bank offers all the services to help make your property purchase easy. Visit their website at cayebank.bz.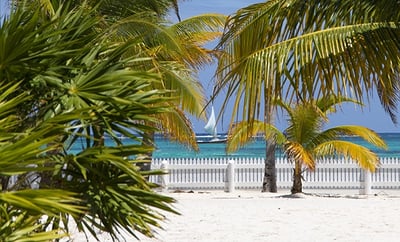 Retirement Program

The Qualified Retirement Program (QRP) is for people who are 45 years or older who would like to invest in and live in Belize either part-time or full-time. It allows for duty and tax breaks on bringing items such as a boat or vehicle into the country. It actually includes a small aircraft as well. For more information and guidance on the QRP program visit Georgetown Trust.

How about Taking a Familiarization Trip?

Whether you're seeking an investment opportunity or a personal vacation destination, come to Belize to explore the Barrier Reef and experience all the beauty under the sun that Belize has to offer. Contact us at reservations@grandbaymen.com for accommodations. Come join us on one of our Belize Discovery Tours (or what we like to call a "chill" weekend) and get more specialized guidance.
ECI Development delivers affordable luxury residence and resort communities in Central America, providing our clients with various premier lifestyle options from the Caribbean to the Pacific. ECI delivers inspired residences for adventurous souls.
Coupled with over 20 years of inherent corporate social responsibility in the communities where we work, ECI Development is building a sustainable business that is going to be around for the next 100+ years.