One of the biggest things that strikes people upon their first visit to the country of Belize is the abundance of fresh fruit, seafood, organic meats, and even wine. After a few more visits, or after spending an extended time here, people often notice that it's not just food and drink that are made and consumed here, but many parts of everyday life.
In a nation as small as Belize, but that is witnessing such growth and expansion, it is a modern marvel to be such high-rate producers and consumers of local natural resources. It is a point of pride in Belize that so much of what is grown here is ultimately consumed here. In doing so, the country provides an outstanding model of sustainability, especially for its relative age, size, and economic status.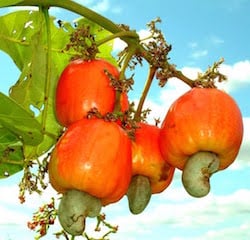 You can find an amazing variety of exotic fruits here in Belize. Locals enjoy these on a daily basis, often not even aware of what delicacies they are in other parts of the world. They are used in cooking or enjoyed as a fresh snack from local fruit stands. These include, mangoes, papayas, dragon fruit, pineapples, bananas, and plantains. Nuts are also a popular product, grown right here and sold hand to hand as a great source of protein and a crunchy snack. These include cashews, Brazil nuts, and walnuts.
The Caribbean Sea produces abundant amounts of seafood. Local fishermen haul in catches of shrimp, conch, mussels, clams, fish of all varieties, lobster, eel, and more year-round. This is why restaurants all over the island of Ambergris Caye have seafood dishes unlike anywhere else in the world. Most restaurants will even cook your sport fishing catches and serve them with a cold Belikin beer or Belizean rum punch.
Pork, chicken, and beef are all raised the good old-fashioned way here, on free-range farms in the open countryside. The meat is delicious and salacious and most Belizeans wouldn't eat the processed, frozen meat found in U.S. grocery stores if they could. Stewed chicken, a very popular dish, is cooked so that the tender, seasoned meat falls right off the bones. Pork chops and ribs are unlike any you will taste elsewhere in the world.
Cashews are also used to make Belizean cashew wine. This is a unique product to Belize and one that comes highly suggested to any first time visitor. The best way to enjoy it is to combine it in equal parts with another local favorite, Blackberry wine.
Coconut plays a huge role in everyday diets and is used in many ways. Coconut oil can be used for anything from cooking to skin care. Fresh coconuts grow everywhere along the beaches, where you can pick them, cut them open, and drink the water right out of the shell for a refreshing and nutrient-filled drink.
But again, for most the food is only the introduction to this style of sustainable production and consumption. Local hardwoods are hand-carved into elaborately detailed statues, bowls, and other decorative pieces. These popular souvenirs are unique, hand-made representations of the local dependence on natural resources. Furniture is another popular use for such hardwoods, which are used to create beautiful one-of-a-kind chairs, tables, and other pieces.
One of the more unique examples of how Belize uses what resources it produces to their greatest extent is the popularity of thatch roofing. Palms are cut and dried and layered into beautiful roofs for buildings of all sizes, creating an exotic island feel. It is an amazing example of how Belize grows its own prosperity, and maintains that prosperity for its own growth. To see how you can begin producing and consuming some prosperity of your own by investing in our latest project, click here.