Why, exactly, might someone want to bank in Belize? The following types of activities make it advantageous to have a Belizean bank account.
Belize is a top destination for those who want to:
1. Diversify their assets;
3. Vacation on beautiful Ambergris Caye;
4. Live more comfortably during their retirement years.
Let's look in more detail at some of the top reasons why banking in Belize is such a popular choice for retirees, residents, and investors alike.
No Language Barrier to Overcome
One of the worries many people have about banking overseas is the potential for a language barrier. After all, it might be confusing if you're dealing with financial matters in a foreign language. The good news is this won't be an issue for you in Belize.

The official language in Belize is English, (although Spanish and Kreole are widely spoken). English is the language of trade, finance, and tourism industries. When you communicate with staff at a bank in Belize, you can rest assured that you'll be able to understand them, and they will be able to understand you.

Removing any potential language barriers grants peace of mind, and it is one of the biggest reasons why many choose to bank in Belize as compared to other Central American destinations.
Local Currency is Pegged to the U.S. Dollar
Banking in a new currency certainly offers a lot of advantages, but it can also be unsettling. If you're new to the Belize Dollar, then it can mean there is a little mental currency conversion that goes on every time you head to the grocery store or look at the price of a meal in a restaurant.

The Belize Dollar is tied directly to the U.S. Dollar. Two Belize Dollars equals one U.S. Dollar. This doesn't change, which means that your purchasing power in Belize will remain constant when compared to your purchasing power in other South American countries.
Global Ease and Convenience of Banking in Belize
Those new to the world of international banking often approach it with caution and concern. The reality is that banking in Belize is akin to banking domestically in Canada or the United States.

Opening a Belize bank account is easier and faster than most people expect. You can quickly set up an account online, with the ability to bank online or use local ATMs. Although you'll have to confirm your identity and your address, the process is straightforward.

Best of all, you can access your bank account from anywhere in the world. Even if you're not in Belize full-time, you can access funds, transfer money, view account balances, and more.
Variety of Banking and Investment Options
Setting up checking and savings accounts aren't your only options for banking in Belize. There are plenty of other opportunities to explore a wide range of banking and investment options.

Belize is the perfect location to establish a new business or begin your estate planning strategy. There are opportunities for low-risk, high-risk, and long-term investments depending on what you want and need for your financial security today and in the future. From mutual funds to retirement accounts and everything in between, banking in Belize provides you with numerous options for diversifying your assets.
Greater Asset Protection
Better asset protection is another reason to bank in Belize. Wherever you happen to live or work, your assets deserve to be secure. Unfortunately, some individuals are targets specifically because of their wealth. Frivolous lawsuits can go from being nuisances to financially devastating if your assets aren't protected.

Belize has established strong asset protection laws to help secure your hard-earned wealth. These laws promise peace of mind not just for you, but also for your loved ones and dependents.
Cultural and Government Stability
One of the common misconceptions about banking overseas is that it carries a lot of risks. The truth is that the risk levels involved depend heavily on the jurisdiction or location where you plan to have a bank account. In Belize, stability is king.

The nation of Belize boasts a stable and democratic government, and there are no indications of that changing. As a result, the local banking system and the economy are both stable. If you're worried about stability, as you should be, then banking in Belize is one of your safest options.
Diversification Options for Financial Assets
One of the first things any financial expert will tell you is that diversification is key. No one should keep all their wealth in one bank account, one type of stock, or one country.

To diversify your holdings, you should spread them across more than one banking system or single type of investment. Banking in Belize is one of the easiest ways to quickly and effectively increase diversification, which in turn reduces your financial vulnerability.

There are undoubtedly many reasons to bank in Belize, including dealing with trusted advisors and award-winning financial institutions like Caye International Bank. Whether you're investing in Belize or planning to move to Ambergris Caye for retirement, opening an account with a Belizean bank should be at the top of your to-do list.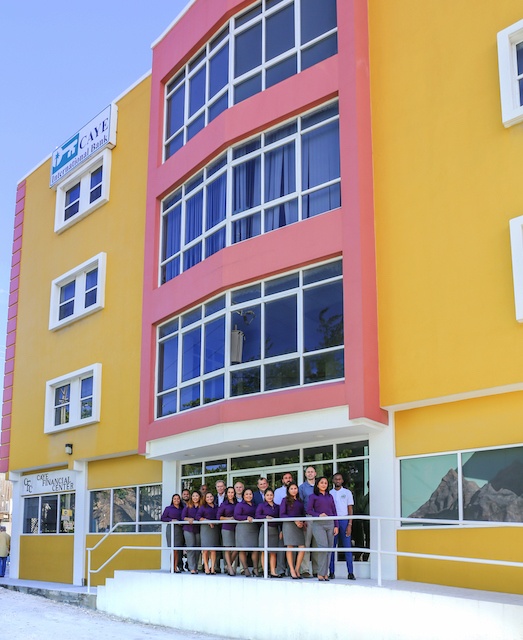 Caye International Bank - Ready to serve you
ECI Development delivers affordable luxury residence and resort communities in Central America, providing our clients with various premier lifestyle options from the Caribbean to the Pacific. ECI delivers inspired residences for adventurous souls.
Coupled with over 20 years of inherent corporate social responsibility in the communities where we work, ECI Development is building a sustainable business that is going to be around for the next 100+ years.