For years, Belize has been a quietly growing lower-income Latin American nation. The United Nations Statistics Division classifies it as an SIDC, or Small Island Developing State. The label is fitting to Belize, a country which has hundreds of small islands that are certainly growing.
A large portion of that growth is attributable to tourism, but Belize is also quickly becoming a popular destination for retirees, second home buyers, and investors alike. Home to a wealth of new experiences for both casual tourists and adventurous thrill seekers, Ambergris Caye's laid-back, island life and exciting outdoor adventure opportunities mean everyone can find something to love about 'La Isla Bonita.'
The most popular advantage for English-speaking visitors to this beautiful community is that English is widely spoken. In fact, it is the official language of Belize.
If you're one of the millions who are curious about Latin America, but perhaps haven't used Spanish in a few years or never at all, it's easy to communicate using only English in Belize. Explore San Pedro Town, the only town and economic hub of Ambergris Caye, and you will find that the majority of locals commonly speak English, but Spanish is also widely accepted. In fact, for those looking to gently improve their Spanish, you can try out your vocabulary here worry-free, because mistakes can be easily corrected in English.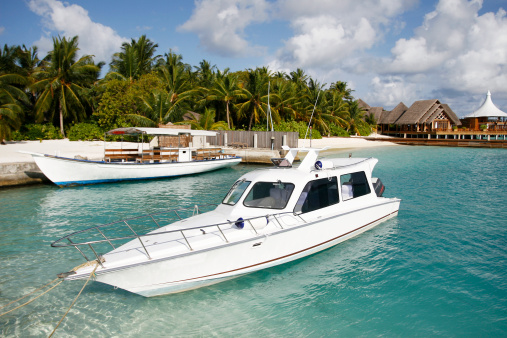 If you love delicious meals, San Pedro's collection of restaurants are alone worth a visit. With emphases on presentation all around, expect some of the tastiest seafood and freshest, organic meats and vegetables you have ever tasted. From high-end formal dining in a candlelit bungalow, to more casual and comfortable seafood restaurants right on the water, you could spend a while getting to know the menus on the island.
A popular lunch dish that can be bought for around BZ$10 is chicken or fish with rice and beans and coleslaw. The fish and chicken is fresh and seasoned to perfection. Rice and beans is a staple of Belizean cuisine –always made right, and the slaw is crunchy and delicious –way better than anything you're going to find in the supermarket at home
After your daytime meals, be sure to check out the thriving nightlife of beach bars, sports bars, dance clubs, and live music. Take a short walk through town on any given weeknight to find specials and unique, quirky bar games. Many bars have karaoke or live bands playing favorites and fun island songs. Not sure what to do? Ask your bartender. Most residents can tell you all the best things about Ambergris Caye, including what is happening when, and exactly how to get there.
Belize has outstanding water attractions. Rent jet skis, take a guided fishing tour, head on a snorkel excursion, or explore the world-class diving opportunities that have the tendency to bring enthusiasts on extended stays throughout the year.
The SCUBA diving and snorkeling are unparalleled along the coast of Belize, and Ambergris Caye is the perfect location for quick and easy access. You can dive all morning in the vast, amazingly pristine waters surrounding the Belize Barrier Reef, see incredible corals and aquatic wildlife, and then meet friends at the bar for lunch with no problem.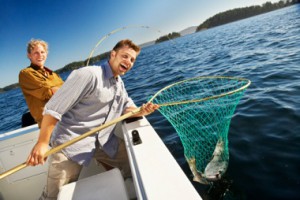 A half day of fishing can cost as little as US$200 –that should include being picked up by boat, gas, bait, snacks and drinks, being guided by locals with incredible knowledge of the waters and how to land the many types of fish, and the excitement of bite after bite on your line. Some guides will even fillet and cook your catch for you when the day is over, as will many restaurants on the island.
Many of these activities can be arranged on a walk along the beach by stopping into the tour and rental offices that dot the shore, or by inquiring with the many resorts on the island.
Belize's official exchange rate with the U.S. Dollar is 2:1. This is ideal for tourists because American cash spends easily, and though you will receive Belizean change, a quick figuring is all that is needed to ensure the exchange is correct. Nearly all prices advertised on the island are in Belize Dollars, unless otherwise stated.
Another extremely popular service you will find on Ambergris Caye is golf cart rental. There are several rental offices around the island, and many will provide everything from a 1-hour rental to six month rentals. Carts are the number one transportation option on the island, and very easy to operate. Whether you want to explore for the day, or you need dependable transportation to the grocery store or your favorite restaurant, there are deals to be found for your needs.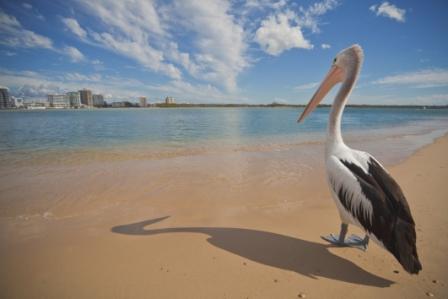 Many of the retirees and other expats here enjoy these and other top-rated amenities available on the "#1 Island in the World", such as San Pedro Fitness Club, the newly refurbished fitness center with the biggest, most amazing pool on the island.
Above all, Ambergris Caye and Belize in general are overwhelmingly friendly places. Strangers greet you with a smile and a wave. Spend some time here and you will find yourself immersed in an international community of friends and neighbors enjoying life on island time, which is another one of the best things about Ambergris Caye.
This lifestyle is driving people here like never before, and that's no mistake. If you're interested in learning more about life at Grand Baymen, located right in the heart of this magical island, click here, and see for yourself one of the true best things about Ambergris Caye and how you can be a part of this growing community.