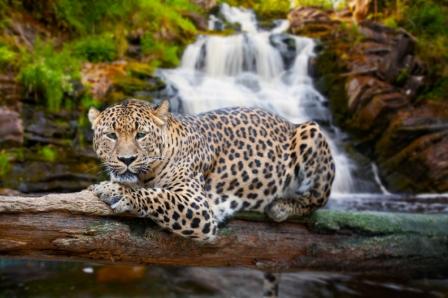 Whether you're staying at the Grand Baymen for a few nights or a few months, you won't have any trouble finding incredible ways to pass the time onsite. When you're not reveling in the world-class amenities onsite or kicking back on the stunning beaches of Ambergris Caye, you might want to set off on a day trip.
These four fantastic ideas give you an inside look at all that Belize has to offer, and you can still be back for a memorable dinner at the Grand Baymen each night.
1. Tour Ancient Mayan Ruins in Belize
If you really want to experience the culture and heritage of Belize while you're staying at the Grand Baymen, plan a day trip that visits one of the many ancient Mayan ruins in the area. Xunantunich, which is just an hour outside of Belize City, means stone woman in English.
Xunantunich is at least 1,400 years old, and it was a significant site for the Mayan people as well as a top tourism destination today. Other fascinating Mayan ruins to plan a day trip around could include Cahal Pech, Altun Ha or El Castillo.
2. Befriend Animals at the Belize Zoo
Just outside of Belize City on the Western Highway you'll find the Belize Zoo, which is definitely a fantastic way for traveling families to spend the day in Belize. Occupying more than 29 acres, the facility is home to more than 150 animals, all of which are native to Belize.
All of the animals were either rescued from hostile living environments, born in captivity or orphaned, and the care they receive at the Belize Zoo is truly what keeps them alive. Children and adults alike can enjoy seeing birds, reptiles and mammals like the jaguar, ocelot and howler monkey, just to name a few.
3. Zip Line Thrills Through the Tree Canopy
If your idea of the perfect day trip from the Grand Baymen involves lot of adrenaline, then a zip-lining tour through the jungle might be the perfect fit. These zip line courses are set up with multiple platforms in the tree canopy, many at an elevation as high as 85 feet.
You'll strap into a secure harness, don the appropriate protective gear and then sail through the trees. This affords travelers amazing views of Belize as well as a chance to spot the local wildlife in their natural habitat.
4. Foodie Tours in Belize City
If you're staying at the Grand Baymen and you want to head into Belize City for a taste of the culture, consider a foodie tour.
Sample stops could include a tasting at a local rum distillery, a stroll through the farmer's market, a taste of fry jacks from local vendors, a cool glass of coconut water as a halfway refreshment or a the chance to watch local woman craft tortillas as it moves from whole corn to ground corn to the masa, or dough.
From the Grand Baymen, all of Belize is at your doorstep. One of these fun day trips can be the ultimate way to explore the country.
Learn more about living, retiring, or vacationing in Belize.