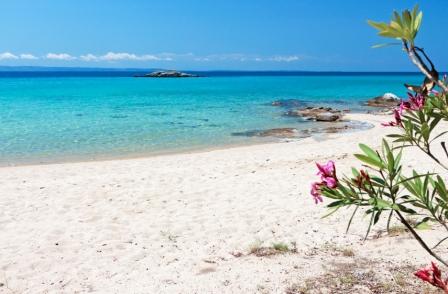 The secret is already out that Belize is a world-class place to visit on vacation. Travelers from all around the globe flock to Belize in order to soak in the beauty of its beaches, the lush greenery of its jungles, the historic significance of its ancient Mayan ruins and the magnificence of its coral reefs.
As more and more people get the chance to see Belize's beauty first hand, there is also an increasing number who are deciding to call Belize their home. Find out why living in Belize is truly paradise on Earth.
Unparalleled Tropical Weather
One of the definite perks of living in Belize is having incredible weather throughout the year. Although there are pronounced wet and dry seasons as well as variations between the interior climate and the climate along the coast, Belize boasts amazing warm temperatures every month of the year.
When your friends and family are complaining about yet another chilly and snowy winter, you'll be kicking back and enjoying a drink outdoors in the sun.
Affordable Cost of Living
Whatever the cost, there would be people who choose to live in Belize simply because of the extraordinary natural beauty and vibrant culture. However, the affordable cost of living means that just about anyone can make the transition to living in Belize.
Real estate is more affordable than in much of the United States or Europe, and things like eating out in restaurants or shopping at the grocery store are also far cheaper. When you move to Belize, your quality of life could improve as well as your living conditions, but your budget doesn't have to.
Great Events Throughout the Year
Another great reason to call Belize home is because of the annual events that draw in big crowds made up of locals as well as travelers. These events revolve around food, music, culture and more, and they are a fun way to meet new people and experience what makes Belize so fantastic.
Top annual events to participate in might be the San Pedro Lobster Fest, the San Jose Succotz Festival and the International Costa Maya Festival.
Welcoming Residents and Charming Neighborhoods
The people of Belize are exceptionally friendly and welcoming, which makes it easy to transition to life in the Central American nation. Whether you live in the city or on the shores of an island like Ambergris Caye, you can expect a blend of locals and expats from around the world that make Belize an inviting place to visit or live.
Modern Amenities and all the Comforts of Home
Despite Belize boasting pristine landscape and plenty of undeveloped land, the country boasts all the modern amenities that residents could want.
Whether you want to ensure you'll get wireless Internet, access to top notch medical hospitals, secure banking institutions, frequent international flights from the airport or just imported groceries that you can't live without, you can get it all in Belize.
For paradise on Earth and a place to call home that won't break your budget, consider the stunning properties of Grand Baymen on Ambergris Caye, Belize. Find out more.