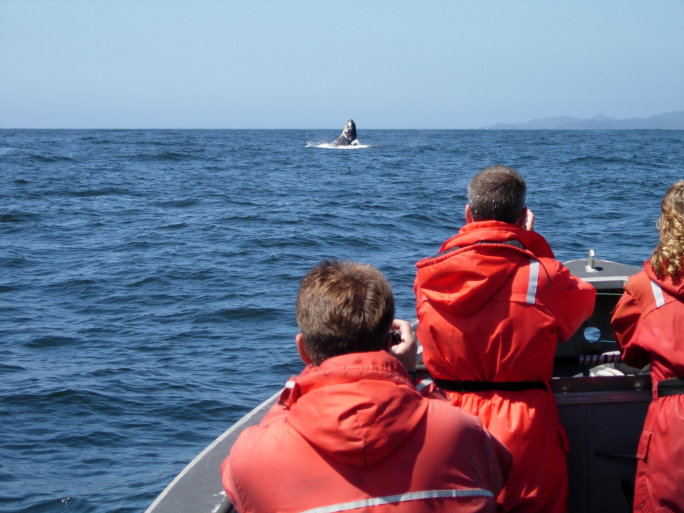 There is no shortage of amazing things to do while on Ambergris Caye. Whether your idea of fun involves snorkeling right off the coast, deep-sea fishing closer to the Belize Barrier Reef, dancing to live bands in San Pedro or indulging in world-class cuisine, this diverse island off the coast of Belize truly does have it all.
One thing it has that you might not expect, however, is whale watching. Find out why whales are tied closely to the local culture on Ambergris Caye as well as how you can spot them up close on a whale watching tour.
The Connection Between Whales and Ambergris Caye
Many people are shocked to discover that the island of Ambergris Caye has been connected with whales since as far back as the 17th century. At that time, British pirates were exploring the Caribbean in search of valuable resources, and many ships turned a profit by logging along the coastlines or whaling.
Pirates gravitated toward Ambergris Caye as a scenic and safe place to stay in between trips, and it was even used as a place to store valuables.
While in Ambergris Caye, these enterprising British pirates discovered a sperm whale byproduct that was waxy, flammable and valuable. Called ambergris, this substance was important enough to name the island after.
While the Ambergris Caye of today might be known for its stunning beaches and laid-back lifestyle, just a few hundred years ago its strongest association was whales.
Pet Whale Sharks in Shark Ray Alley
Shark Ray Alley is a hotspot for snorkeling and curious travelers who want to get up close and personal with whale sharks and sting rays. Believe it or not, a guided tour can actually bring you right up to these majestic creatures. If you're lucky, you can swim alongside them while they feed, or you could even pet them from the boat.
Whale sharks are the largest animals in the world, but they feed on krill through a filtration system and won't bite! Shark Ray Alley was the place where local fishermen cleaned their catch at the end of the day, which meant that sharks were naturally attracted to the area. Today, expert guides can help you make the most of these animals in a safe and unforgettable way.
Planning Whale Watching Tours from Ambergris Caye
If you're interested in spotting the largest whale sharks that frequent the waters around Ambergris Caye, you'll want to book a whale watching tour that heads out to the depths of the Belize Barrier Reef. While it may be possible to spot whales throughout the year, your best chances are in the spring and summer.
Because of their feeding patterns, they come to the area to feed in the week following a full moon. Plan ahead and look at a lunar calendar when booking your whale watching adventure to make the most of your time on Ambergris Caye, and be prepared for an early start on the day itself.
Whale watching is a truly amazing way to spend your time while visiting or living on the beautiful island of Ambergris Caye, Belize. Discover your opportunities to live or vacation on this island of paradise.