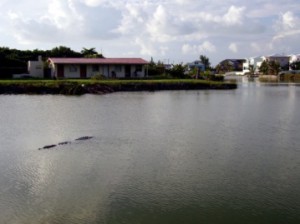 If you are considering making Ambergris Caye your home, the infrastructure is continually improving, making it a popular place with retirees.
This is an English-speaking country with a sub-tropical climate year round. Additionally, an investor has easy access to purchasing land for the development and construction of a retirement home.
There is a Qualified Retirement Person Program that has been especially developed for North American citizens, which means people only need to spend one month each year in Belize, be at least 45 years of age, with just $2,000 of annual income or pension to qualify. Retirees may also bring in up to $15,000 worth of personal goods tax-free. Additionally, any foreign earned income is excluded from Belizean tax.
Infrastructure on Ambergris Caye
Utilities are in place as the government has worked to develop them over the past several years. There is no concern in San Pedro Town and surrounding developments located near the town concerning:
Electricity – San Pedro Town has the BEL Line with outlying communities providing their own electricity
Telephones – Belize Phone Company is the main service provider and cellphone service is available
Clean water – Cisterns can provide a primary or secondary source of water, and there is a reverse osmosis water treatment system in San Pedro Town
Wastewater systems – Septic tanks and contained wastewater systems are available
Computer connection – A DSL line is available in San Pedro Town
International air travel is available through American Airlines, Continental Airlines and TACA from several sites throughout the United States and from San Salvador, El Salvador. These flights arrive at the Samuel Goldson International Airport near Police City. A 20-minute local flight will bring you directly to San Pedro Town.
There are many small villages and resorts, but San Pedro Town is the largest settlement on Ambergris Caye. While this is a narrow island there is a road that extends from San Pedro town to the southern tip of the island, which is approximately 8 to 10 miles long.
The island is well known for its barefoot-friendly sandy streets, which are certainly very functional in the dry seasons. Paving the primary streets within San Pedro town and other nearby small villages has been a priority over the last several years.
Shopping on Ambergris Caye
Several grocery stores are available on the island along with smaller shops that sell specialty fruits, vegetables and meat. Common staples are priced the same as you would find at home. One of the excellent aspects of living on this island is the population tends to eat in a healthy fashion. Residents have the pleasure of eating fresh fish caught daily along with locally grown fruits and vegetables.