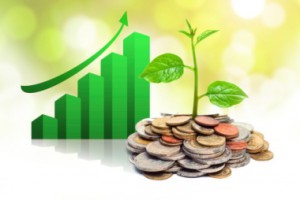 Before retiring in Belize or making any big investment in the country, individuals may want to get a better understanding of the country's business and economic strength. The country has a vibrant economy that is on the upswing. The following are just a few of the ways that the business and economy in Belize is strengthening.
Increasing Rates of Tourism
One of the biggest reasons that the economy of Belize is improving has to do with the increasing rates of tourism within the country. Not only are there more tourists visiting Belize, the people that do visit are staying for longer and spending more money within the country. This adds money to the economy and helps hotels, restaurants and shops to profit.
Foreign Investments
Another significant boost to the economy of Belize is the amount of foreign investments in the country. Investors from around the world are eager to place their money into local banks, many of which offer tax and privacy advantages.
In addition, Belize offers great perks to foreign investors, just one of which is the reduction or elimination of capital gains taxes. Investors profit through this arrangement, and local banks enjoy having extra capital that helps improve the local businesses and the economic state of the country as a whole.
Real Estate Development
Thanks to the natural scenic beauty and incredible climate in Belize, there are lots of tourists and retirees coming to the country. To house all of these long- and short-term visitors, plots of land are rapidly turning into hotels, beachfront homes and vacation rentals.
The real estate investors, construction companies and subcontractors all stand to benefit from this development. In turn, the available accommodation may encourage more people to invest in property in the area and spend more money on longer visits to the country.
Government Investments in Local Infrastructure
It is important not to forget about the government's role in the rise of business and economy in Belize. The government has pledged to invest millions of dollars into the infrastructure of Belize, which goes a long way in helping the economy. At the most basic level, creating improvements like advanced telecommunications and better roads means more jobs for locals and more money in circulation.
It also encourages visitors to come to Belize thanks to greater comfort and security. Better roads and airports, more reliable electricity, available Internet and more can encourage higher-budget visitors to spend time in Belize and to spend money in the country.
No investment is ever a sure thing, but putting money into the economy of Belize is often considered to be a smart move. Although property prices are still inexpensive today, government investments, foreign investments and real estate development all work to improve the economy further. Click here to learn more about potential investments in Belize.