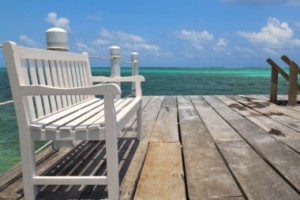 There are so many incredible reasons to visit Ambergris Caye, one of the finest locations in beautiful Belize. You really can't go wrong with a vacation or business excursion to this gorgeous island in one of the hottest tourist spots in Central America.
Whether you're into history, adventure, or just relaxation, there is something for you to do in this tropical wonderland.
Excursions for Everyone
There are just so many things that you can do here. For example, the abundance of incredible beaches provides endless opportunities not only to simply lay out and read but also for water sports like jet skiing, SCUBA diving, snorkeling, and countless other activities that will allow you to take advantage of the snow white sand and crystal clear water.
If you're more interested in learning about the rich history of Central America, maybe you might want to consider touring some of the nearby Mayan ruins.
Ambergris Caye is the island base for tours of a number of different ruin sites on the mainland, including the very popular Altun Ha, that give us a snapshot of part of the culture that eventually evolved into what we see today throughout Belize and many adjoining countries.
If you would like to stay closer to home, there are also plenty of opportunities for golfing on some of the most unique courses in the world as well as tennis, hiking, nature-walking, or just exploring the incredible natural splendor all around you.
Safe and Healthy
Another advantage of being in Ambergris Caye is that you can be sure that if something happens, you'll have access to some amazing doctors and high-quality healthcare.
There are health benefits in just taking an Ambergris Caye vacation. Whether it's the ideal climate or the numerous exercise opportunities to keep your body and mind in peak working order, you can be sure that if you come see Ambergris Caye, you can walk away feeling a lot more in shape and alive than you did when you first got there.
Ex-Patriot Community
You can also feel safe knowing there is a healthy ex-patriot community comprised of those who are usually very helpful to visitors and willing to point the way to some of the best of what the island has to offer. A familiar face in a strange place can sometimes be the most welcome thing in the world.
Ambergris Caye is one of the crown jewels of Central America, a beautiful and active place where you can find the vacation that will best fit your desires and way of life. Coming here is an experience like no other that people remember for the rest of their lives, one that can change your perspective and give you the adventure or relaxation that you deserve. There is no place in the world quite like Ambergris Caye.